Women - News & Results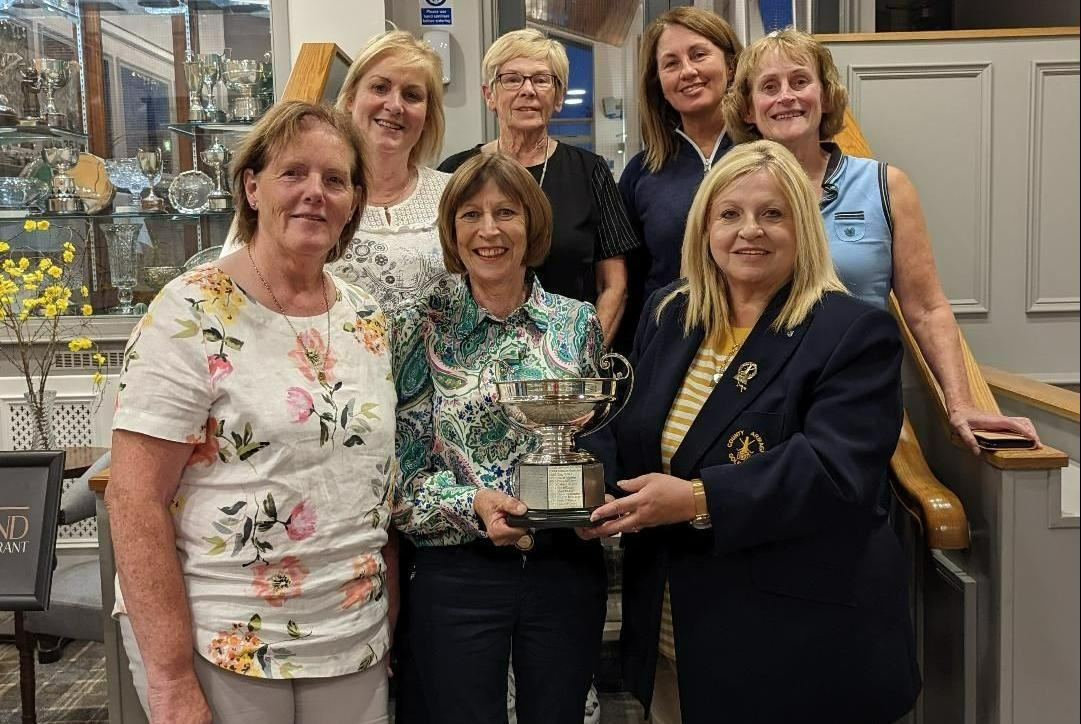 The Ian Donaldson Stableford was held at Co Armagh on Thursday 25 August. Fifty-two ladies played in the 18-hole competition with a further 11 ladies entering the 9-hole competition.
Patricia Hughes was first with a fantastic 44 pts, just one clear of Maggie McKee, with 43 points. With 41 pts Eileen Fitzsimons too third place.
Cat A – Mary Black 39 pts
Cat B – Anne O'Reilly 40 pts
Cat C – Jacqueline Kelly 40 pts beating Gemma Rice on countback
Cat D – Gladys Villiers 36 pts
Anne Murphy won the 9 hole competition with a superb 24 pts, beating Marie Tennyson on countback.
Denise Murphy recorded the only two, at the 7th, and there were birdies for Mary Black at the 5th, Maggie McKee at the 5th and 12th, Hilary Johnston at the 14th, Colette McAleavey and Ellen Brady at the 15th and Aoife Lennon at the 17th.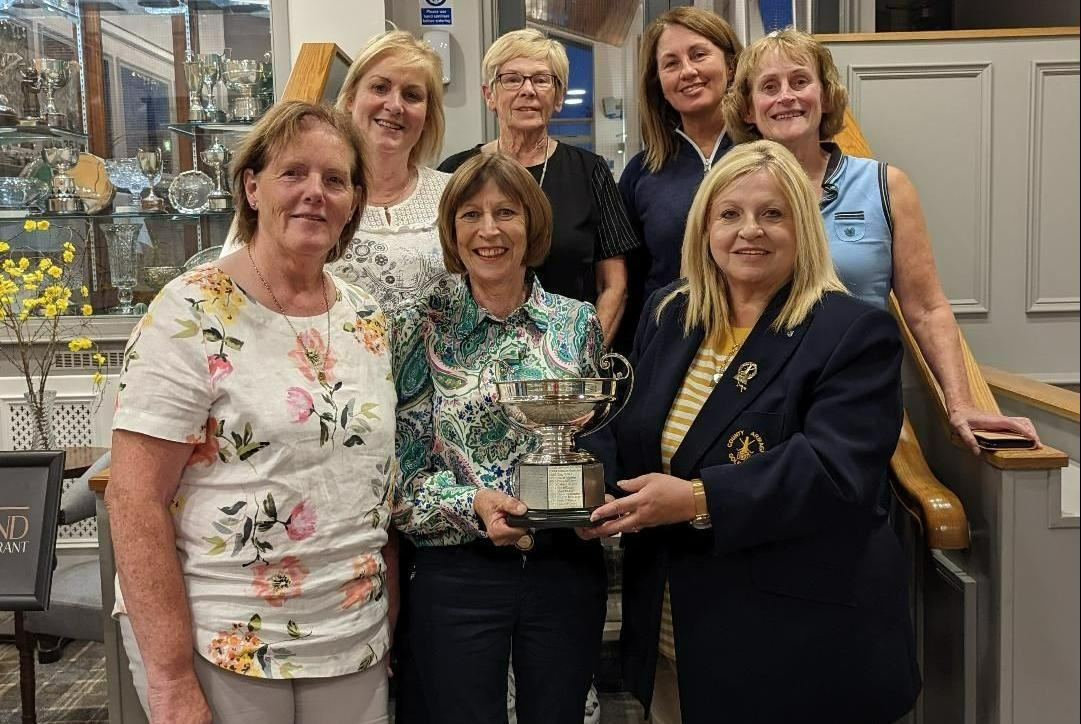 Back L-R: Jacqueline Kelly, Eileen Fitzsimons, Mary Black and Anne O'Reilly
Front L-R: Maggie McKee, Patricia Hughes and Lady Captain Karen Edgar
Details

Category: Women - News & Results