On Thursday 14 September fifty-eight ladies and 16 men played in the annual McAnerney's Charity Open Stableford Competition at Co Armagh Golf Club.
The competition was once again very generously sponsored by McAnerney's Supermarket, Armagh and as always on this very popular fixture the same day the sponsor Mrs Catherine McAnerney hosted a coffee morning with proceeds going to Southern Area Hospice Service.
Thanks to the generosity of all those who contributed a fantastic £2,064.37 was raised for Southern Area Hospice Services, with a further £855 raised for Brain Tumour Research.
In the men's competition the visitors prize was won by John Morgan, Lough Erne Golf Club with 33 points and the winner was Stuart Hall with 40 pts.
1st Anne Kinsella 38 pts
2nd Anne McDonald 37 pts
Gross Lady Captain Lily McMullan 26 gross pts
3rd Jacqueline Kelly 36 pts
4th Mary Black 35 pts
Cat A Colette McSorley 34 pts
Cat B Teresa McVeigh 34 pts (beating Denise Murphy on the better back 9)
Cat C Gillian Poole 33 pts
Cat D Toni McManus 31 pts (beating Anne O'Hea on the better back 9)
Back 9 Gail Steed 19 pts
Front 9 Donna Carolan 19 pts (beating Marie Tennyson on countback)
A further 14 ladies entered the 9 hole competition which was won by Anne Cairns with 20 pts. Gemma Rice was second with 19 pts.
There were twos for Teresa McVeigh, Lynne Brown and Anne McDonald at the 2nd and for Mary Black at the 11th and birdies for Lady Captain Lily McMullan at the 6th and Lady Vice Captain at the 12th.
Mrs Catherine McAnerney presented the prizes and thanked all those who had contributed to the two charities.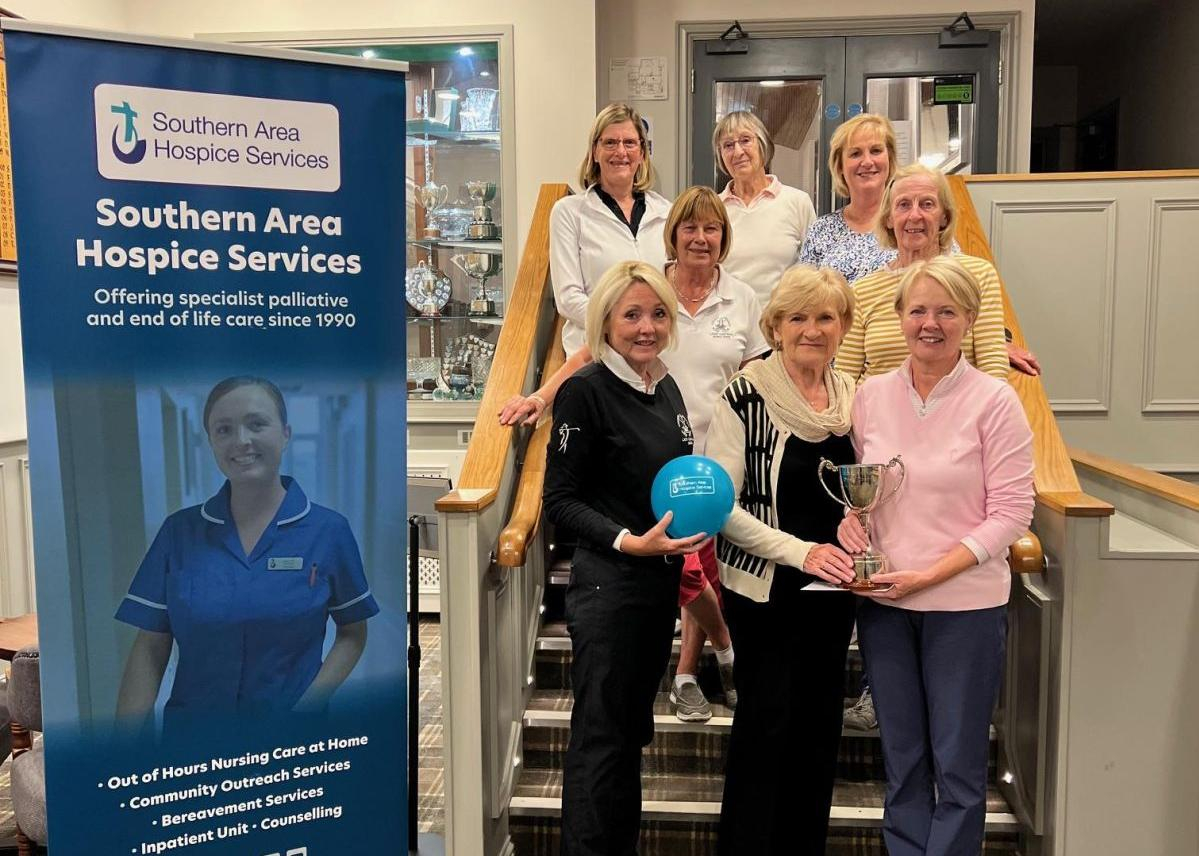 Back L-R: Gail Steed, Toni McManus and Jacqueline Kelly
Middle L-R: Anne McDonald and Teresa McVeigh
Front L-R: Lady Captain Lily McMullan, Catherine McAnerney, McAnerney's Supermarket and Anne Kinsella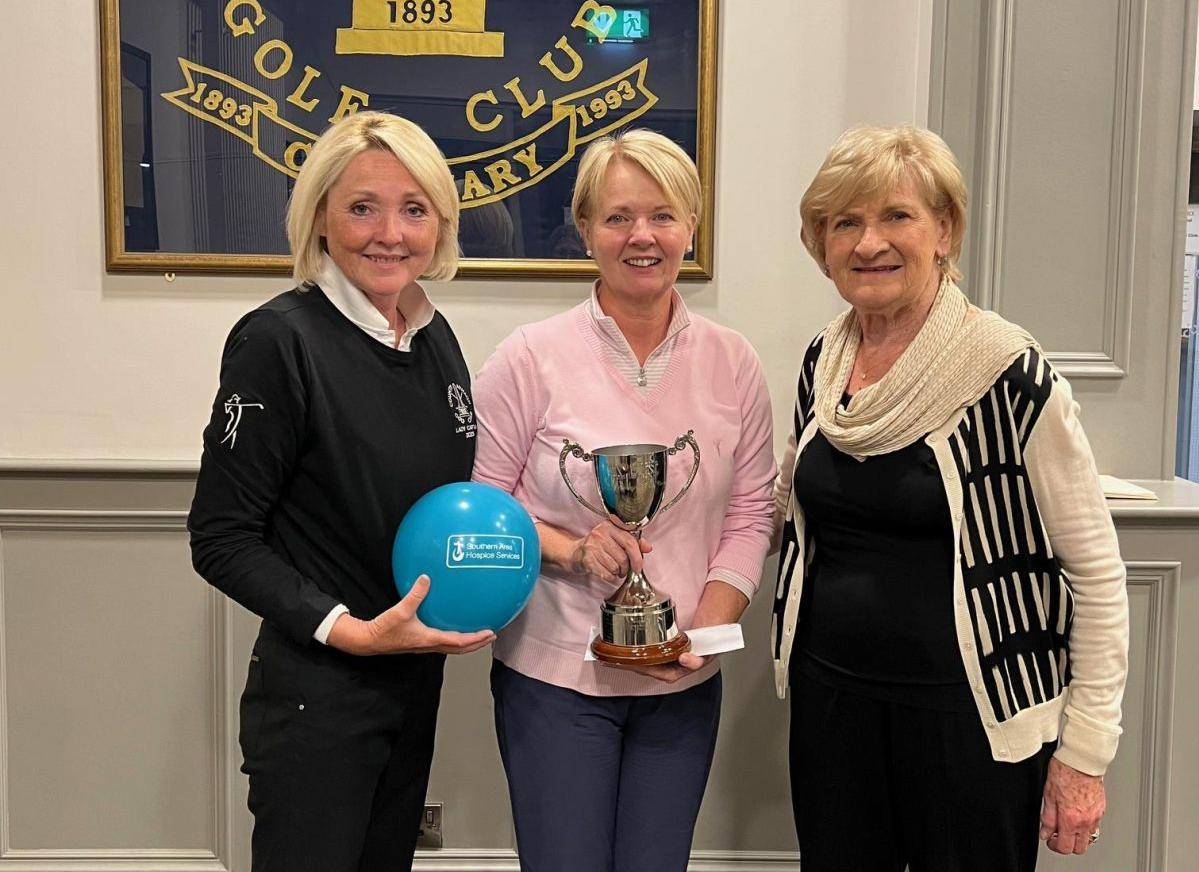 L-R: Lady Captain Lily McMullan, Anne Kinsella and Catherine McAnerney, McAnerney's Supermarket