For those playing in the September Medal competition at County Armagh Golf Club on Thursday 7th
September it was the third warmest September day ever recorded in Armagh since records began in 1838 - a staggering 26.5°C. The competition was once again very generously sponsored by Annette Foster, Ol Flowers, Armagh. Fifty-one ladies played 18 holes and a further 19 played 9 holes.
Lady Captain Lily McMullan warmly welcomed Annette Foster to prize-giving, thanking her for her continued sponsorship.
The winner of the September Medal, with nett 67 was Tara Grimley. Emma Garrigan was second with nett 68 and Colette McSorley third with nett 69.
The category winners were:
Cat A Helen Forster nett 73
Cat B Denise Murphy nett 71 (beating Gail Steed on the better back 9)
Cat C Lorraine Megaw nett 74 (beating Gillian Poole on the better back 9)
Cat D Lynda Coyle nett 72
The back 9 was won by Mary Black with nett 34 and the front 9 by Gail Steed with nett 32.
9 hole competition
The 9 hole competition was won by Carmel Cassidy with 23 pts.
Birdies and Twos
Mary Black had a birdie at the 15th and there were twos for Gail Steed and Helen Forster at the 3rd, Emma Garrigan at the 7th, Teresa McVeigh at the 9th and Mary Black at the 11th.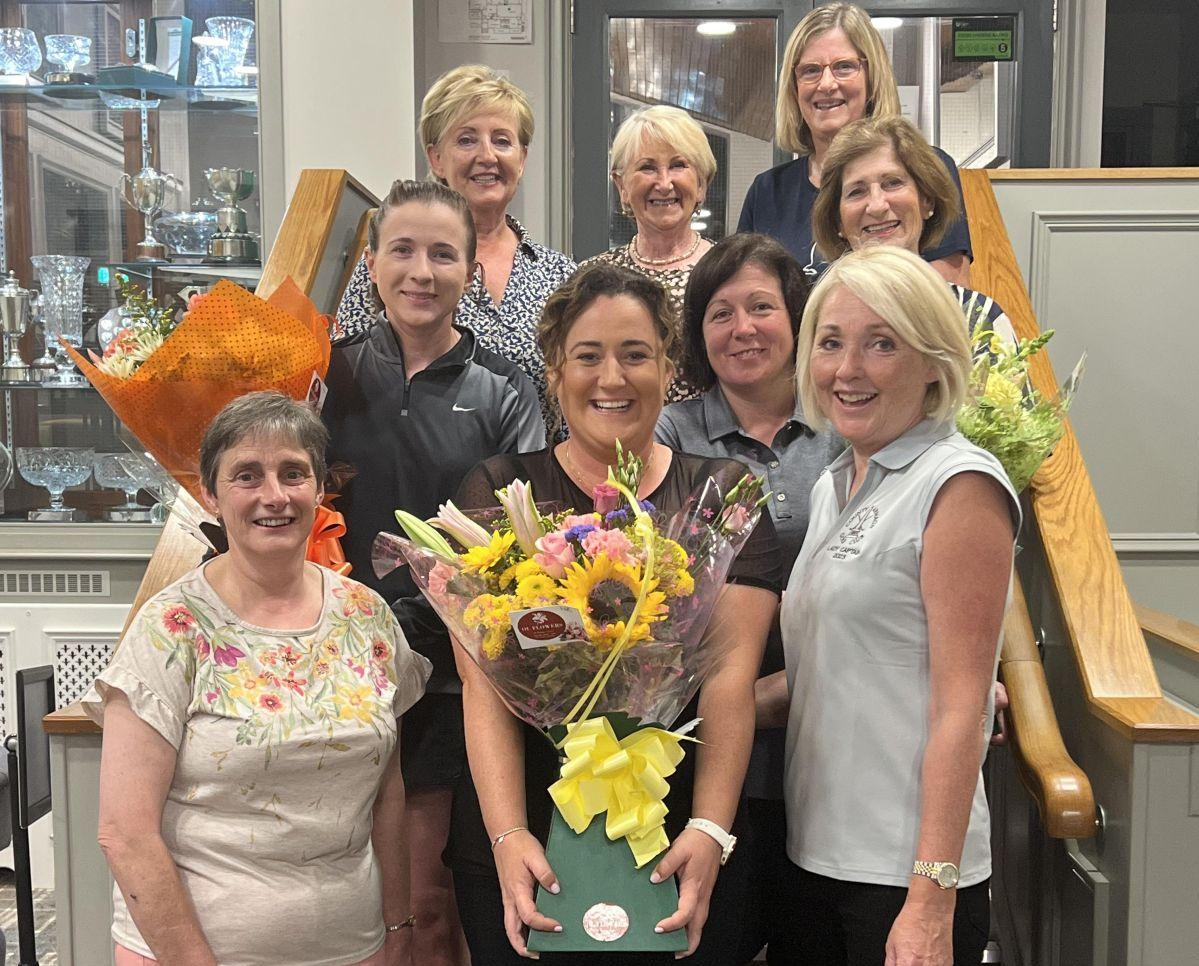 Back L-R: Lorraine Megaw, Carmel Cassidy and Gail Steed
Middle L-R: Colette McSorley, Emma Garrigan and Denise Murphy
Front L-R: Annette Foster, Ol Flowers, Tara Grimley and Lady Captain Lily McMullan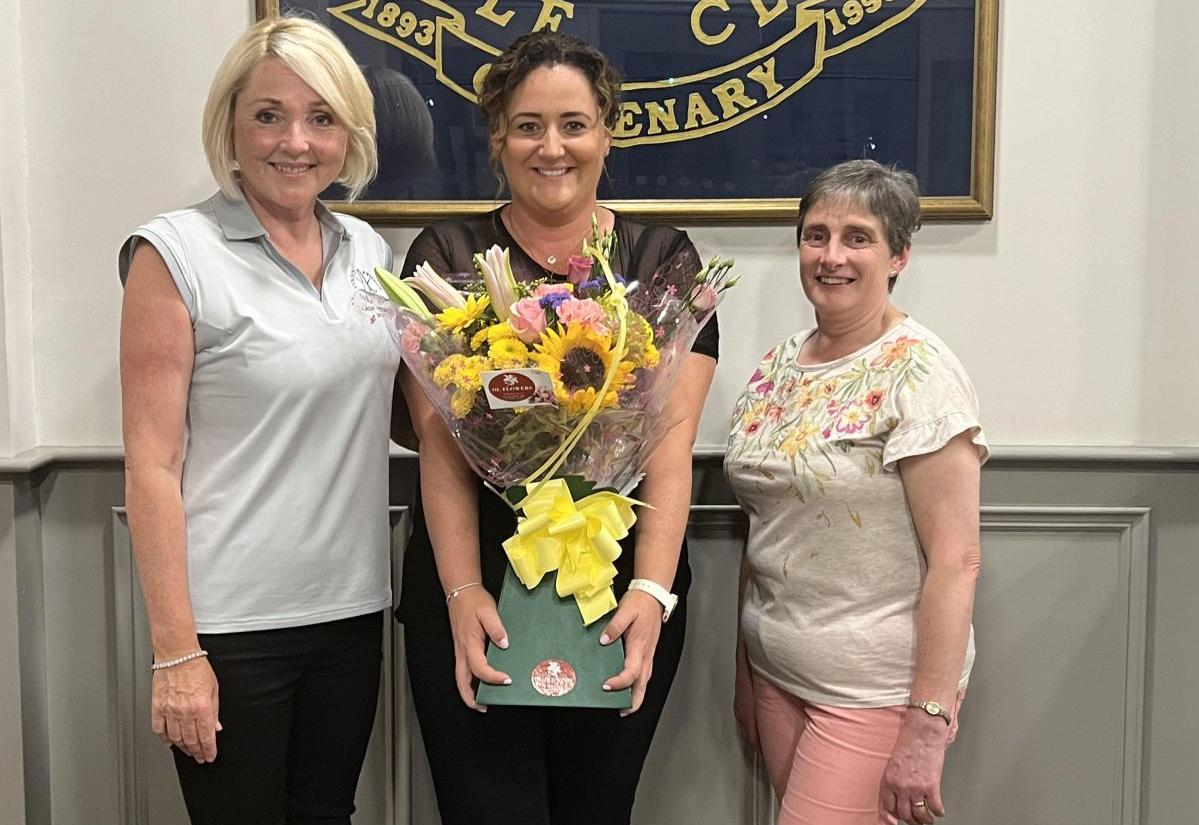 Tara Grimley, winner of the September Medal, pictured with sponsor, Annette Foster, Ol Flowers and Lady Captain Lily McMullan