Fifty-four ladies played in the Ian Donaldson Stableford at Co Armagh on Thursday 24 August which was very generously sponsored by The Stables Coffee House, Tea Rooms and Eatery, Benburb.
The competition was won by Lynne Brown with 39 pts, two clear of Colette McSorley who was second with 37 pts. Jilly McKenna was third with 36 pts and Colette McAleavey fourth with 35 pts.
Cat A Paula McCrory 32 pts
Cat B Valerie Gordon 32 pts (beating Flo McCall on the better back 9)
Cat C Karen Edgar 34 pts
Cat D Eilish Grimes 35 pts
Sheila Stinson won the back 9 with 19 pts, beating Teresa McVeigh and Joy Steenson on the countback and Barbara Hamilton won the front 9, also with 19 pts.
A further 12 ladies entered the 9-hole competition which was won by Anne Cairns with 21 pts.
There were twos for Maggie Donnelly at the 3rd, Lynne Brown at the 7th, Fionnuala Oliver at the 11th and Una Cullinane at the 7th and 18th. Colette McSorley had a birdie at the 15th.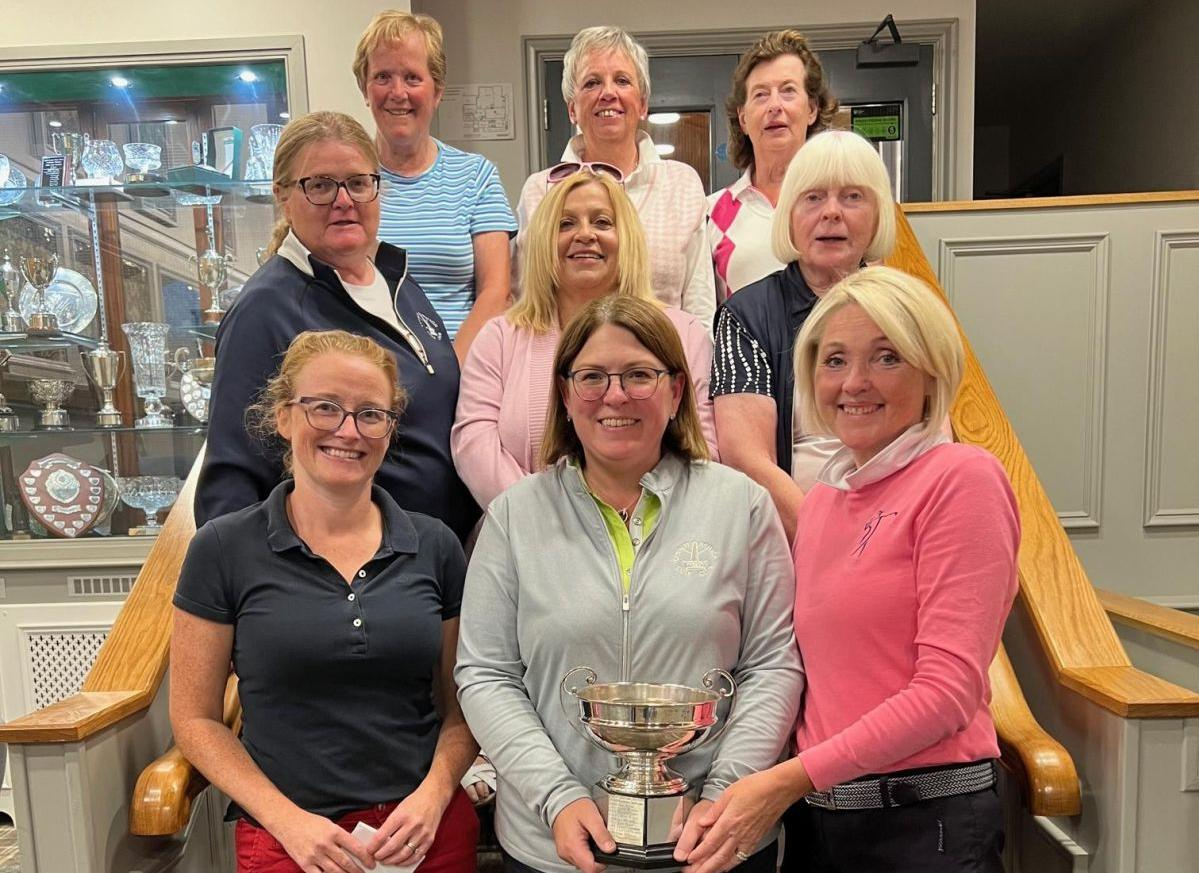 Back L-R: Valerie Gordon, Sheila Stinson and Eilish Grimes
Middle L-R: Paula McCrory, Karen Edgar and Colette McAleavey
Front L-R: Jill McKenna, Lynne Brown and Lady Captain Lily McMullan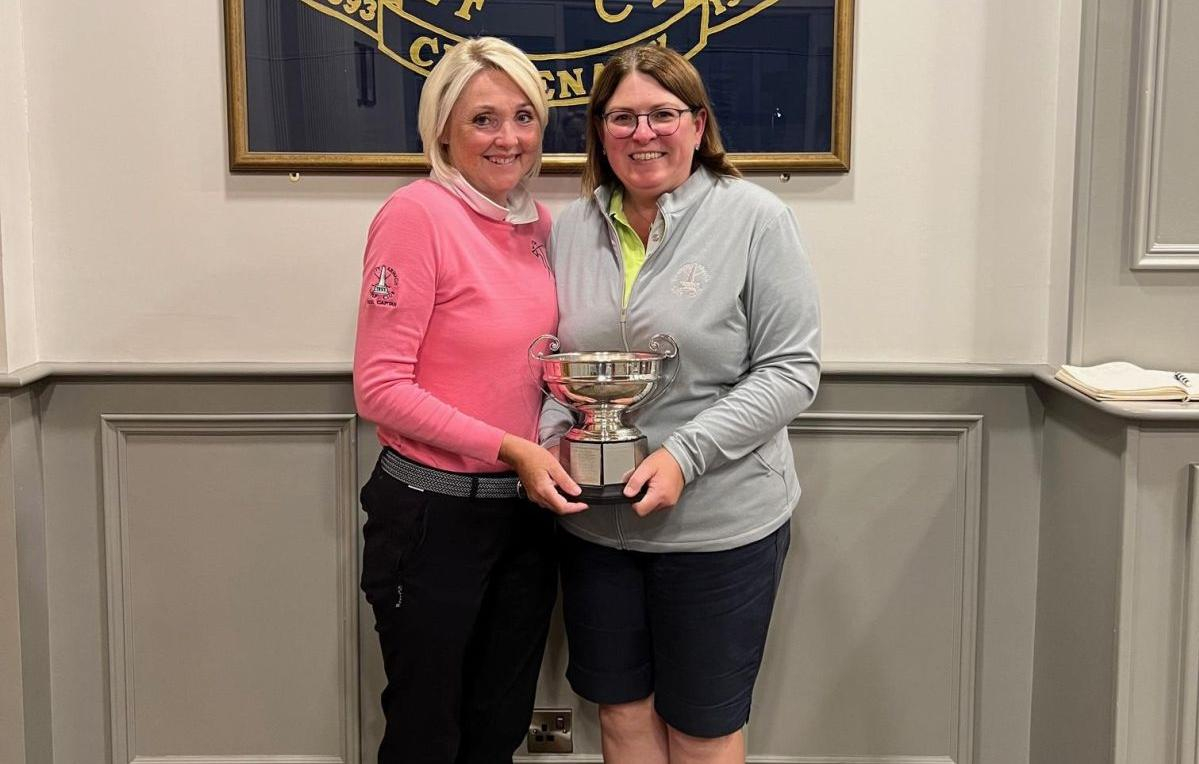 Lady Captain Lily McMullan presents Lynne Brown with the Ian Donaldson Cup