Juveniles - News & Results
The Junior Girls' Captain Caoimhe Hillen held her girls' captain's day on Monday 21st August.
Although the weather was damp the day was a success with 18, 9 and 6 hole competitions as well as a putting competition.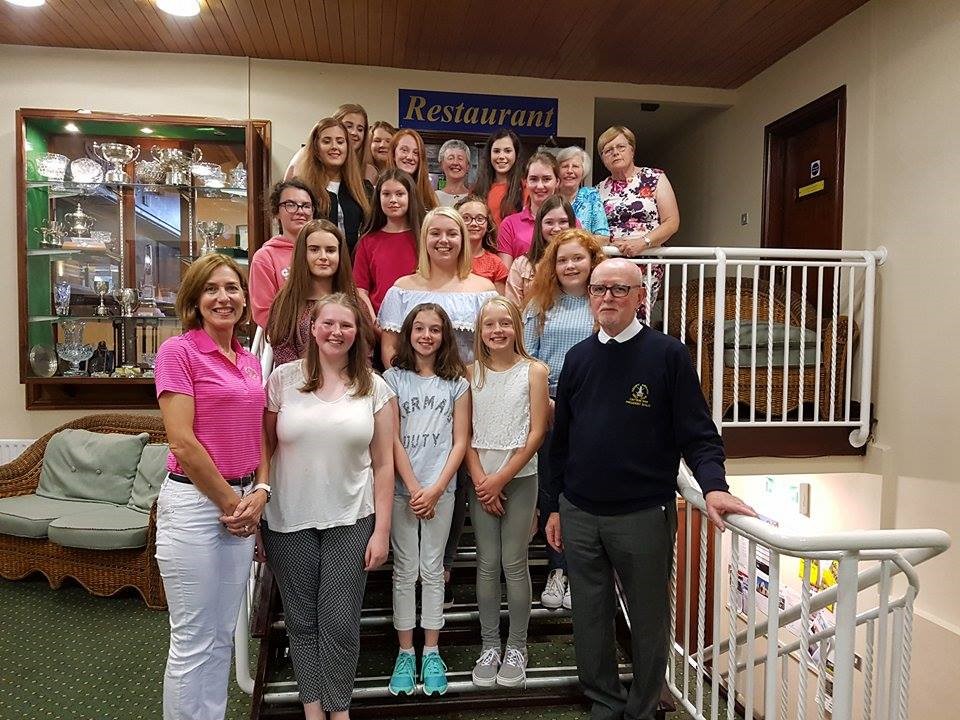 Photo shows Prize Winners and a number of guests.
Details

Parent Category: News & Results
Category: Juveniles - News & Results
Winner of President's Cup
Anna Jennings
Runner up - Lauryn Mc Keown
3rd Place - Elli McKenna (not included in photograph)
Included in photo Mr President Walter Neville and his wife Mable.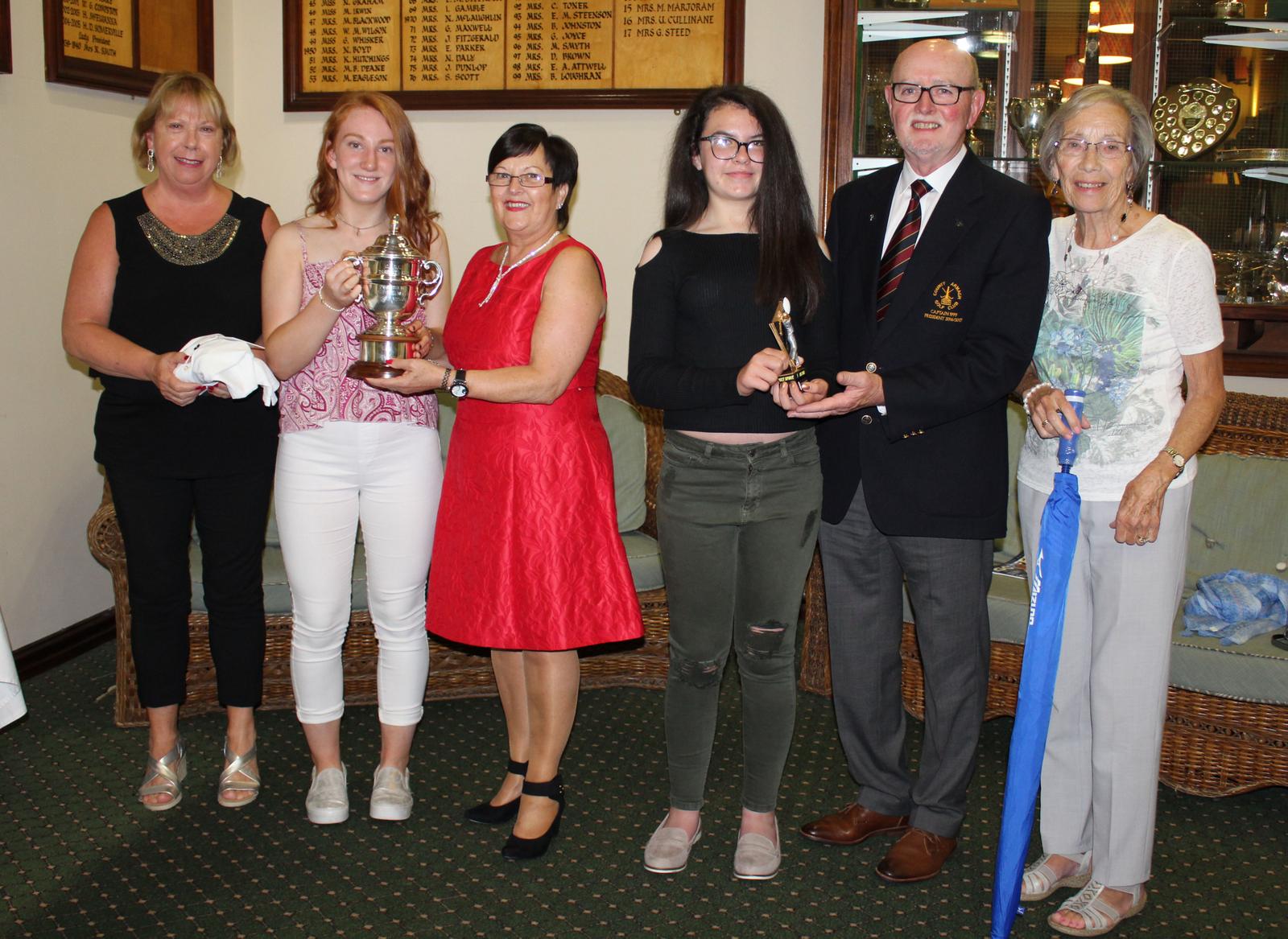 Details

Parent Category: News & Results
Category: Juveniles - News & Results
Juvenile Girls Competition for The Presidents Cup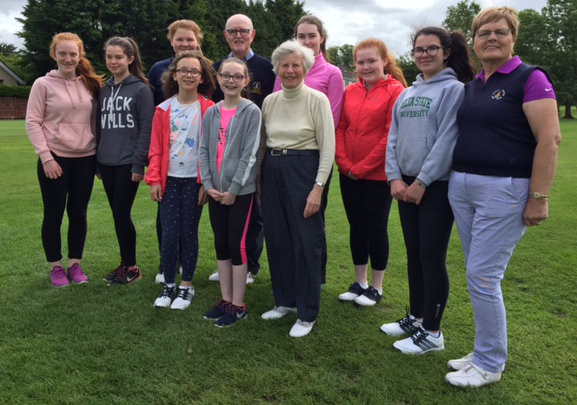 Details

Parent Category: News & Results
Category: Juveniles - News & Results