There has been a welcome influx of junior boys and girls to County Armagh Golf Club since the arrival of Will Carey as our professional last year, and the Club received more good news recently with the announcement of a Junior Golf Bursary.
This initiative is being supported by the family of the late Pat Toner, who was Club Captain in 1961 and President in 1974-75, and his late wife, Colette, the 1992 Lady Captain.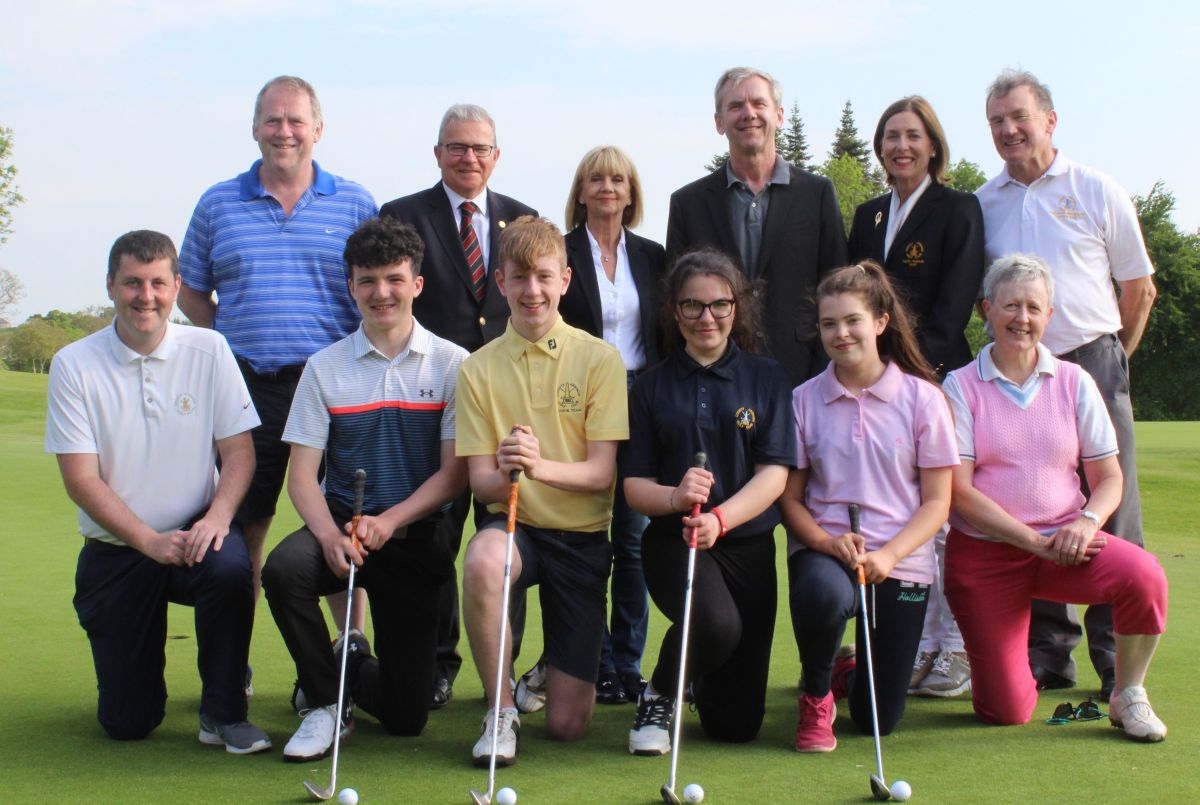 Pictured at the Junior Golf Bursary presentation ceremony are (Front, L-R) Jarlath McReynolds (Joint Junior Boys Convenor), Joe Rooney, Caolan McReynolds (Junior Boys), Lauryn McKeown, Yasmin Monaghan (Junior Girls), Sylvia Ashe (Junior Girls Convenor) and (Back, L-R) Paddy Toner, Colm Shannon (Captain), Petrina O'Hare (née Toner), Barry Toner, Elizabeth Mawhinney (Lady Captain) and Paddy Burns (Honorary Secretary).
The Toner family met club officials to officially launch the bursary last week when Barry Toner, on behalf of the Toner family, presented a sizeable cheque to the current Captain and Lady Captain.
The Toner family hope to continue to support this programme in the coming years. Everyone at County Armagh Golf Club is sincerely grateful for their fantastic generosity and will endeavour to put it to good use.