Captain's Log

https://www.justgiving.com/fundraising/colm-shannon
I have decided my charity this year will be the Friends of the Cancer Centre.
Cancer unfortunately touches the lives of many people. Everyone needs friends when times are tough. The Friends of the Cancer Centre is a local charity available when you or your loved ones need it most.
As one of Northern Ireland's leading cancer charities, Friends of the Cancer Centre is dedicated to making a real difference to local cancer patients and their families by providing life – saving and life changing care and support.
The charity's work focuses on three key areas – patient care, patient comfort and research – with each making a direct and positive impact on thousands of lives each year.
Their work in local cancer research allows the charity to fund additional research staff and vital research equipment which allows for the development of new and improved ways to treat cancer.
All their work relies entirely on public support.
On a recent visit to the City Hospital I saw at first hand their good work and decided that they would be my charity.
I hope on my Captain's Day you will be able to make a small donation to this good cause. If you are not playing that day or would like to donate in advance I have set up a just giving page https://www.justgiving.com/fundraising/colm-shannon
The Lady Captain will also have her charity and we hope that in some small way you will be able to support both of us.
Regards
Colm
Captain 2018
Details

Parent Category: News & Results
Category: Captain's Log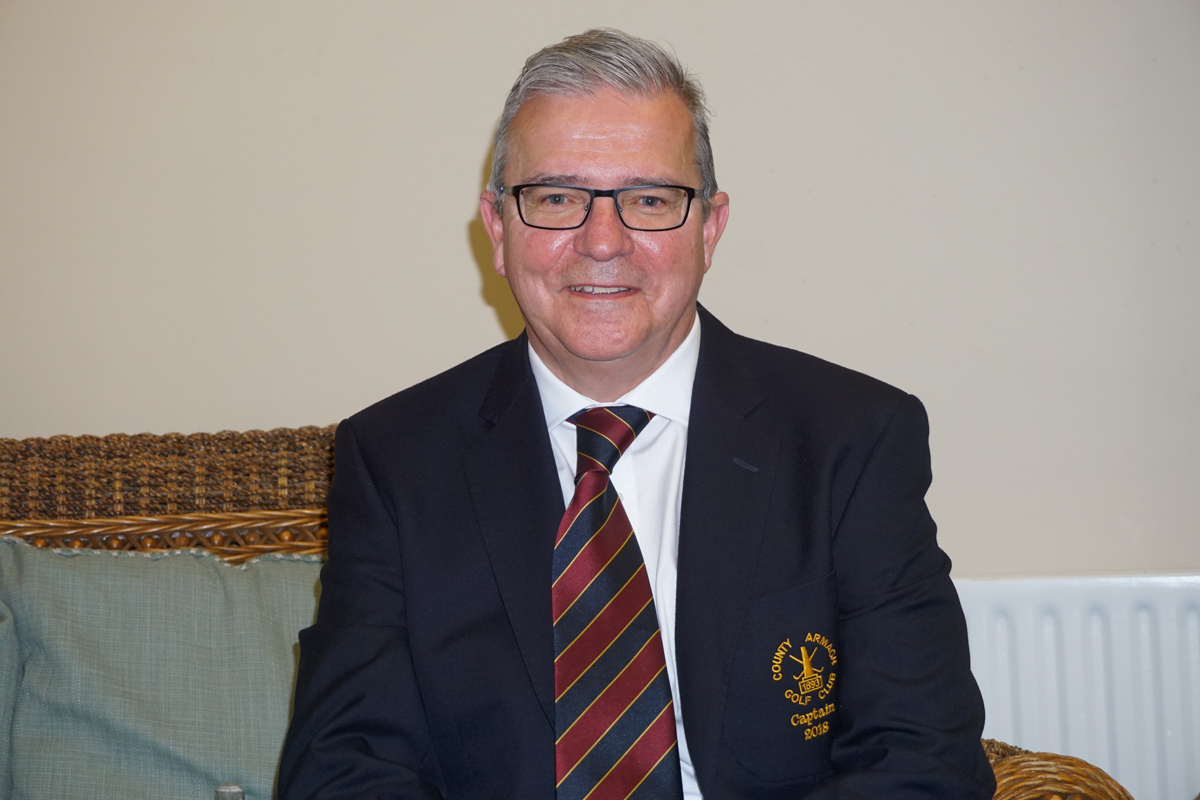 Hi everyone.
Our season is now well and truly underway. The white marker competitions have started, the first Friday evening mixed competition is next week and the weather is starting to improve. No excuse not to be out on the course enjoying your golf.
It has been a challenging winter for the Greens Convenor and his staff. Last weekend there was a noticeable improvement in the speed of the greens. As the weather improves the course and the rough should start to dry out. This weekend the 16 th green will be open and we would ask that you keep buggies and trolleys away from roped off areas.
With all 18 holes now in play the focus over the next few weeks will be on the presentation of the course to ensure it is presented at its best over the summer months.
Details

Parent Category: News & Results
Category: Captain's Log