General News
Nobody really wants to watch England v Tunisia this evening, right?
Instead, come along and lend a hand at the second 'spruce' up session at 6.30pm. Bit of weeding, divot replacement etc. Thanks again to all our volunteers.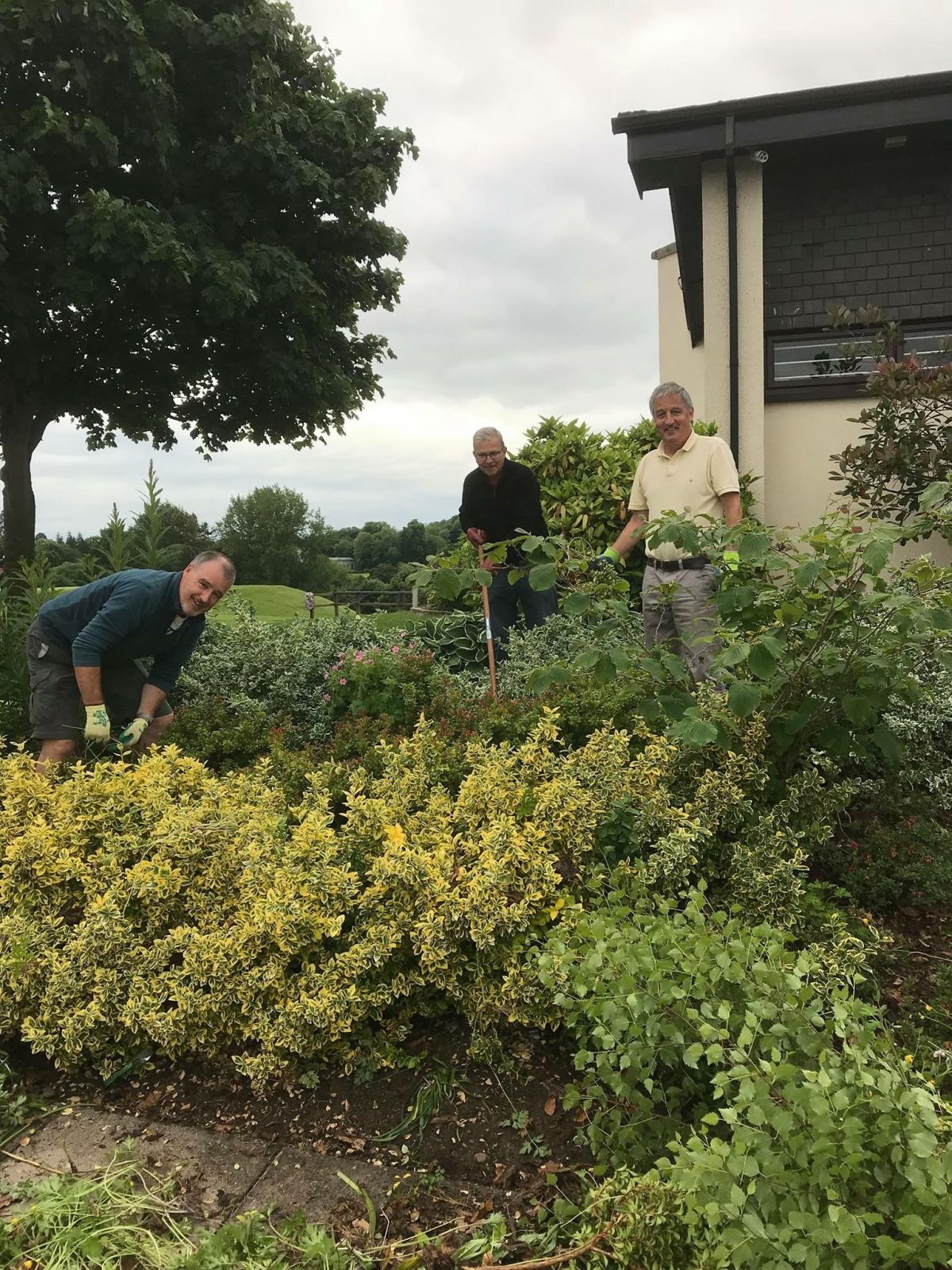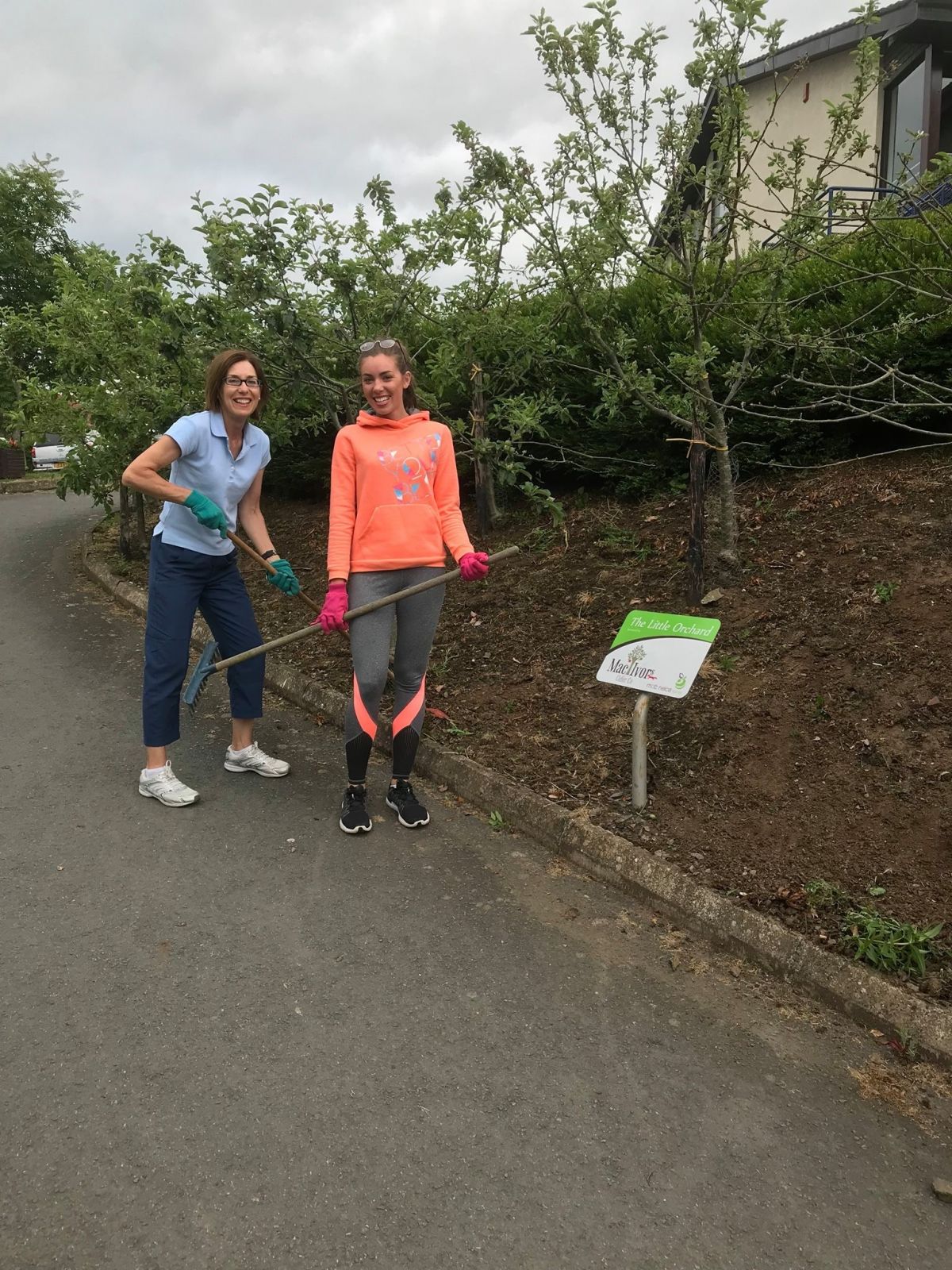 Details

Parent Category: News & Results
Category: General News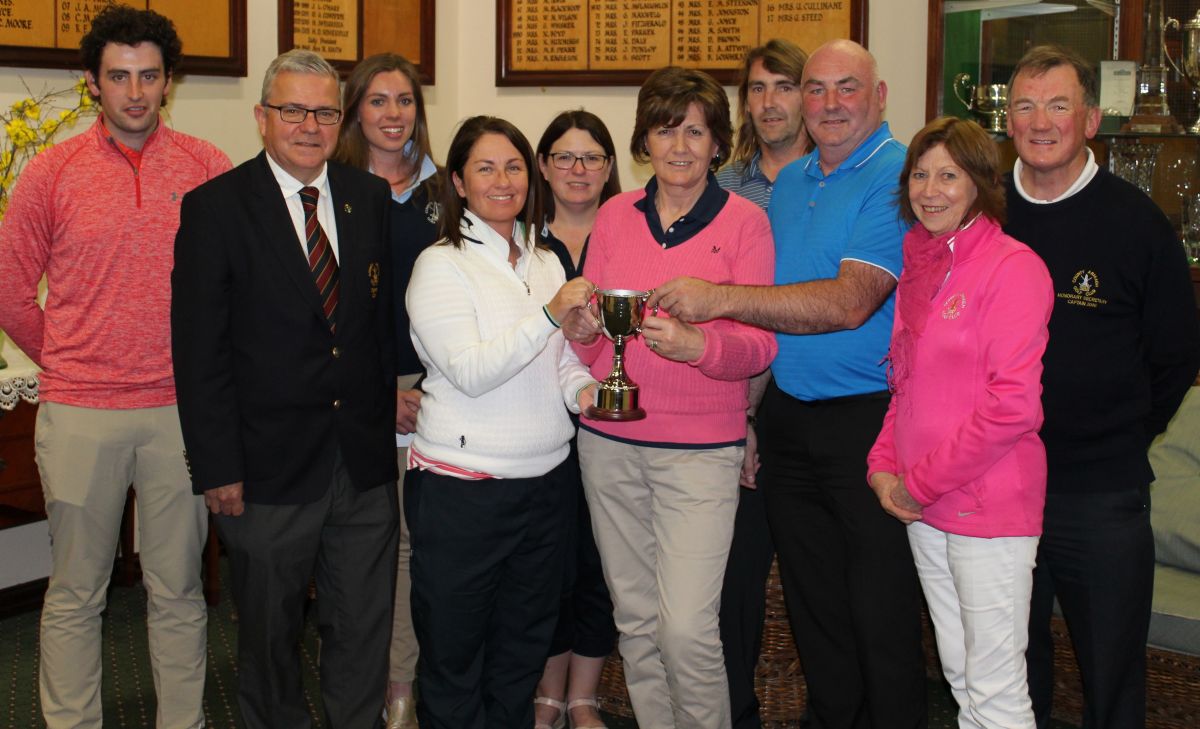 County Armagh Golf Club Captain, Colm Shannon, is joined by Mrs Kathleen Mallon for the presentation of prizes in the Iggy Mallon Memorial Cup.
The Mixed Greensomes competition was won by Jerome Leer and Mary Black. Runners-up were Paddy Burns and Patricia Hughes, while Stephen Miller and Lynne Brown were third. The gross prize went to Andrew Miller and Alexandra Mawhinney.
Details

Parent Category: News & Results
Category: General News
Friday 4 th May 2018 2pm shot gun start.
To mark the 125 th anniversary of the founding of Co Armagh Golf Club the Lady Captain Elizabeth Mawhinney in conjunction with the Ladies Committee and Captain Colm Shannon organised a "Vintage" 9-hole Ladies and Gents stableford competition (shotgun start) followed by afternoon tea. The event was kindly sponsored by the Vintage Bar and Lounge Armagh whose generous support covered the cost of the day's festivities.
Competitors were encouraged to dress in "vintage attire" and most Ladies and many Gentlemen went to great lengths to do so. While the vintage hickory shafted clubs donated to the club by Conlon Rice, were taken from their display cabinet, none of the competitors elected to use them. With a little imagination it might have been possible to recall the gentle thwack of persimmon against gutta perchas as the elegantly clad players graced the fairways in bright sunshine.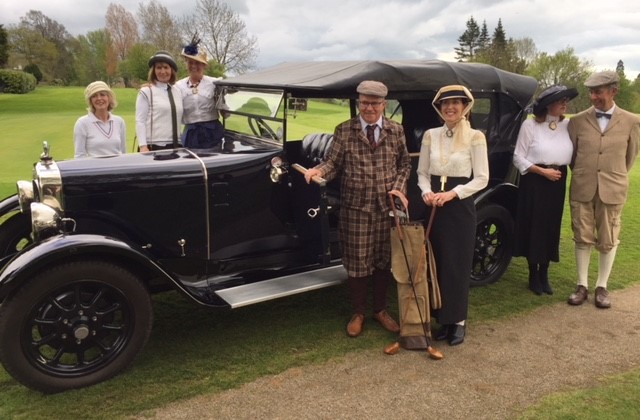 Lady Captain Elizabeth Mawhinney and Mr Captain Colm Shannon at Vintage 9 hole competition to mark 125th anniversary of CAGC.
Very soon, the wisdom of wearing tweeds, petticoats and elaborate bonnets was called into question as the afternoon warmed up. Enough of the men.
Details

Parent Category: News & Results
Category: General News