General News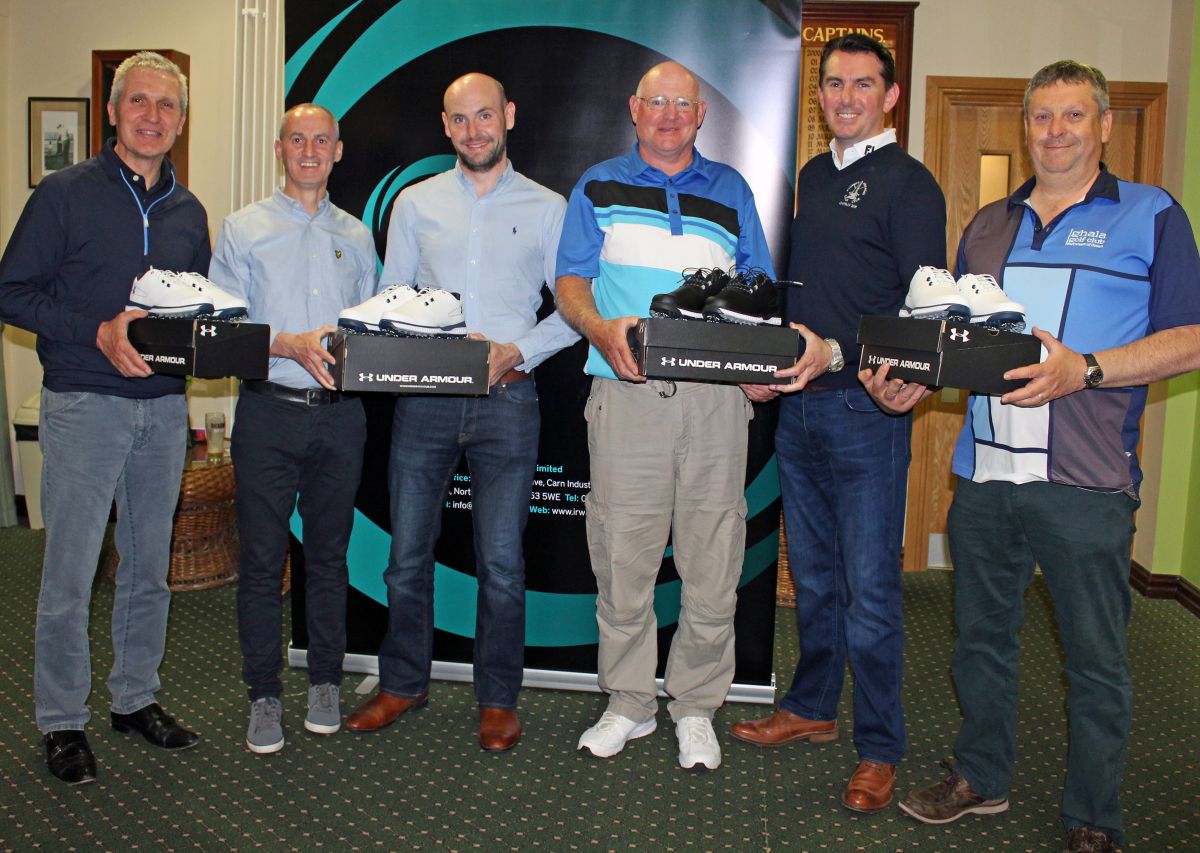 Winners of the County Armagh Golf Club Fundraising Team Classic were the Tughans Solicitors team, which was made up of John George Willis, Caolan Doyle, John Daglish and Paul Doyle. They are pictured receiving their prizes from Keith Stewart (second from left), representing sponsors Irwin M&E Ltd, and Club Captain Kenny Edgar.
Details

Parent Category: News & Results
Category: General News
The Iggy Mallon Memorial Cup was contested for the third time on Friday 17 May and witnessed a successful silverware bid by Eilish and Kieran Grimes.
The winning pair returned a magnificent nett 63 and were most closely challenged by Mary Black and Jerome Leer, who finished just one shot back.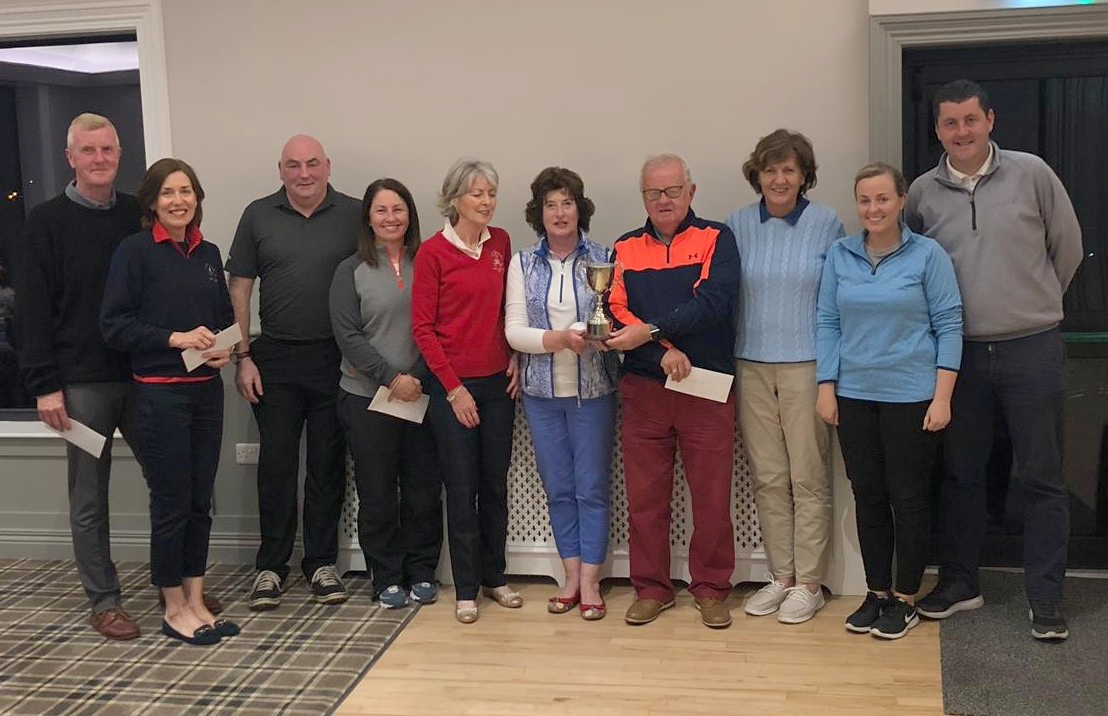 County Armagh Golf Club's Lady Captain, Moya Brady, and the late Iggy Mallon's wife, Kathleen, present the Iggy Mallon Memorial Cup to Eilish and Kieran Grimes. Also pictured are other prizewinners (L-R): John and Elizabeth Mawhinney, Jerome Leer and Mary Black, and Aideen Canavan and Jarlath McReynolds.
Details

Parent Category: News & Results
Category: General News
CAGC President, Gerry McCreesh, welcomed the Claret Jug to the Cathedral City recently.
Okay, it's not exactly the Lonsdale Cup or the Gerry Lenagh Trophy, but it's an historic enough piece of silverware all the same.
Roll on the Open at Portrush in July!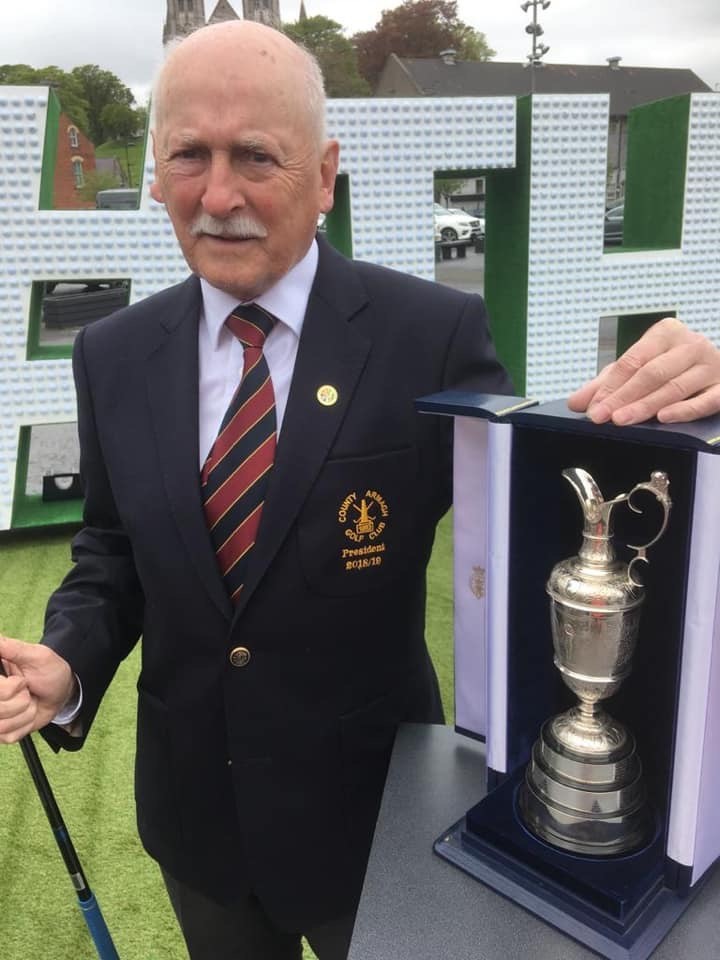 Details

Parent Category: News & Results
Category: General News