The first Greensomes of the 2023 season took place on Friday 12th May. The beautiful weather made for pleasant playing conditions and the strong scoring reflected this. The competition was generously sponsored by Noel Conn Chartered Accountants.
The husband and wife pairing of Desmond and Anne Kinsella prevailed on the night to scoop the first prize.
Their steady 40 points and Nett 65 which included 7 pars, would have won most competitions but they were pressed all the way by the pairing of Anthony Conlon and Maggie McKee who with 10 pars and a birdie carded a Nett 67 for a 39 point haul.
In third place Ciaran Black and Colette McSorley with 2 birdies and 5 pars also carded a Nett 67 for a 38 point total, while the gross prize on the night went to Adam Cromwell and Lady Captain Lily McMullan, their Gross total of 78 strokes of 9 pars and also included a 2 at the third.
Congratulations to all those who took part, especially the prizewinners and thanks again to Noel Conn for his generous sponsorship and continued support of the club.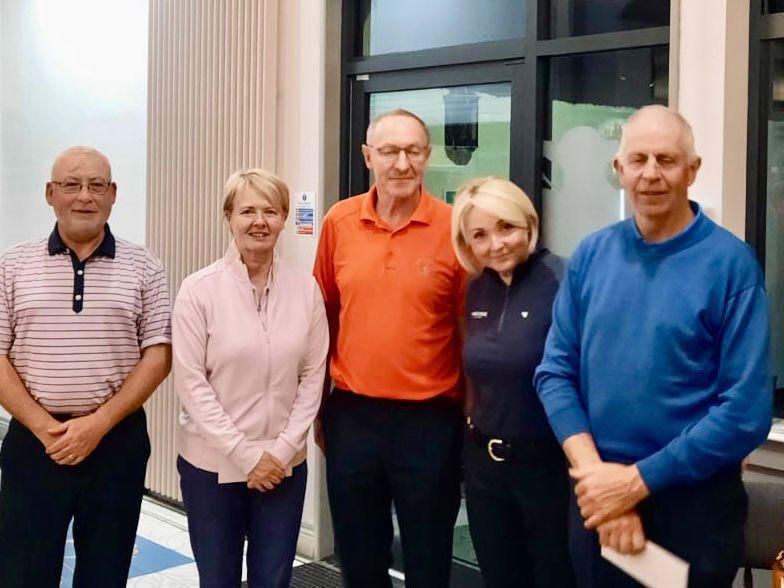 L-R Captain Gerry Kelly, Anne Kinsella, Noel Conn, Noel Conn Chartered Architects, Lady Captain Lily McMullan and Desmond Kinsella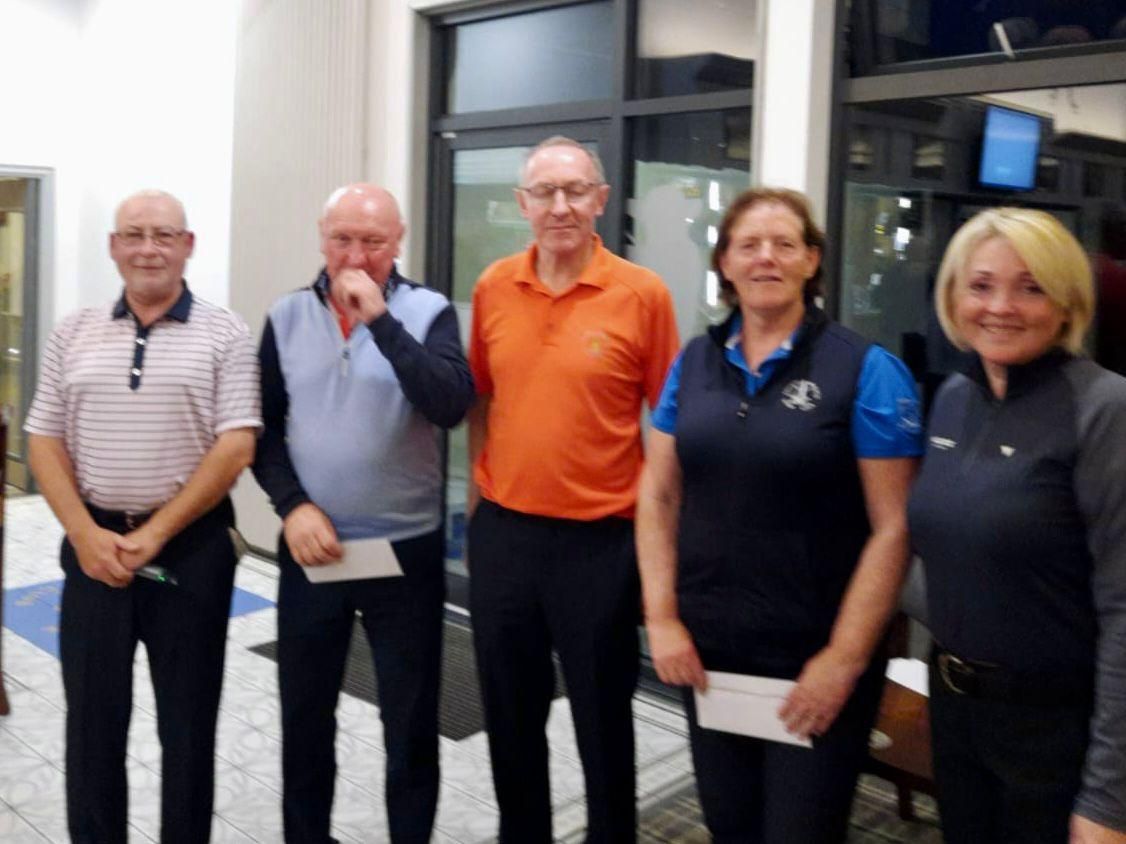 L-R Captain Gerry Kelly, Anthony Conlon, Noel Conn, Noel Conn Chartered Architects, Maggie McKee and Lady Captain Lily McMullan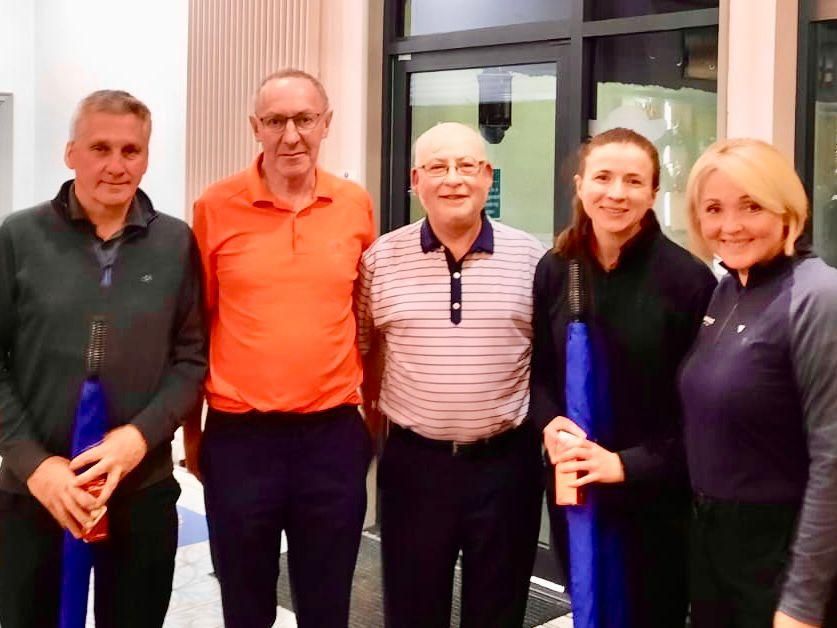 L-R Ciaran Black, Noel Conn, Noel Conn Chartered Architects, Captain Gerry Kelly, Colette McSorley and Lady Captain Lily McMullan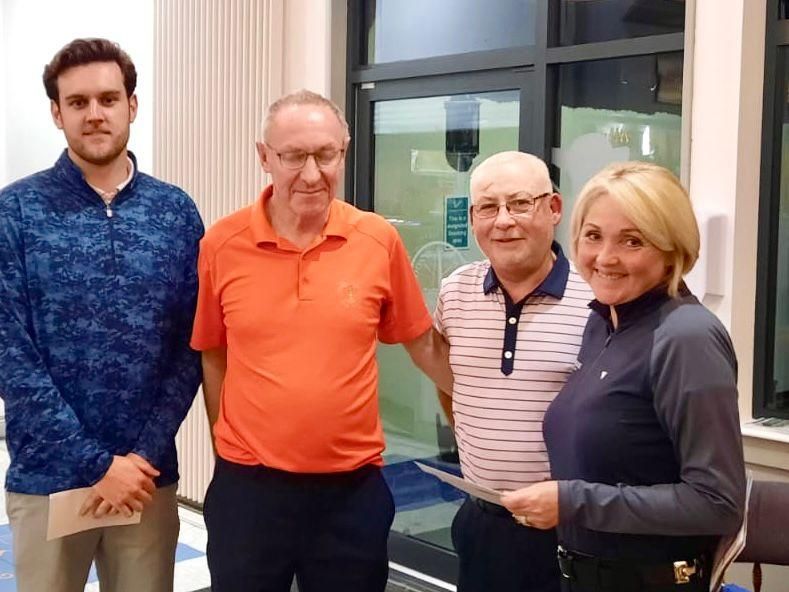 L-R Adam Cromwell, Noel Conn, Noel Conn Chartered Architects, Captain Gerry Kelly and Lady Captain Lily McMullan