Lady Captain Karen Edgar hosted a very successful Visiting Lady Captain's Day at Co Armagh Golf Club on Tuesday 5 July, in advance of her Captain's Day on Saturday 30 July. The Lady Captain and Lady Vice Captain, or their representatives, from Aughnacloy, Banbridge, Edenmore, Loughgall, Lurgan, Portadown and Tandragee Golf Clubs were all in attendance.
The 9 hole competition was won by Pauline McArdle, Loughgall Golf Club and Frances Clydesdale, Tandragee Golf Club was second.
There was a pink theme to the day with donations to her charity for the day 'Pretty n Pink' NI Breast Cancer Charity. A fantastic £290 was raised for the charity.
Group Photo – Co Armagh Visiting Lady Captain's 2022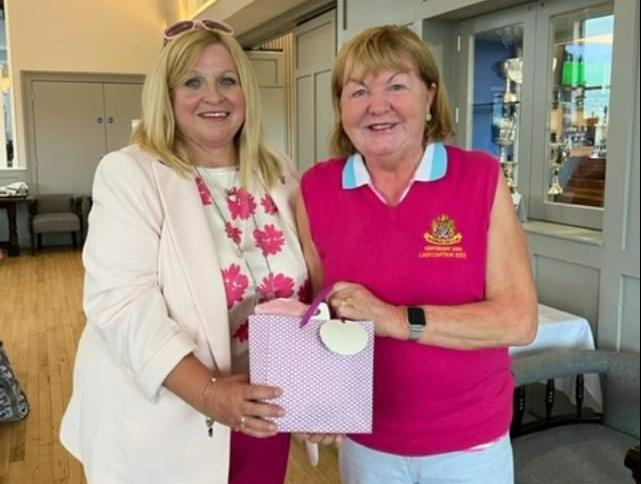 V LC Runner-up
Tandragee Golf Club's Lady Captain, Frances Clydesdale, collecting her prize from Lady Captain Karen Edgar at her Visiting Lady Captain's Day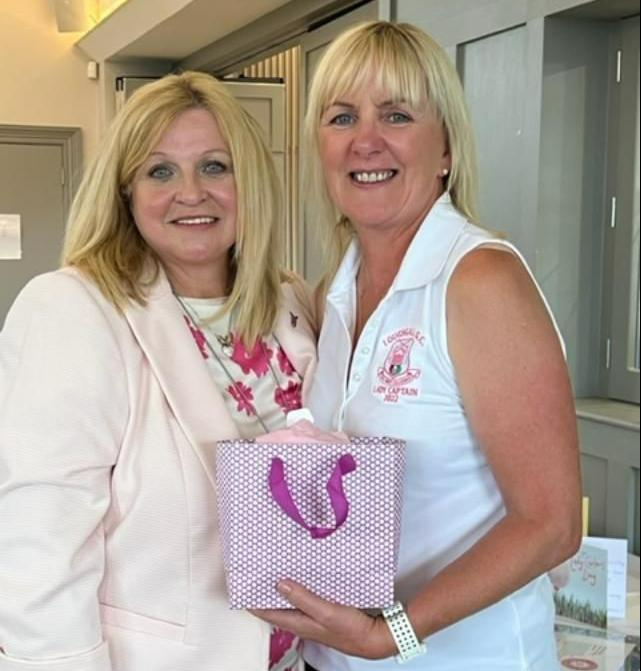 V LC Winner
Loughgall Golf Club's Lady Captain Pauline McArdle collecting her prize from Lady Captain Karen Edgar on her Visiting Lady Captain's Day