Forty-five ladies competed for the May Medal on Thursday 26 May at County Armagh Golf Club.
Welcoming everyone to prize giving, Lady Captain, Mrs Karen Edgar, provided an update on the outcome of recent team matches. She extended commiserations to both the Senior Cup and Challenge Team who had lost their matches against tough opponents and offered best wishes to the Junior Cup, Revive Active and Intermediate teams for their upcoming matches.
The difficulty of the course was reflected in the scores. Paula McCrory, with the only score under par, took 1st place with nett 70 and Hilary Johnston was runner-up with nett 72.
The category winners were:
Cat A Maggie McKee nett 74 (beating Bernie Rice on countback)
Cat B Anne Kinsella nett 75
Cat C Bernie McBride nett 75
Cat D Patricia Hughes nett 74
A further fifteen ladies competed in the 9 hole competition which was won by Donna Carolan with 21 pts.
There were birdies at the 10th for Emma Garrigan, the 12th for Maggie McKee and at the 17th for LVC Lily McMullan and Paula McCrory and Siobhan Donnelly both recorded twos at the 7th.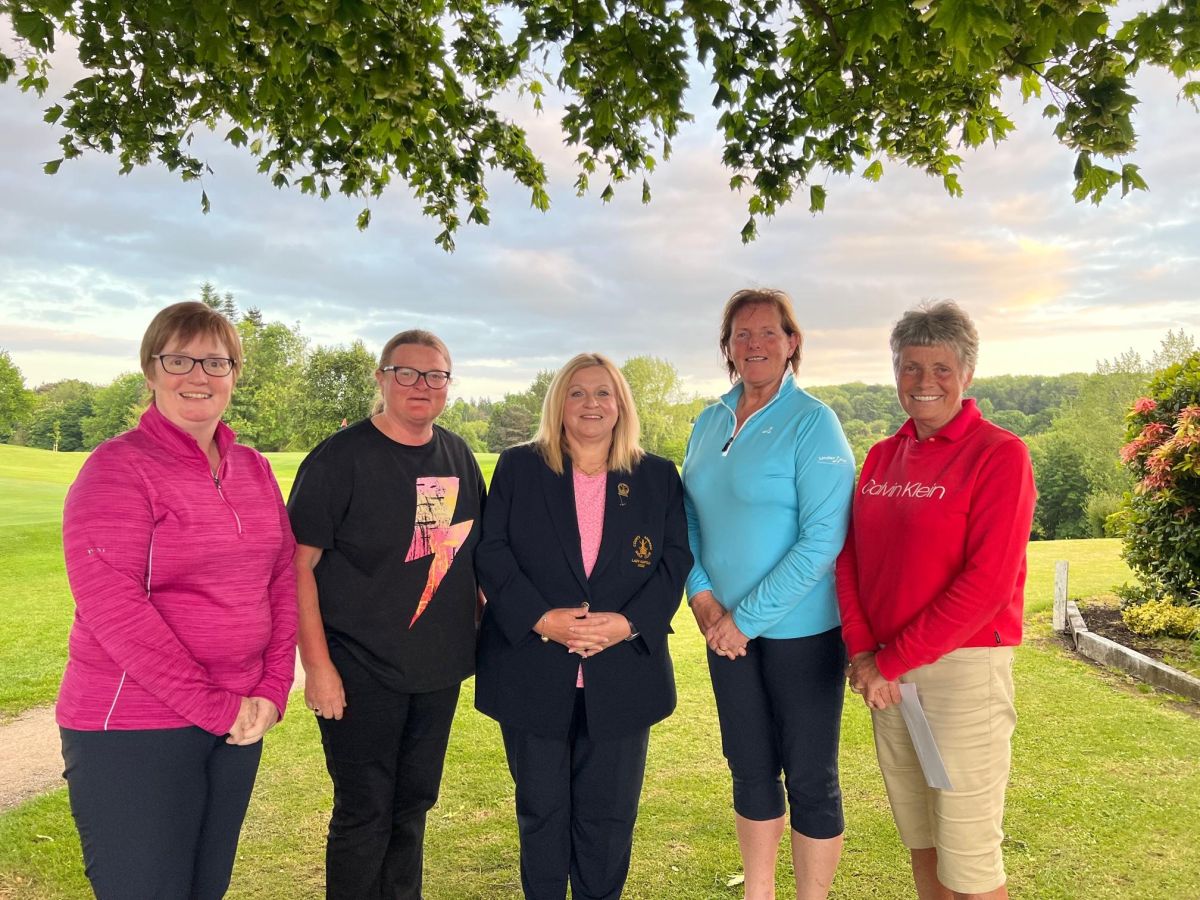 L-R: Bernie McBride, Paula McCrory, Lady Captain Karen Edgar, Maggie McKee and Hilary Johnston