Welcoming everyone to prize giving, Lady Captain, Mrs Karen Edgar expressed her sincere thanks to Mr Arnold Courtney for his very generous sponsorship of the competition. The Parker Bowl was presented to the Ladies' Branch in memory of his late Aunt and Uncle. Mr Courtney had tendered his apologies, being unable to attend prize-giving.
Eilish Grimes won the Parker Bowl with 34 points, Jill McKenna, who was ineligible for first prize, was second with 37 points and Hilary Johnston was third with 33 points. Valerie Gordon and Sylvia Ashe were 4th and 5th respectively each with 32 points.
The category winners were:
Cat A – Emma Garrigan 30 pts
Cat B – Gail Steed 31 pts
Cat C – Donna Carolan 28 pts
Cat D – Mary Knott 32 pts
Geraldine Rafferty and Gillian Poole won the front and back 9 both with 21 pts.
Eleven ladies played in the 9 hole competition which was won by Anne Attwell with 15 pts.
Anne Kinsella recorded at birdie at the 1st and Geraldine Rafferty a two at the 7th.
Accepting the prize and delighted to be the winner of the Parker Bowl, Eilish Grimes extended thanks to Mr Courtney for his sponsorship of the competition.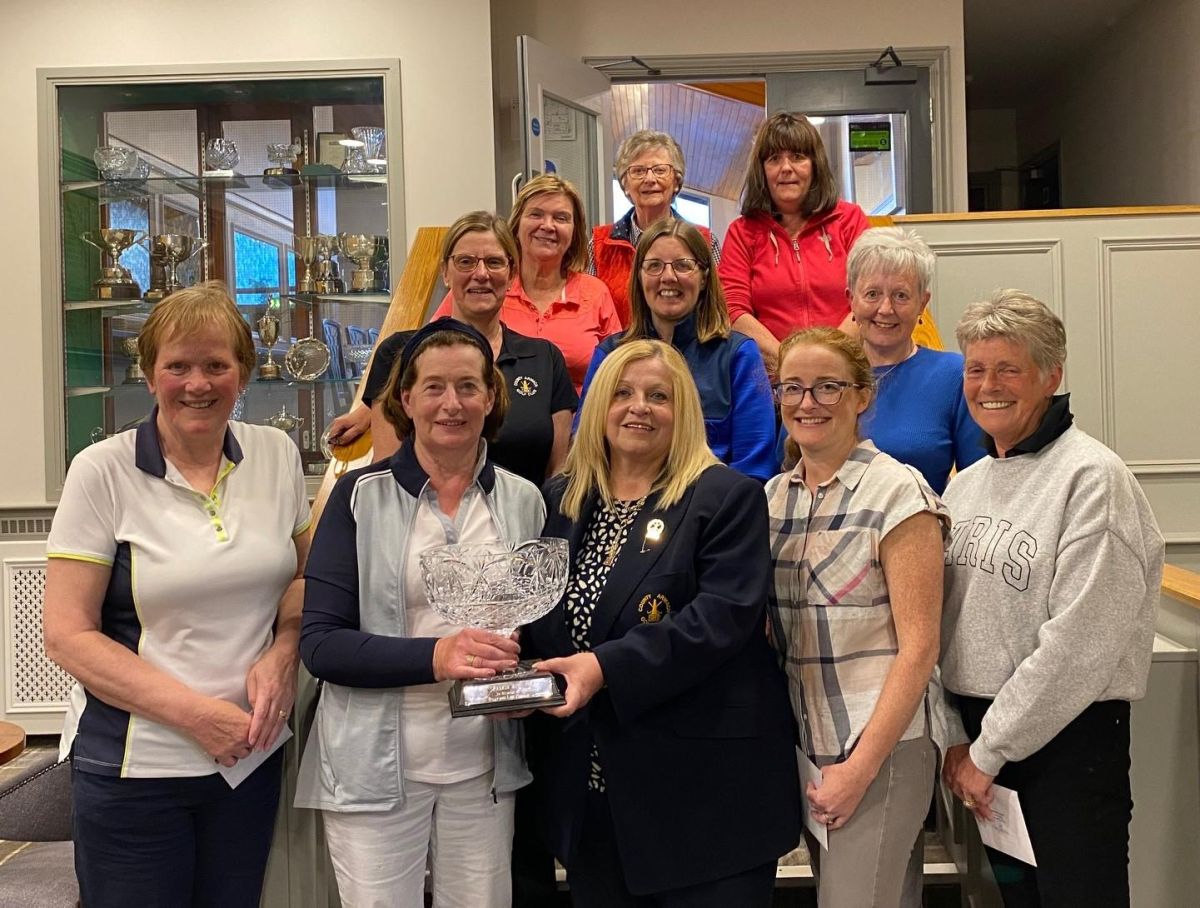 Back L-R: Geraldine Rafferty, Anne Attwell and Dona Carolan
Middle L-R: Gail Steed, Gillian Poole and Syliva Ashe
Front L-R: Valerie Gordon, Eilish Grimes, Lady Captain Karen Edgar, Jill McKenna and Hilary Johnston