Forty-eight ladies played on Thursday 12 May at Co Armagh Golf Club for either the Fox Cup or Culmore Shield. The Fox Cup is competed for by golfers with a playing handicap in the 0-27 range and those with a playing handicap of 28 or greater play for the Culmore Shield.
Paula McCrory won the Fox Cup with nett 70. Colette McSorley was second with nett 73, beating June Humphries on the countback into third place.
The Culmore Shield was won by Bernie McBride with nett 72. Patricia Hughes took second with nett 75 and Anne O'Reilly was third with nett 78.
Sixteen ladies entered the 9 hole competition which was won by Maura McCreesh, making a comeback following her recent return to golf, with 21 pts.
There were no birdies or twos.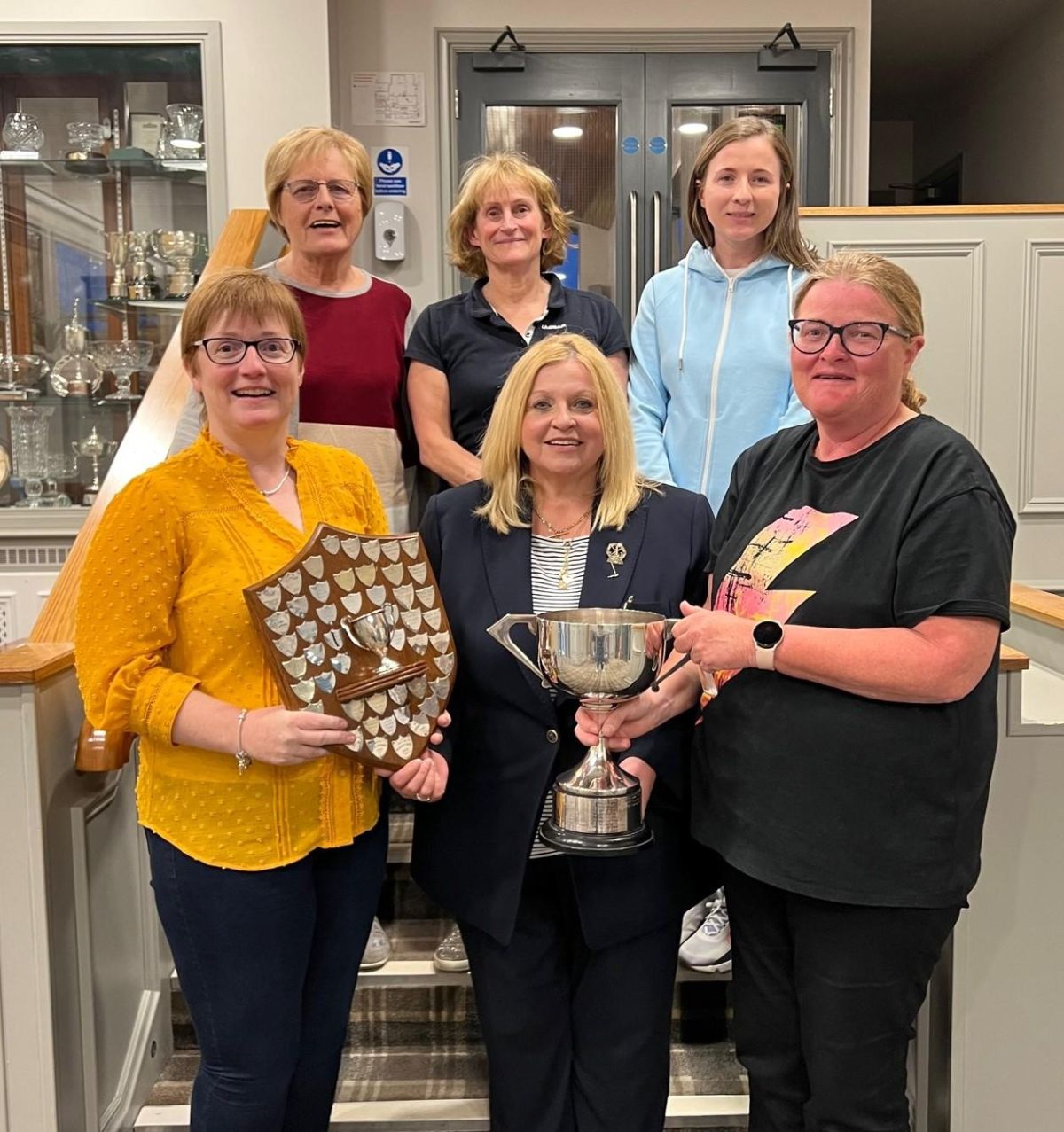 Back L-R: Maura McCreesh, Anne O'Reilly and Colette McSorely
Front L-R: Bernie McBride, Culmore Shield winner, Lady Captain Karen Edgar and Paula McCrory, Fox Cup winner