Fifty-three ladies played in the Spring Open at County Armagh Golf Club on Monday 9 May, the 13th year the competition had been generously sponsored by Lila's. Alongside the ladies from Co Armagh there were six visitors competing for the much coveted cup and prizes.
Mrs Karen Edgar, Lady Captain gave Mark Hawthorne, Lila's, a warm welcome and thanked him for the long and valued sponsorship. A beautiful display had been set up in the clubhouse to showcase both Lila's and the cup.
Unfortunately, the weather hadn't realised it was Spring. The wet and windy conditions were more reminiscent of a winter's day and there were few, if any, who didn't get a soaking at some stage during their round. Unsurprisingly, the playing conditions were reflected in the scores.
The winner of the Spring Open was Lynne Brown (32 pts), beating Bernie Rice on the countback into second place. June Humphries won the gross prize (22 gross pts). Jill McKenna, Flo McCall and Maggie McKee took third, fourth and fifth respectively each with 31 pts.
The category prize winners were:
Cat A – LVC Lily McMullan 29 pts
Cat B – Hilary Johnston (beating AgnesMcBurney and Gail Steed on c/b) 30 pts
Cat C – Anne O'Reilly 30 pts
Cat D – Mary McElvanna (beating Sylvia Ashe 26 ptson c/b)
Visitor Prize – Agnes McBurney 30 pts
Back 9 – Rita Mone (visitor) 17 pts
Front 9 – Gail Steed 17 pts
Alexandra Mawhinney won the longest drive (17th) and Donna Carolan was nearest the pin (7th).
A further 6 ladies competed for the 9 hole prize which Anne Mone coming out on top with 13 pts.
There were birdies at the 3rd for Alexandra Mawhinney and the 4th for Bernie Rice and twos for Bernie Rice at the 7th and Hilary Johnston at the 9th.
A delighted and stunned Lynne Brown was presented with the cup and first place prize by Mark Hawthorne, Lila's Fashions. Mark said he was delighted to sponsor the competition and looking around the room, considered himself to be amongst friends.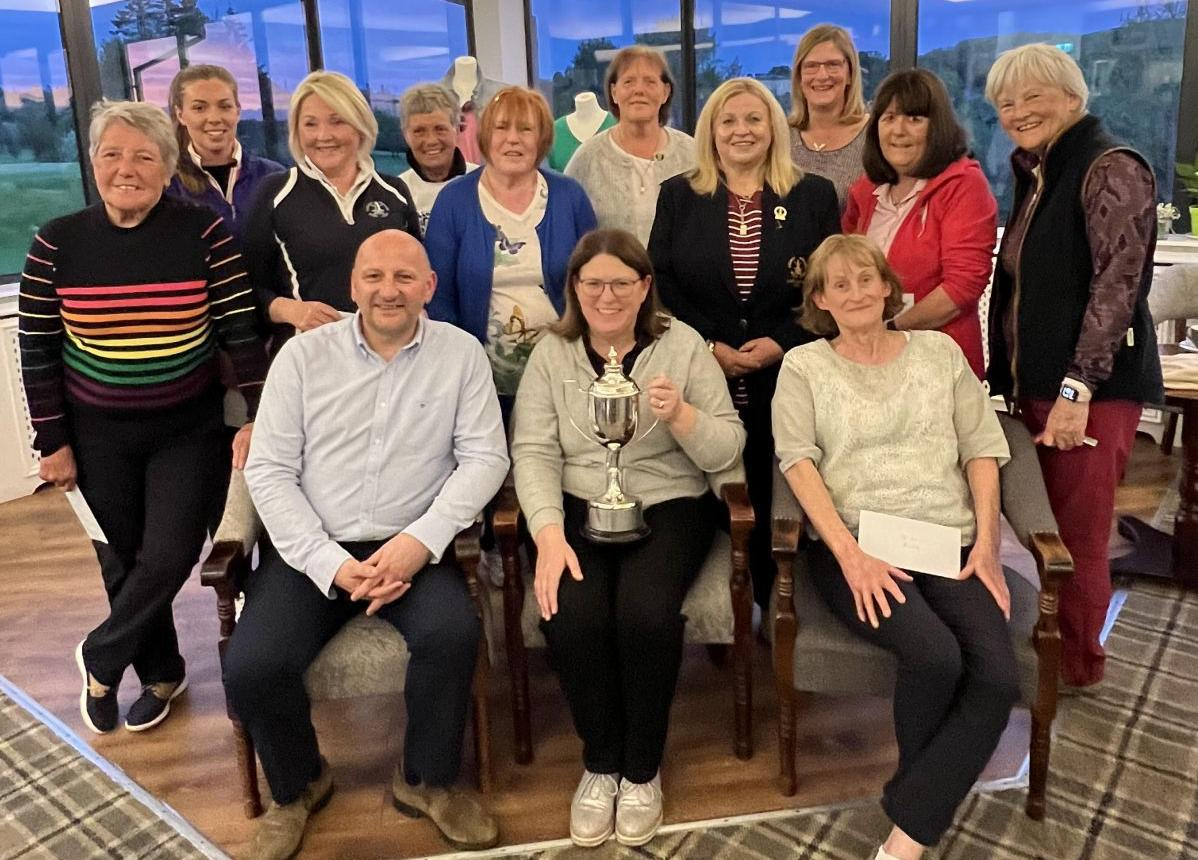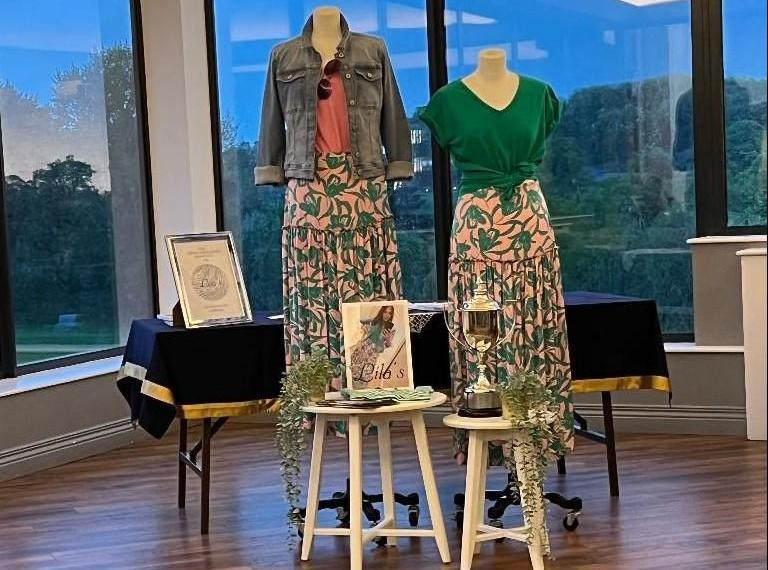 Back L-R: June Humphries, Alexandra Mawhinney, LVC Lily McMullan, Hilary Johnston, Mary McElvanna, Maggie McKee, Lady Captain Karen Edgar, Gail Steed, Donna Carolan and Flo McCall
Front L-R: Mark Hawthorne, Lila's Fashions, Lynne Brown, Anne O'Reilly