Forty-nine ladies competed in the Sinton Cup qualifier stroke competition on 5 May at Co Armagh Golf Club.
The two best gross and net score golfers qualified for the match-play competition to find the eventual winner of the Sinton Cup.
These were:
1st Gross Maggie McKee 84
2nd Gross LVC Lily McMullan 86
1st Nett Eilish Grimes 70
2nd Nett Shernette Mullan 71
Maggie McKee will meet Eilish Grimes and LVC Lily McMullan will play against Shernette Mullan.
The remaining prize winners were:
Cat A – Michelle Kinane nett 76
Cat B – Katherine Steenson nett 75
Cat C – Sheila Stinson nett 76
Cat D – Joy Steenson nett 72
Sixteen ladies played in the 9 hole competition which was won by Theresa Campbell with 18 pts.
There were birdies for Maggie McKee @ 10th, Alexandra Mawhinney @ 12th, Hilary Johnston @ 16th and LVC Lily McMullan @ 18th.
Twos were recorded by Julie McCarten and Hilary Johnston @ 7th and Bernie Rice @ 9th and 11th.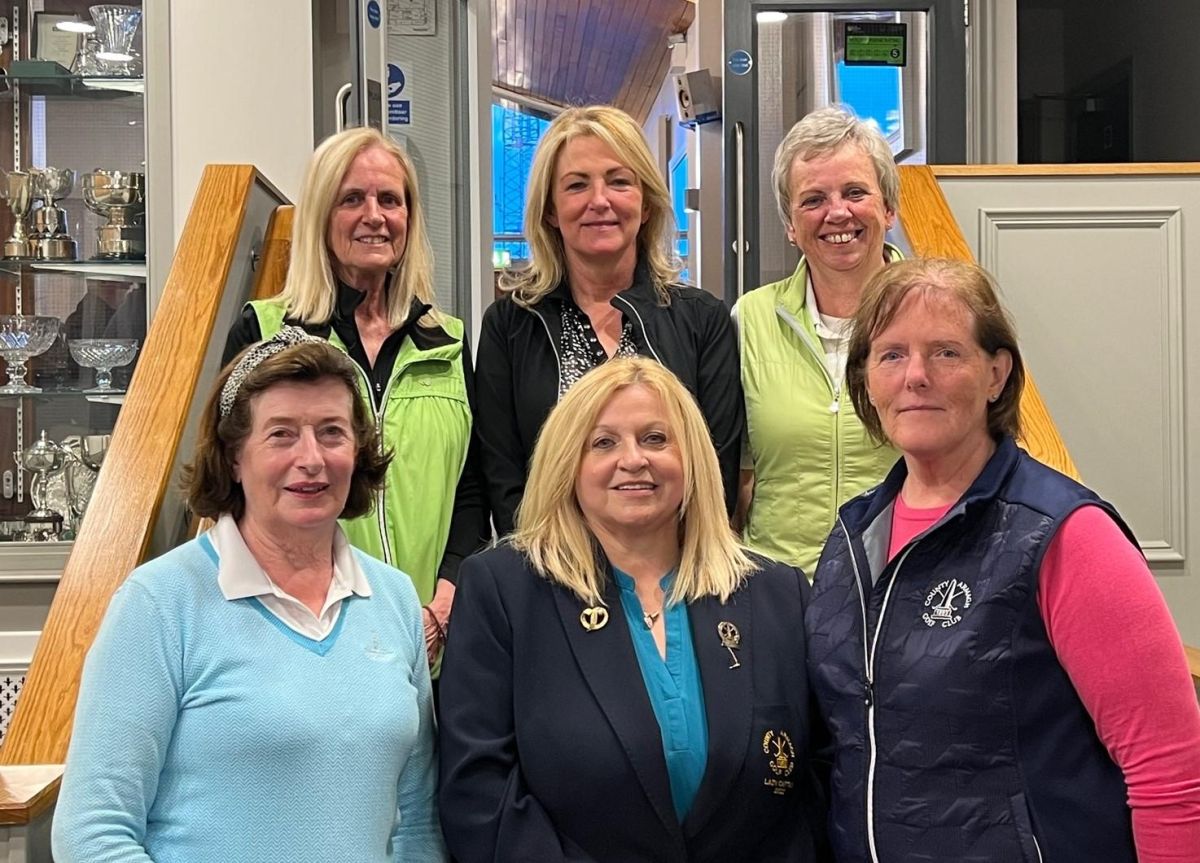 Back L-R: Joy Steenson, Theresa Campbell and Sheila Stinson
Front L-R: Eilish Grimes, Lady Captain Karen Edgar and Maggie McKee