County Armagh Golf Club's Lady Captain, Moya Brady, and Captain, Kenny Edgar, very much led from the front in the John O'Neill Memorial Mixed Greensomes competition, which was contested on 2 August.
This was a fabulous Friday for the two Captain marvels, as they posted a wonderful winning total of nett 64.5 to take receipt of the beautiful O'Neill Silver Salver until 2020.
Hot on Moya's heels in the prize pursuit was, appositely, another very recent Lady Captain in the form of Gail Steed. Gail and her husband, Andy, clinched the runner-up accolade through a fine nett 65.5.
One shot further back and occupying the bronze berth was the always effective Mary Black/Jerome Leer double act, while Aideen Canavan and Jarlath McReynolds also demonstrated their calibre once again with a 77-shot display that bagged them the gross gong.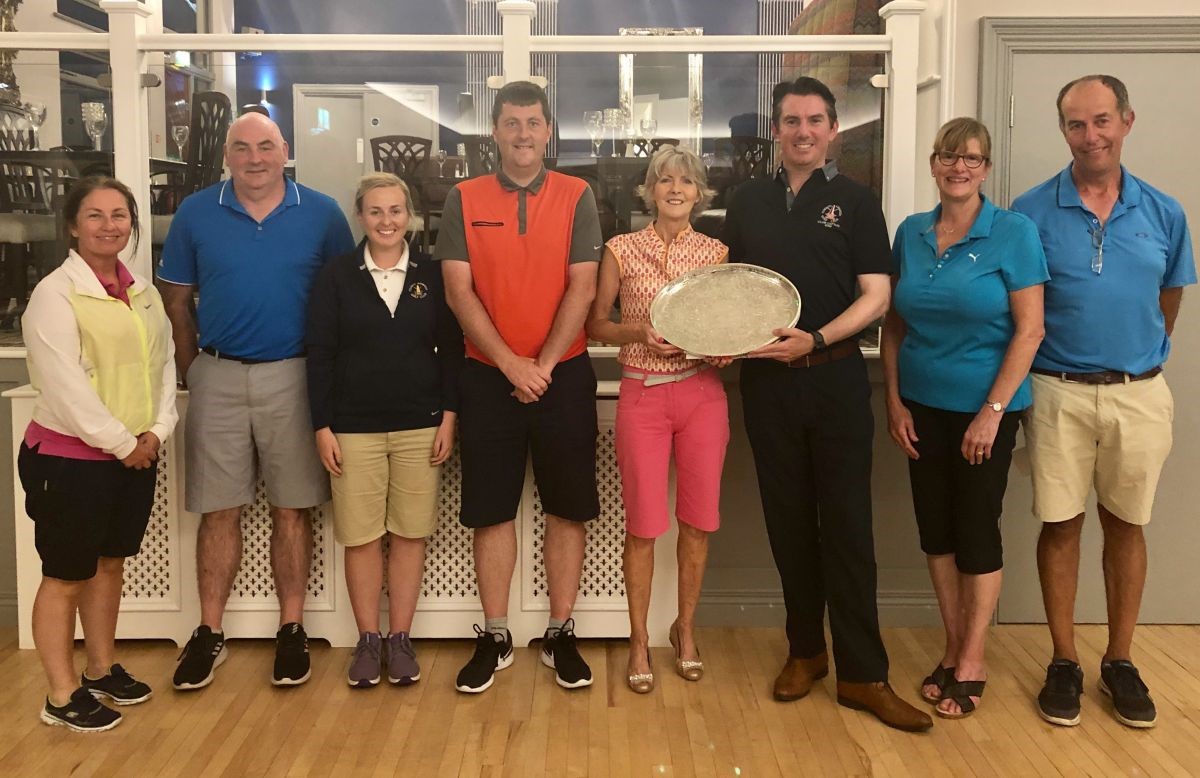 Prizewinners in the recent John O'Neill Memorial Mixed Greensomes at County Armagh Golf Club (L-R): Mary Black, Jerome Leer, Aideen Canavan, Jarlath McReynolds, Moya Brady, Kenny Edgar, Gail Steed, and Andy Steed.