The Clubhouse
BOOKMAKER'S lad Paul Toner and his work mates had 10,000 good reasons to extend their festive celebrations. For Paul, Conor McCann, Declan Heaney and Ryan Hazley scooped the top prize of £10,000 in the County Armagh Golf Club Grand Draw. The four, who all work in Sean Graham's bookies at Lower English Street in Armagh, clubbed together to purchase a £50 ticket for the draw on Boxing Day. And they picked a big winner – with a jackpot of £10,000!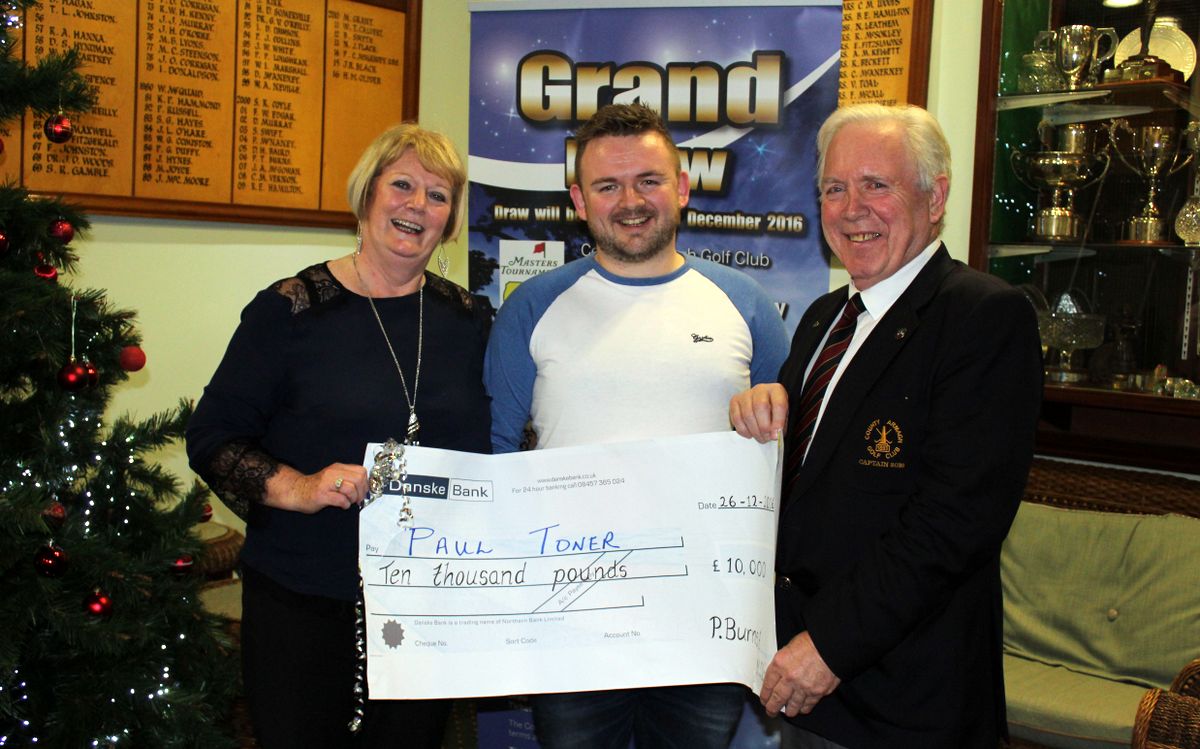 Paul Toner is presented with a prize cheque of £10,000 by County Armagh Golf Club Captain Martin Oliver and Lady Captain Una Cullaine. Paul was one of a consortium of four to share the prize in Club's Grand Draw.
Beamed a delighted Paul: "I was at home when I got a call to say we'd won it. I thought it was a wind up but then the other lads called me too. It's brilliant, fantastic. It's just made Christmas."
And as for plans to spend their winnings?
"Well for me it means I've a bit more spending money for my trip to Vegas in three weeks," said Paul. "I'm not quite sure how the others lads are planning to spend theirs."
The full list of winners in the County Armagh Golf Club Draw are:
Details

Parent Category: News & Results
Category: The Clubhouse
SEVEN Hills restaurant group has officially launched its newest eatery at County Armagh Golf Club.
Restaurateur Joey Nixon announced the new partnership with the club at a special celebration event, unveiling a newly refurbished clubhouse restaurant and plans to promote his latest enterprise.
Joey said: "I am absolutely delighted to launch Seven Hills at County Armagh Golf Club. It's taken us a few months to get here - the restaurant received an extensive makeover, from floors to seating, colour scheme and new lighting. But it's now complete. And with our professional staff and menus all in place, we now have a special dining experience here to be enjoyed."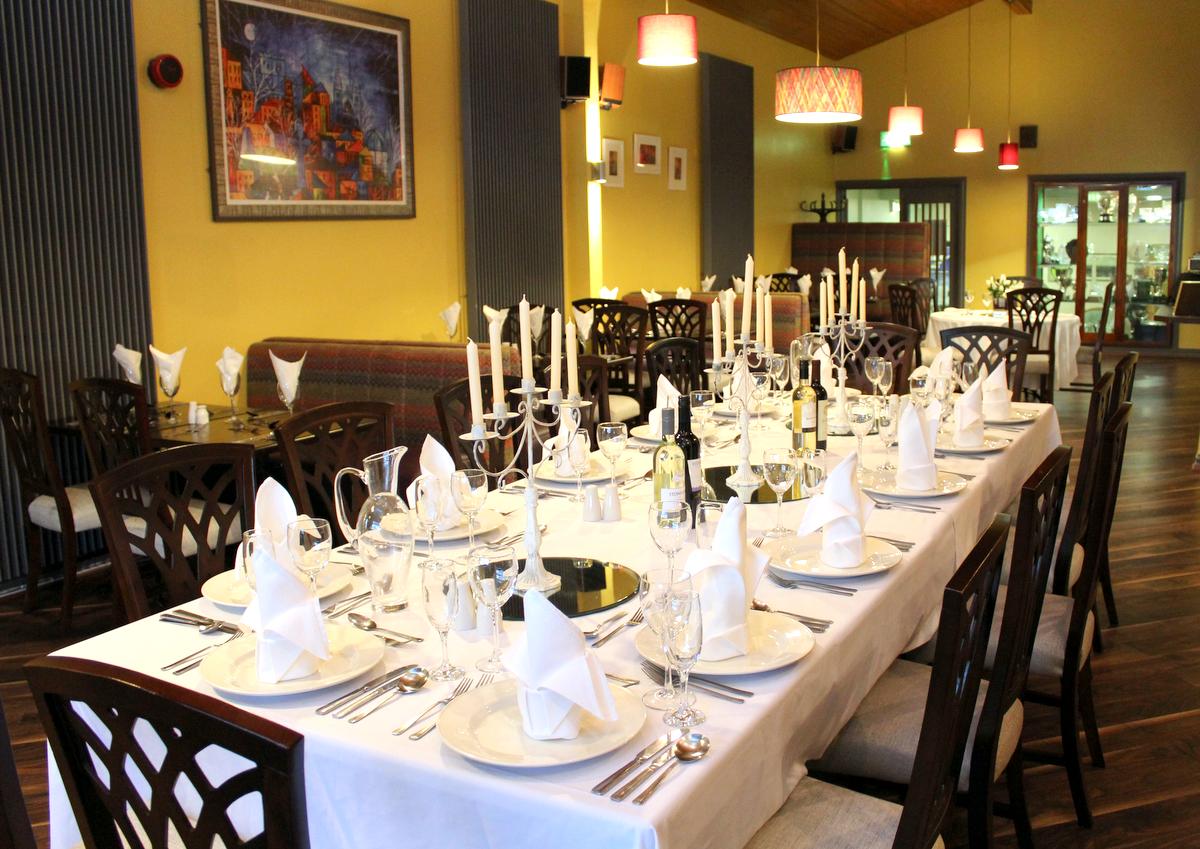 With seating for up to 60, the Seven Hills Restaurant at County Armagh Golf Club is open for business.
Details

Parent Category: News & Results
Category: The Clubhouse