The final of the annual putting competition organised by the Ladies Branch took place in a packed clubhouse on Friday 24 th February. The competition was sponsored by Ms Ellen Brady of Ellen's Traditional Fish and Chips who provided hot food for the supper and the very generous prizes for the winners.
Visiting teams from Aughnacloy Golf Club proved tough competition for the club teams. Teresa O'Leary's Aughncloy team won first prize beating another Aughnacloy team led by Pat Collins. Gerry Kelly's Armagh team secured third place.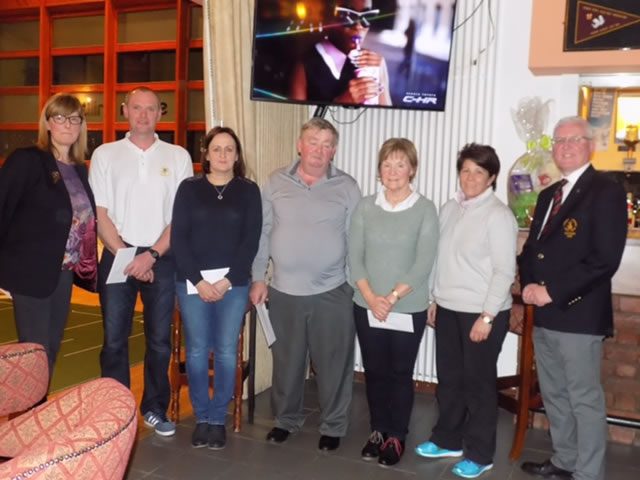 A total of 26 teams entered this popular event competing in two previous qualifying rounds. Ms Paula McCrory as master of ceremonies ensured the smooth running of proceedings +on the three nights of the competition. The Ladies Committee provided the supper each evening along with raffle prizes which were augmented by the Bar Staff. The caretaker Mr Paul Doyle with some volunteers ensured the matts were ready for the competitions and safely stored away each night.