As a then recently-joined member, Sam Jenkins's triumph on Richard Stewart's Captain's Day in 2017 came right out of left field.
In the two years since, however, Jenkins has repeatedly identified himself as a highly effective operator on the fairways of County Armagh Golf Club.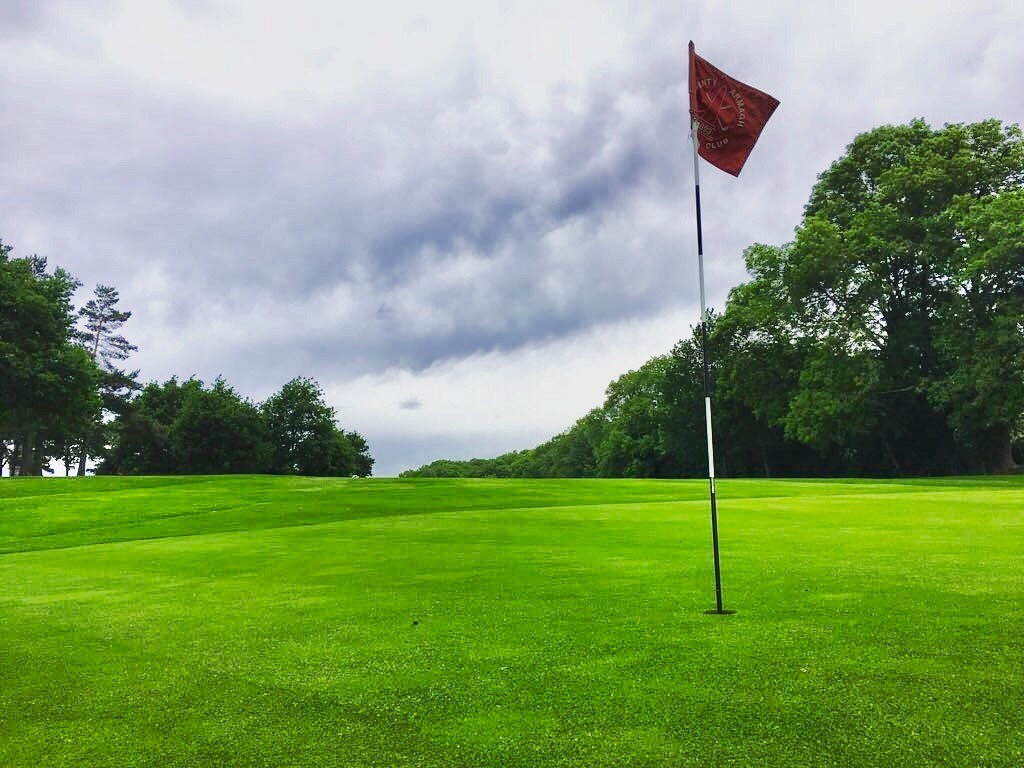 The latest demonstration of this prowess arrived on 26 May, when the Hamiltonsbawn player returned a nett 65 to prevail in a stroke event.
Sam's handicap has been reduced to six after a magnificent 72-stroke offering that featured a hat-trick of birdies — at the 1st, 10th and 13th — and 11 pars, with his only significant error coming in the form of a Shambles five.
Bill Knipe was next best in the Sunday standings after posting a wonderful nett 65 of his own that was denied first place only on a break of tie.
A serene sequence of six pars and three bogeys saw Knipe reach the turn at just three over par. There followed a somewhat more topsy-turvy homeward trek, but the end result was a terrific gross 78 that means Bill now tees it up as a 12-handicapper.
A dozen pars and an Obelisk birdie formed the backbone of the accomplished four-over-par round with which Caolan Doyle sealed victory in category 1.
Doyle's nett 67 was two better than second-placed Brian McGuigan, who plotted his way to the 10th tee in just 36 blows but was to be undermined by the double bogeys that bookended his back nine.
Meanwhile, Noel Loye's curious first half consisted of eight fours and a nine. Loye recovered laudably from that quadruple-bogey calamity on Oul Coach Road and ultimately topped the polls in category 2.
His nett 68 was equalled by Brian Clelland, who was edged into the silver position by virtue of an inferior back nine. In an outing that bore many of the hallmarks of Noel's, Brian enjoyed the excellence of 10 pars but suffered the late setback of an eight at the Lakes.
By contrast, Brendan Lynch's nett 68 was a commendably steady affair that earned him a new handicap of 19 and the plaudits in category 3. The runner-up here was Eamon Toner, whose solid nett 71 peaked with a birdie at the 9th.
Finally, the midweek Opens scheduled for 5 June were washed away in a deluge. In the previous week's dryness, though, in-form Lee Stewart was the Wednesday winner through a bonkers but brilliant gross 71 that consisted of one bogey, one eagle, 11 pars, two double bogeys and three birdies.
On the same day, the over-50s stableford crown was conferred on Paddy Digby, who bounced back from a listless opening and was an impressive one over par for the last 13 holes.