Women - News & Results
Despite the very cold frosty morning there was a great turn out of the Ladies on New Year's Day morning to play in the Lady Captain's drive-in 9 hole competition for 2009.
Later in the afternoon after a meal and hot toddy outgoing Lady Captain for 2008 Ronnie Toal handed over the reigns and badge of office to the new Lady Captain for 2009 - Mrs Flo McCall. Ronnie thanked everyone for their support throughout her very enjoyable year and wished Flo great success for this New Year. Flo, in turn, thanked Ronnie and all the members for their good wishes and support. She hoped all the members would have a wonderful 2009. Lady Captain Flo then presented the prizes for the 9 hole competition held that morning. Good scores were returned by some of the ladies who managed to find a way to play the tricky course. The ground was white with frost and putting proved very difficult on the frozen temporary greens. The outright winner with 23pts was Pauline Gingles. Runner up was Karen Edgar with 22pts who had the 1st Birdie of the new year at the 1st Hole, In third place also with 22pts was Barbara Devlin who beat Pauline Vallely, also with 22pts, on the countback.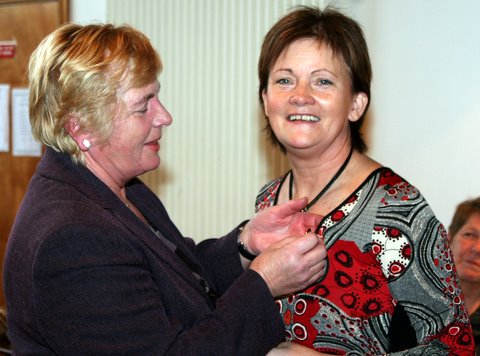 Outgoing Lady Captain Ronnie Toal handing over the Badge of Office to Flo McCall - Lady Captain for 2009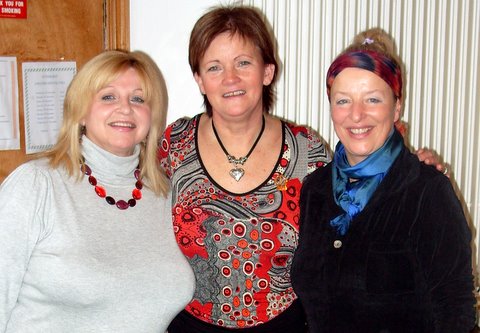 Prize winners Lady Captain's Drive In New Year's Day - Karen Edgar (runner up), Lady Captain Flo McCall, Pauline Gingles (winner)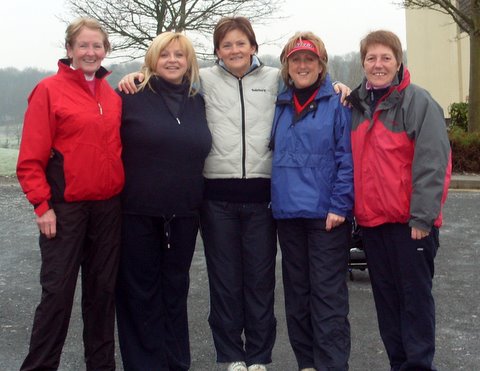 Ready for Golf - New Year's Day morning - Kay Molloy, Karen Edgar, new Lady Captain Flo McCall, Angela Corr, New Lady Vice Captain June Humphries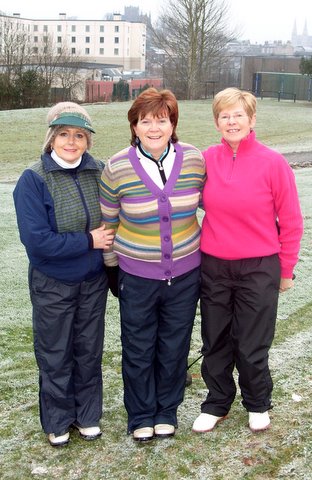 On the 1st Tee - New Year's Day morning - Rosemary McSorley, Geraldine Rafferty, Eileen Fitzimons
Details

Category: Women - News & Results