The new golfing season got off to a bright start at Co Armagh on Thursday 10 March 2022 as new Lady Captain, Karen Edgar, hosted a Ladies' Soiree - 'Step into Spring'.
The Spring theme ran throughout the evening,
which had been planned in every detail by Lady Captain Karen. The Clubhouse had been dressed with glimpses of yellow and beautiful displays of daffodils, which had not only been provided by Lady Captain but had all been grown and nurtured by her very own green fingers over the winter months.
Lady Captain Karen warmly welcomed Lady Vice Captain Lily, Past Lady Captain Anne and a large number of ladies, extending a particular word of welcome to the evening's guest speaker Alison Chestnutt, Captain, Dungannon Golf Club, who enthralled the ladies with her address.
An enjoyable buffet supper provided by Parklands Restaurant was enjoyed by all and this was followed by shortbread provided by the skilful Ita Deveney. Thereafter, Lady Captain had organised a short fun quiz with spring-themed questions.
In keeping with the theme, Thursday was a beautiful Spring Day. Unfortunately, the course had been closed that day, however since the 9 hole stableford 'Step into Spring' competition, sponsored by the Lady Captain, had run from Friday 4 March, twenty four ladies had managed to play.
The competition was won by Michelle Kinane with 21 pts, one point ahead of Mary Knott, who took second place with 20 pts. Ita Deveney was third with 19 pts.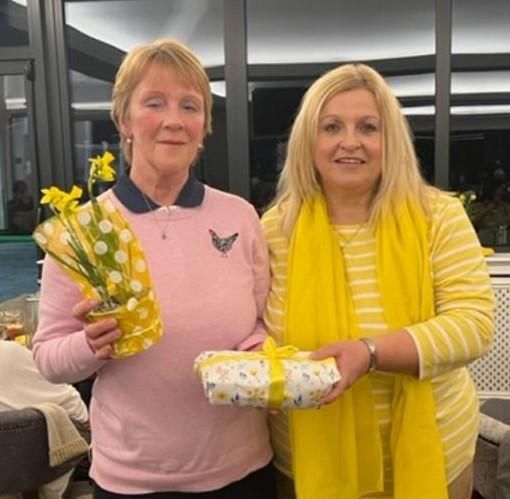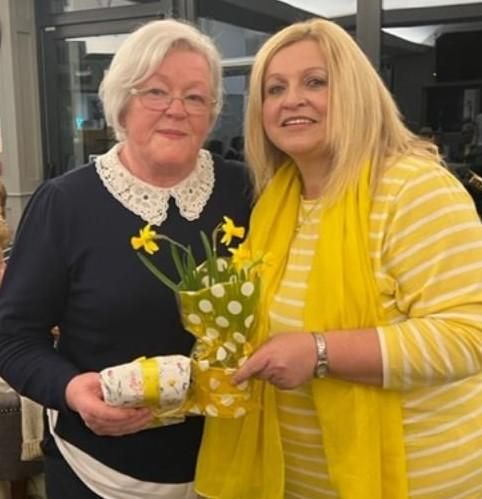 Category A was won by Ellen Brady with 19 pts, Category B by Maggie McKee with 17 pts, Category C by Lynne Brown with 18 pts and Category D by Sylvia Ashe with 18 pts.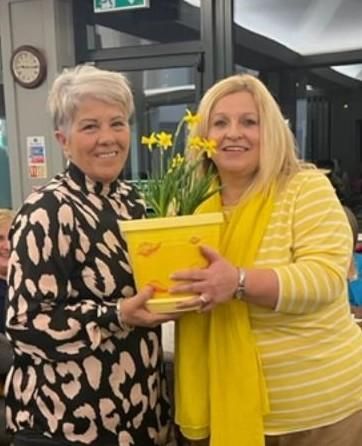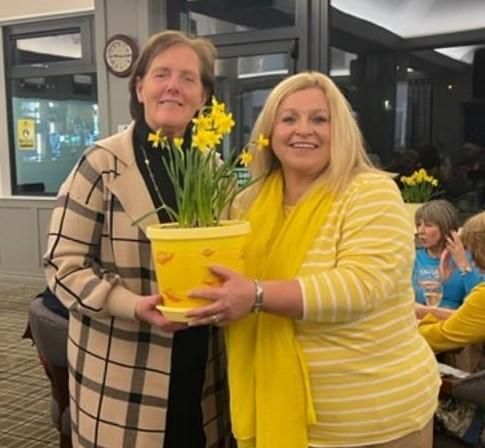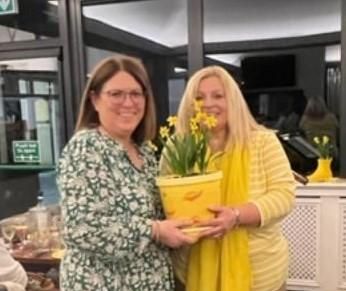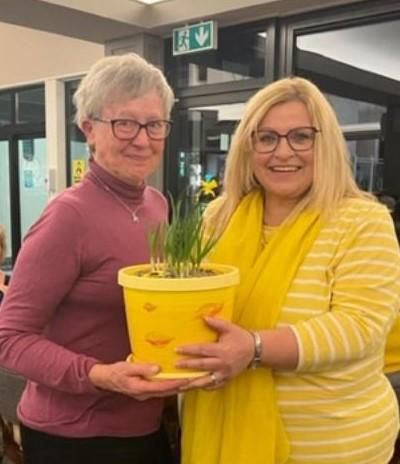 Each of the prize-winners received a beautiful pot of daffodils and collecting Michelle's prize on her behalf, Ellen Brady thanked Lady Captain for sponsoring the prizes and wished her well for the year.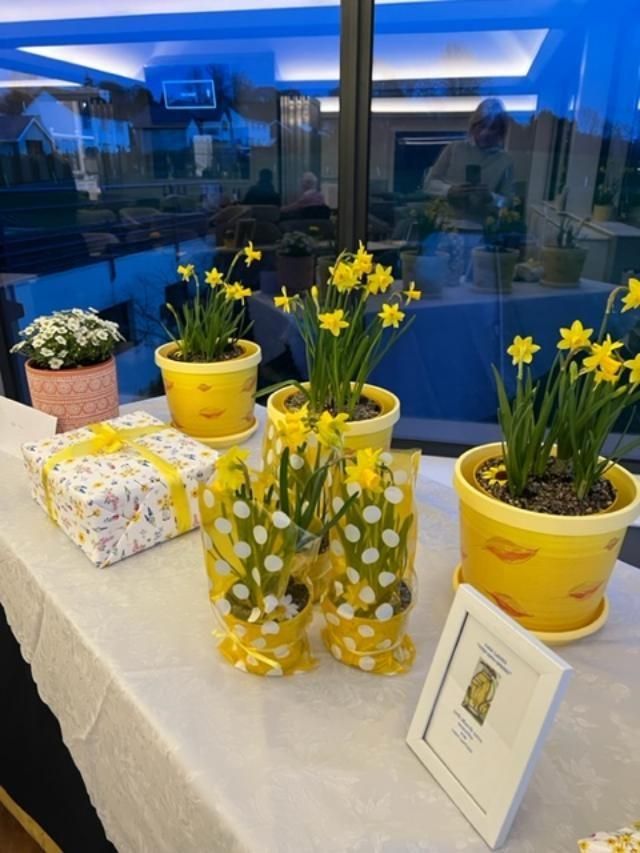 Presentations were made to Ita Deveney, for her baking and Alison Chestnutt and a raffle of prizes which had been kindly donated by Committee Members.
In true Late Late Show style for those who hadn't played golf, there was 'one for everyone in the audience' as Lady Captain Karen had transplanted a small pot of daffodils for everyone present.
Strangely everyone got all the questions to the quiz sheet correct, perhaps that was thanks to google, however, the real quiz had been the tie-break question - to guess the total number of pots of daffodils that had been planted for the evening. There was a prize for the runner-up team and for the winners a yellow Nit and Natters headband.
In conclusion, Lady Captain thanked all those who had helped her with the arrangements.
The evening, which provided an opportunity to meet up with friends, eat, drink and talk golf, was a tremendous success.