Huge congratulations to County Armagh Ladies Junior Cup Golf Team who have played their way to the All Ireland Finals in Limerick this weekend.
The team consisting of Ms Paula McCrory (Team Captain), Miss Alexandra Mawhinney, Ms. Lilian McMullan, Mrs June Humphries, Miss Mary Black, Mrs Julie McCarten and Miss Aoife Lennon has been a force to reckon with so far.
In the run up to the Area Final they proved too strong for Killymoon in the First Round, winning four matches. In the Second Round they were drawn against a very formidable Lurgan and were thrilled to win three matches, with a display of accuracy off the tee and prowess on the greens. The Semi Final saw the Team play Royal Belfast who were unable to match the County Armagh Ladies strength, winning three matches to qualify for the Area Final.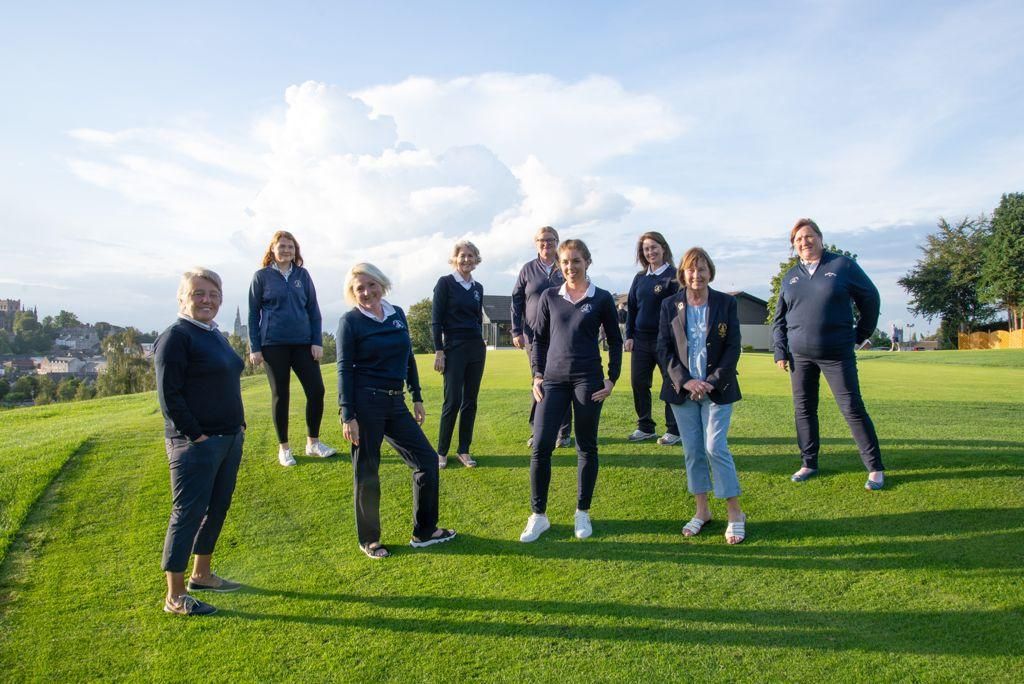 The Junior Cup Ladies became Ulster South Champions by dispatching Clandeboye and winning three matches in the Area Final. The standard of golf was very high with many holes being won by pars and birdies! A delighted Lady Captain Anne and an enthusiastic group of supporters were there to cheer on their team and help them celebrate their fantastic win. A great result for the County Armagh Ladies!
The Team now travel to the challenging parkland course of Limerick accompanied by their trusty band of supporters. The All Ireland Quarterfinal sees the Team take on Newlands Golf Club. The Ladies hope to continue their winning streak and have been honing their skills to ensure they are ready for the challenge ahead.
The Team would like to thank the Club for their support and financial assistance and to sponsors xxxxx a. which is greatly appreciated.
The Club would like to wish Paula and her Team the best of luck and look forward to welcoming the Ladies home as All Ireland Champions!