Co Armagh Ladies' Junior Cup Team travelled to Ballycastle on Sunday 1 September to play in the Ulster District Final.
The road to Ballycastle started way back in May when the team faced Killymoon in the first round of the competition. They then successfully defeated Royal Co Down Ladies and Royal Portrush in the home and away format, to make it through to the semi-final against Shandon Park, which this year was co-incidentally held in Co Armagh.
It was an early start for the intrepid team of Paula McCrory, Lily McMullan (playing Captain), June Humphries, Alexandra Mawhinney and Theresa McVeigh and their caddies who set off against Galgorm Castle at 8.30 am. Despite some heavy downpours, which made playing conditions difficult, the team, buoyed on by a large group of anxious spectators, showed real grit and determination to defeat Galgorm Castle 3 & 2 and progress to the National Final.
The other panel members who contributed to their victory along the way were Colette McSorley, Bernie Rice and Helen Forster.
The team have secured their place in the National Finals hosted by Knightsbrook Hotel, Spa and Golf Resort on Friday 27 September and will compete against the Mid Leinster team Enniscorthy.
There were joyous scenes in the golf club when the team and caddies returned home on Sunday evening and were welcomed with rapturous applause.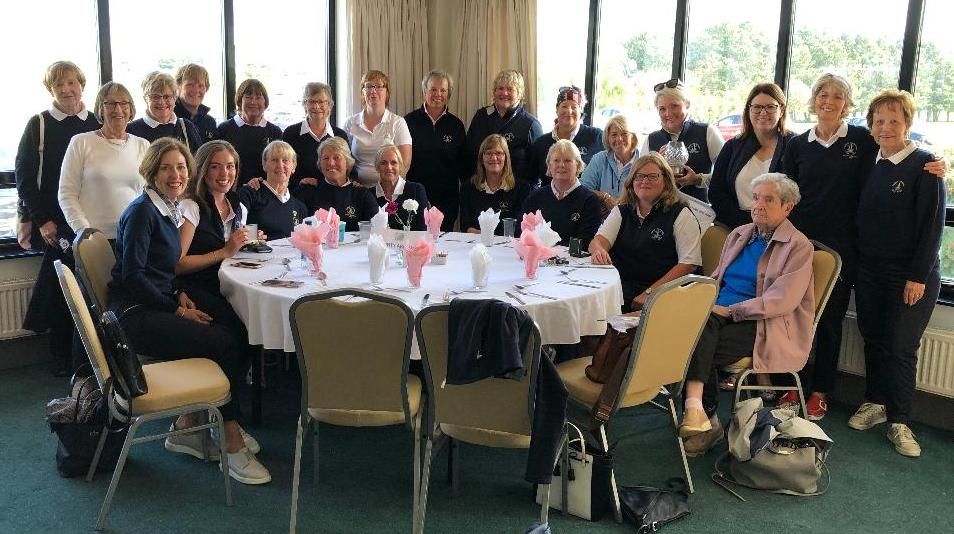 Congratulations and best wishes!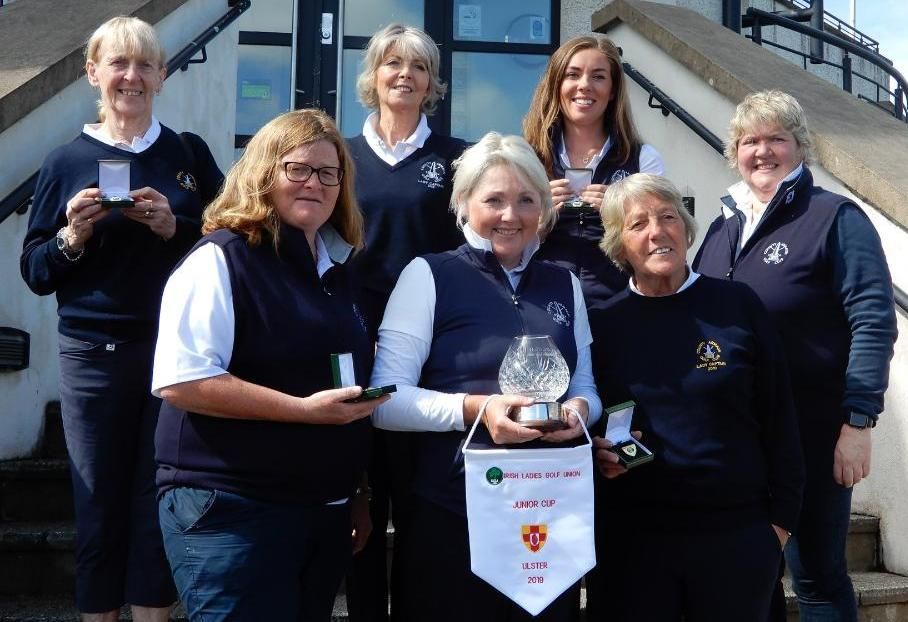 Back L-R: Theresa McVeigh, Lady Captain Moya Brady, Alexandra Mawhinney and Helen Forster
Front L-R: Paula McCrory, Lily McMullan and June Humphries