The popular Millennium Bowl and McCall Shield Stroke Competitions took place at Co Armagh Golf Club on Thursday 25 April 2019. The Millennium Bowl, for golfers in the 0-24 handicap range, had been donated by Mrs Cecelia Woods during her captaincy in 2000, while Mrs Flo McCall had donated the McCall shield for those in the 25-36 handicap bracket in 2009 when she was Lady Captain.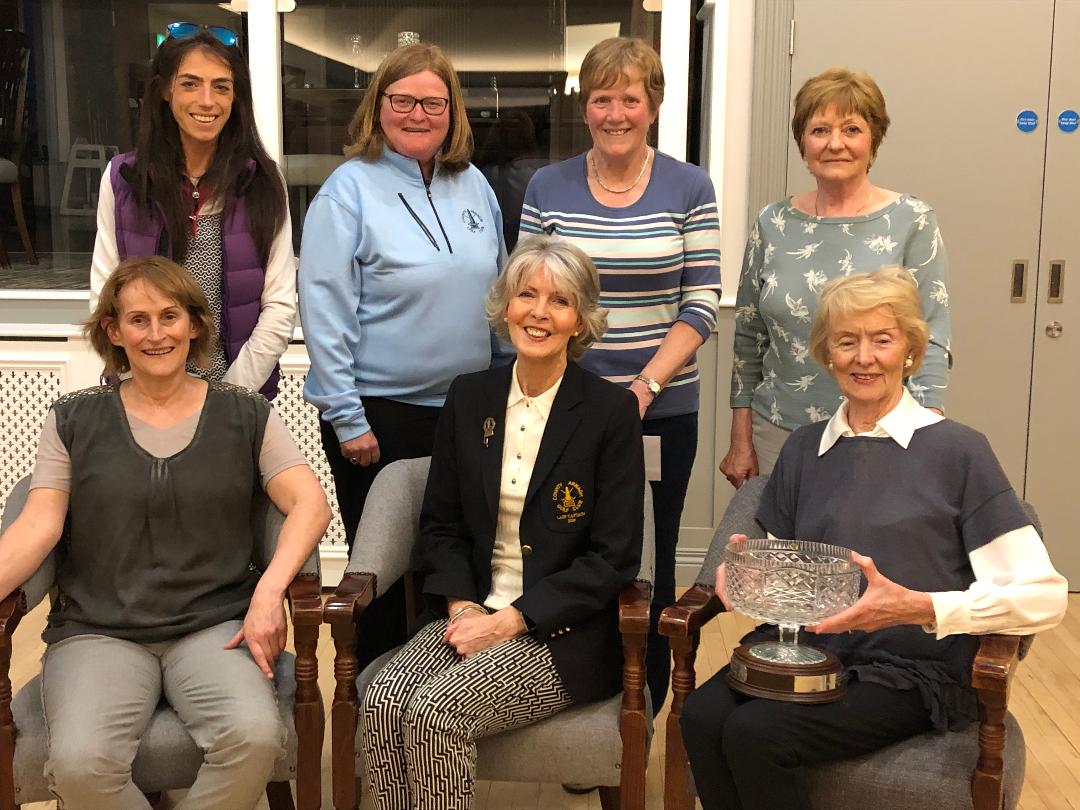 Back L-R: Katherine Steenson, Paula McCrory, Valerie Gordon and Vera Ellingham
Front L-R: Anne O'Reilly, O'Reilly and Fee Veterinary Surgery, Lady Captain Moya Brady and Cecelia Woods
The competition was once again very generously sponsored by O'Reilly and Fee, Veterinary Surgery and there was a very warm welcome for Mrs Anne O'Reilly who was not only in attendance on behalf of O'Reilly and Fee to present the prizes but also as a fellow golfer.
Having welcomed Anne, O'Reilly and Fee, Lady Captain, Mrs Moya Brady also welcomed Mrs Cecelia Woods and Mrs Flo McCall who were in attendance to present the Bowl and Shield respectively.
The Millennium Bowl was won by Mary Black with nett 72. Second place, with nett 72, was Valerie Gordon and Paula McCrory was placed third, also with nett 72.
The front nine was won by Katherine Steenson with nett 34 and the back nine by Vera Ellingham with nett 36.
The McCall Shield was won by Jacqueline Kelly with nett 65. Michelle Kinane took second place with nett 66 and Donna Carolan was third with nett 67.
The front nine was won by Maggie McKee with nett 33 and the back nine by Gemma Rice with nett 35.
The 9 hole competition was won by Margaret MacNamee with 17 pts and Augusta Jennings was second also with 17 pts, beating Margaret Clarke and Tish Burke on the countback.
There were birdies at the 10 th for Lily McMullan and the 12 th for Francis Davidson and twos for Francis Davidson at the 3 rd , Eileen Fitzsimons at the 7 th and Anne O'Reilly at the 11 th .
The weekly Time for Nine competition was won by Carmel Cassidy, beating Mary McElvanna on the countback, with 21 pts.
The handicap cuts were Jacqueline Kelly 26-24, Michelle Kinane 33-30 and Donna Carolan 29-27.
In accepting the shield from Flo McCall, Jacqueline Kelly expressed her delight at having won the McCall Shield and thanked Flo for having donated same. She also thanked the Sponsor and her very good friend Anne O'Reilly for her generous sponsorship.
On behalf of those who had competed in the Millennium Bowl, and in the absence of the winner, Valerie Gordon thanked O'Reilly and Fee for the continued sponsorship.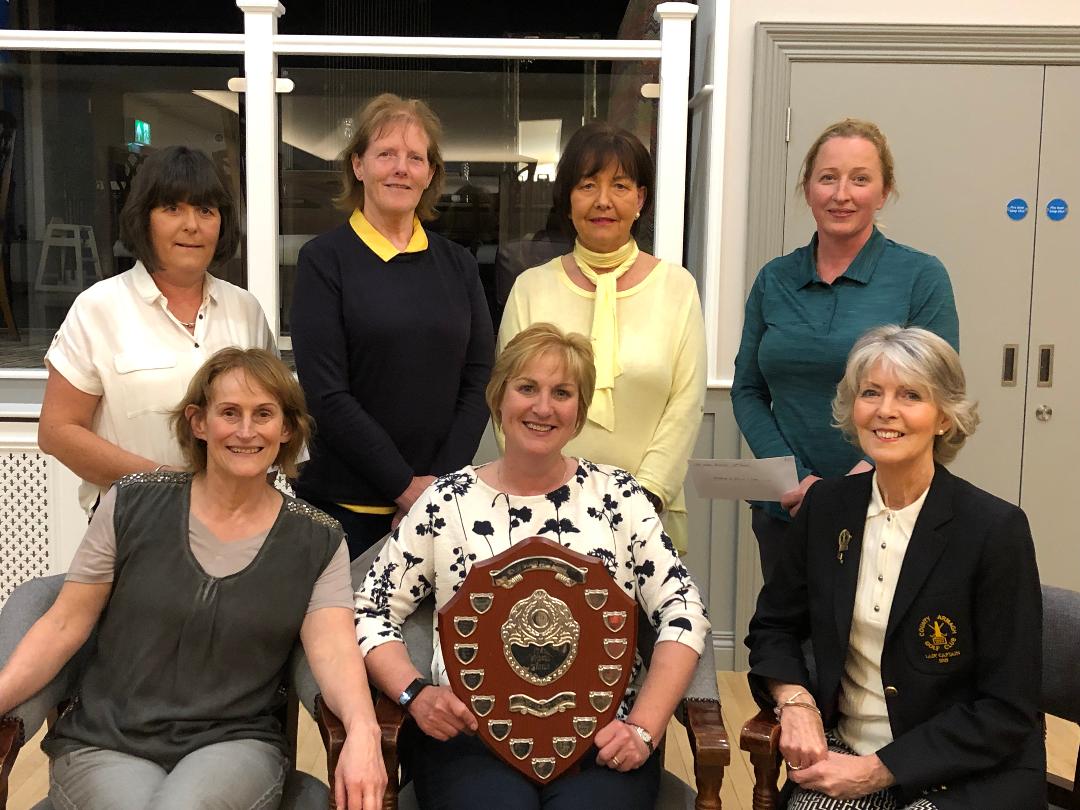 Back L-R: Donna Carolan, Gemma Rice, Maggie McKee and Michelle Kinane
Front L-R: Anne O'Reilly, O'Reilly and Fee Veterinary Surgery, Jacqueline Kelly and Lady Captain, Moya Brady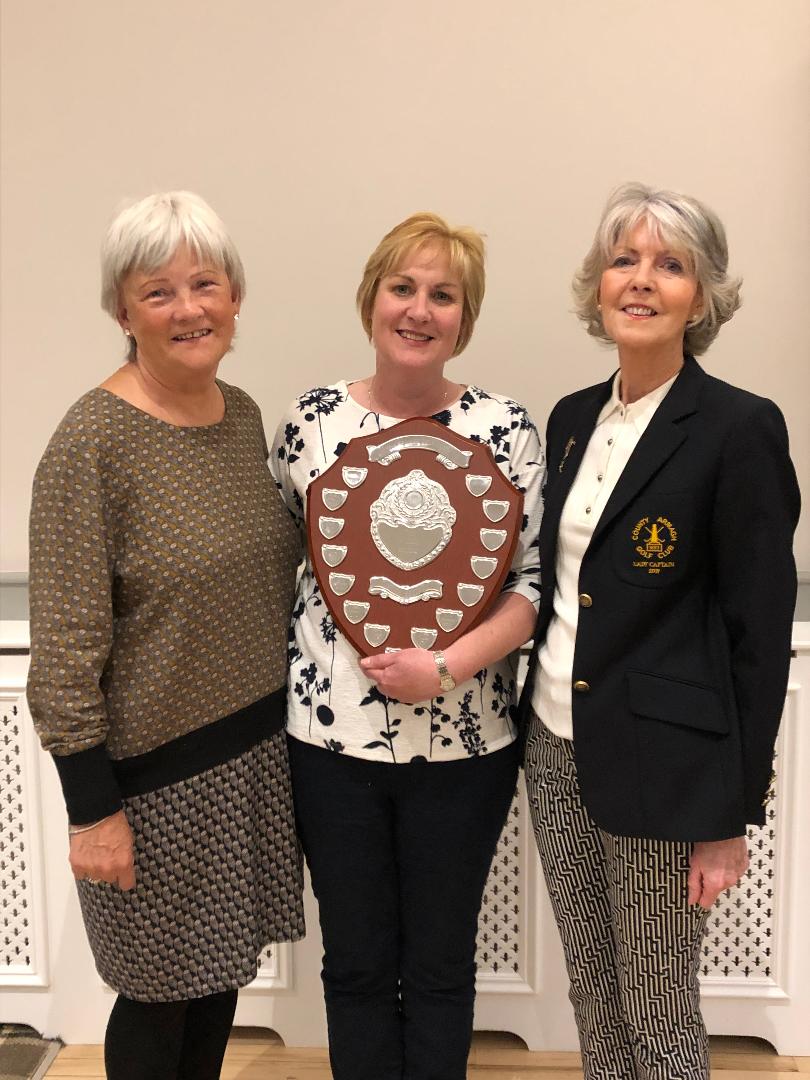 Flo McCall, Jacqueline Kelly and Lady Captain, Moya Brady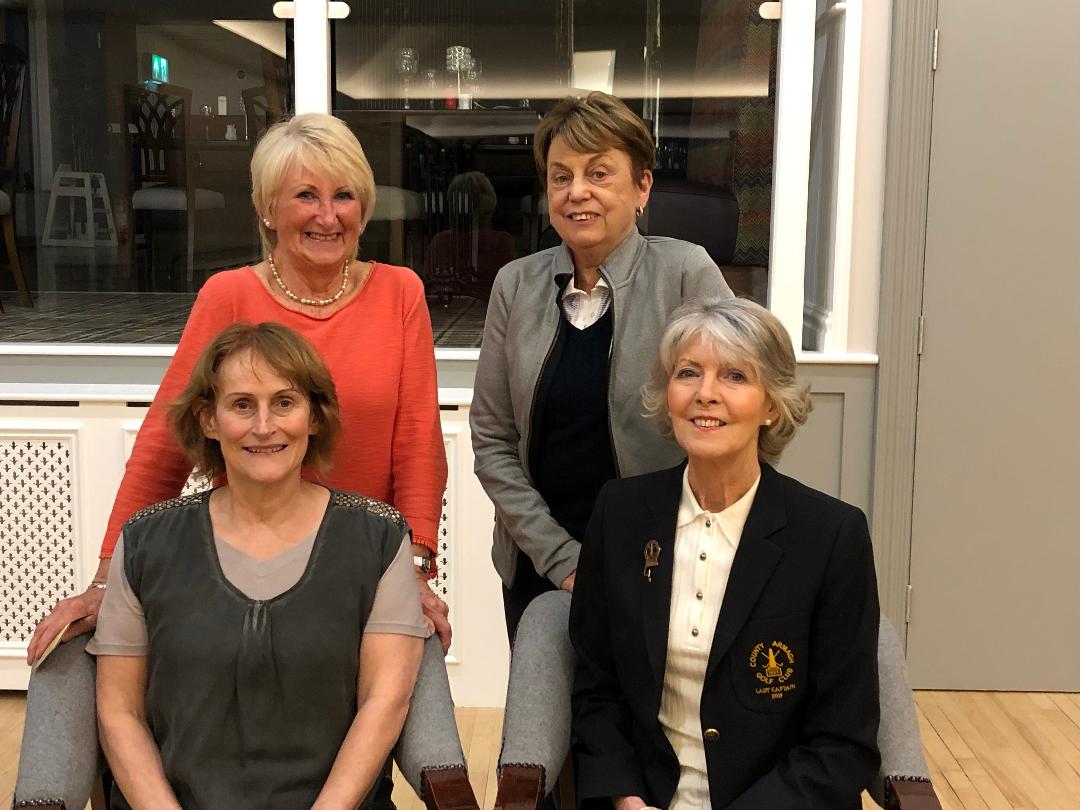 Back L-R: Carmel Cassidy and Augusta Jennings
Front L-R: Anne O'Reilly, O'Reilly and Fee Veterinary Surgery and Lady Captain, Moya Brady