Ladies playing in Thursday's Club Stableford, sponsored by Professional Travel, were fortunate to play in beautiful spring sunshine.
Welcoming everyone to prize giving, Lady Captain, Mrs Moya Brady thanked Professional Travel for their continued sponsorship and encouraged ladies to support them and indeed all sponsors.
In first place was Lily McMullan with 39 points beating Patricia Hughes, who also carded 39 points, into second place. Maggie McKee took third place with 36 points.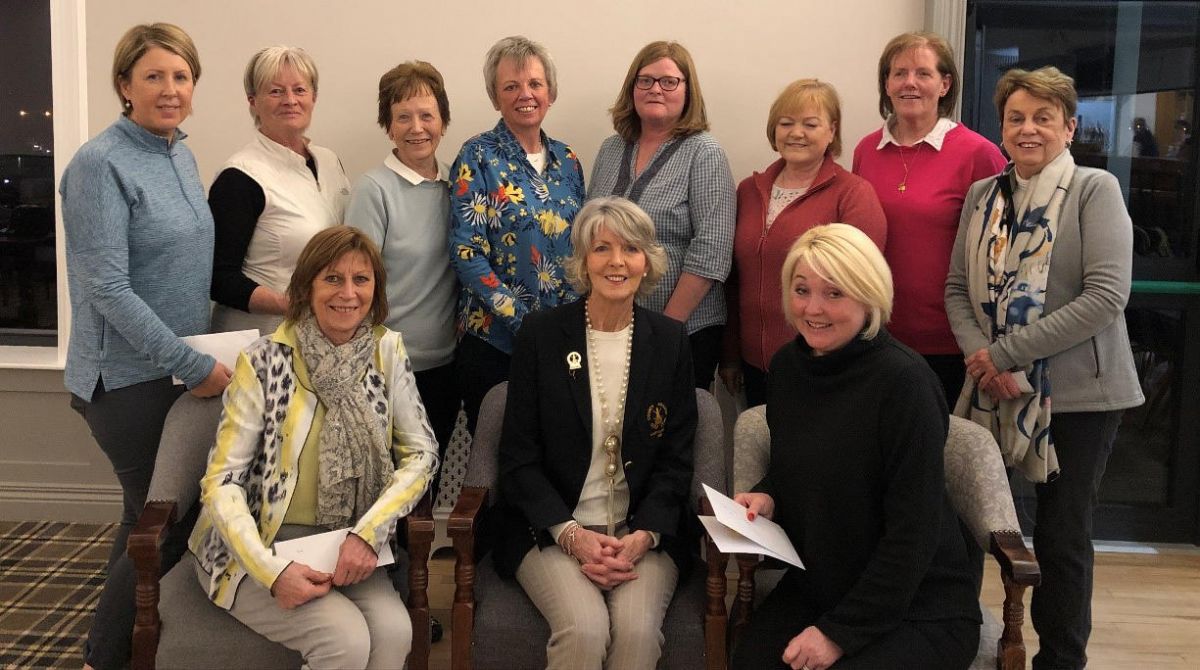 Back l-r: Lena Duffy, Brigid McEneaney, Sheila Hughes, Sheila Stinson, Paula McCrory, Breda Teahan, Maggie McKee and Augusta Jennings
Front l-r: Patricia Hughes, Lady Captain Moya Brady, Lily McMullan
Categories were won by Paula McCrory 35 points (Cat A); Emma Garrigan 35 points (Cat B); Sheila Stinson 36 points (Cat C) and Lena Duffy 32 points (Cat D)
The Front and Back 9 were both won with 20 points by Sheila Hughes and Brigid McEneaney respectively.
A delighted Augusta Jennings won the 9 hole competition with 16 points beating Breda Teahan into second place with 15 points.
The weekly Time for Nine competition was also won by Lily McMullan with 21 points, whilst Jennifer King's 20 points secured second place.
There were birdies at the 8 th for Lily McMullan; 13 th for Ellen Brady and 5 th for Paula McCrory.
Twos were recorded by Moya Brady; Hilary Johnston; June Humphries and Emma Garrigan at the 7 th and by Paula McCrory at the 9 th .
Patricia Hughes had the only handicap cut of the day - 28 to 27.
Spring Ringer and Spring League
Presentations also took place on Thursday 28 March for the Spring Ringer and Spring League competitions.
Competition Convenor, Paula McCrory, won the Spring Ringer with 25 points, Hilary Johnston and Gail Steed were 2 nd and 3 rd respectively both with 23 points.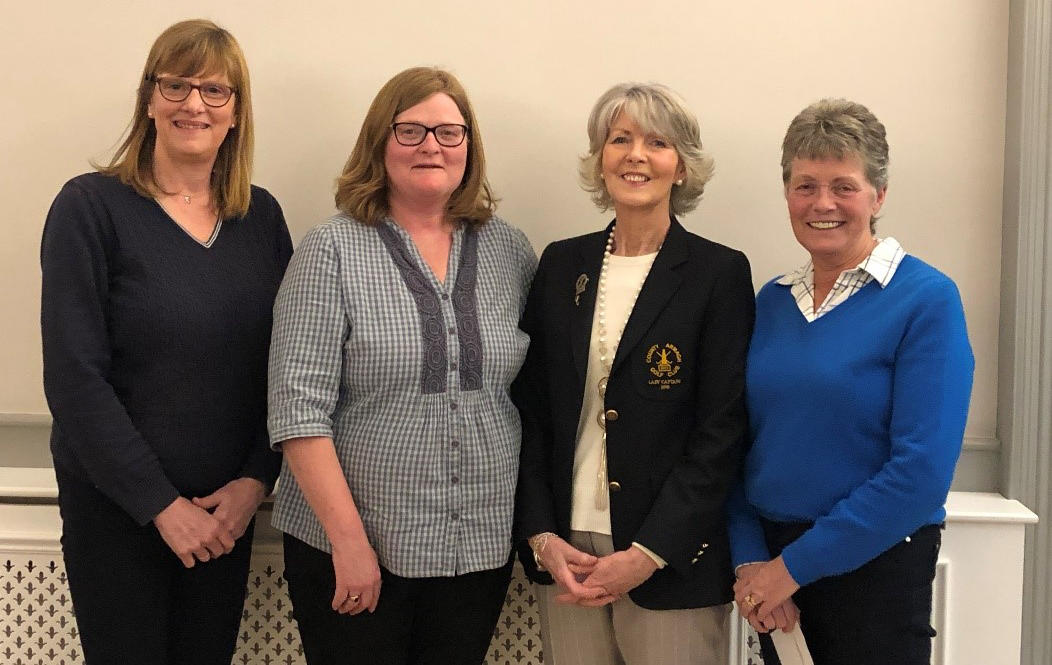 L-R: Gail Steed, Paula McCrory, Lady Captain Moya Brady, Hilary Johnston
Having been runner-up in 2018, Ellen Brady improved upon that performance by winning the 2019 Spring League competition with 72 points. Colette McSorley was second with 71 points, whilst Gail Steed took third place with 70 points. Sheila Stinson was fourth and Lily McMullan fifth, both with 69 points.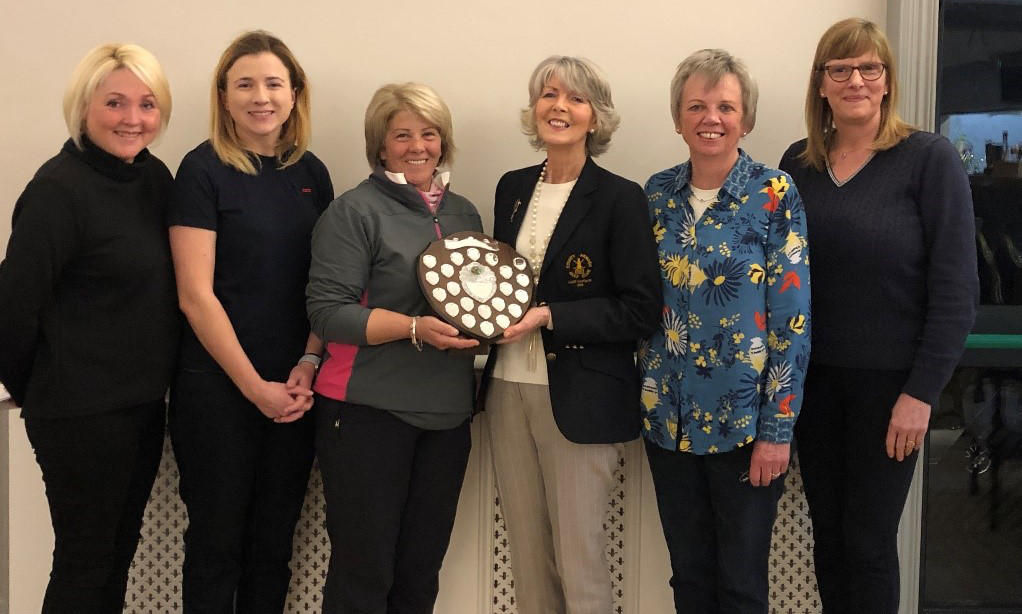 L-R: Lily McMullan, Colette McSorley, Ellen Brady, Lady Captain Moya Brady, Sheila Stinson, Gail Steed