The weekly golfing competitions of Co Armagh Golf Club Ladies' Branch finally got under way on Thurs 21 March with the annual Eileen Steenson Memorial Competition, sponsored by the Craic'd Pot.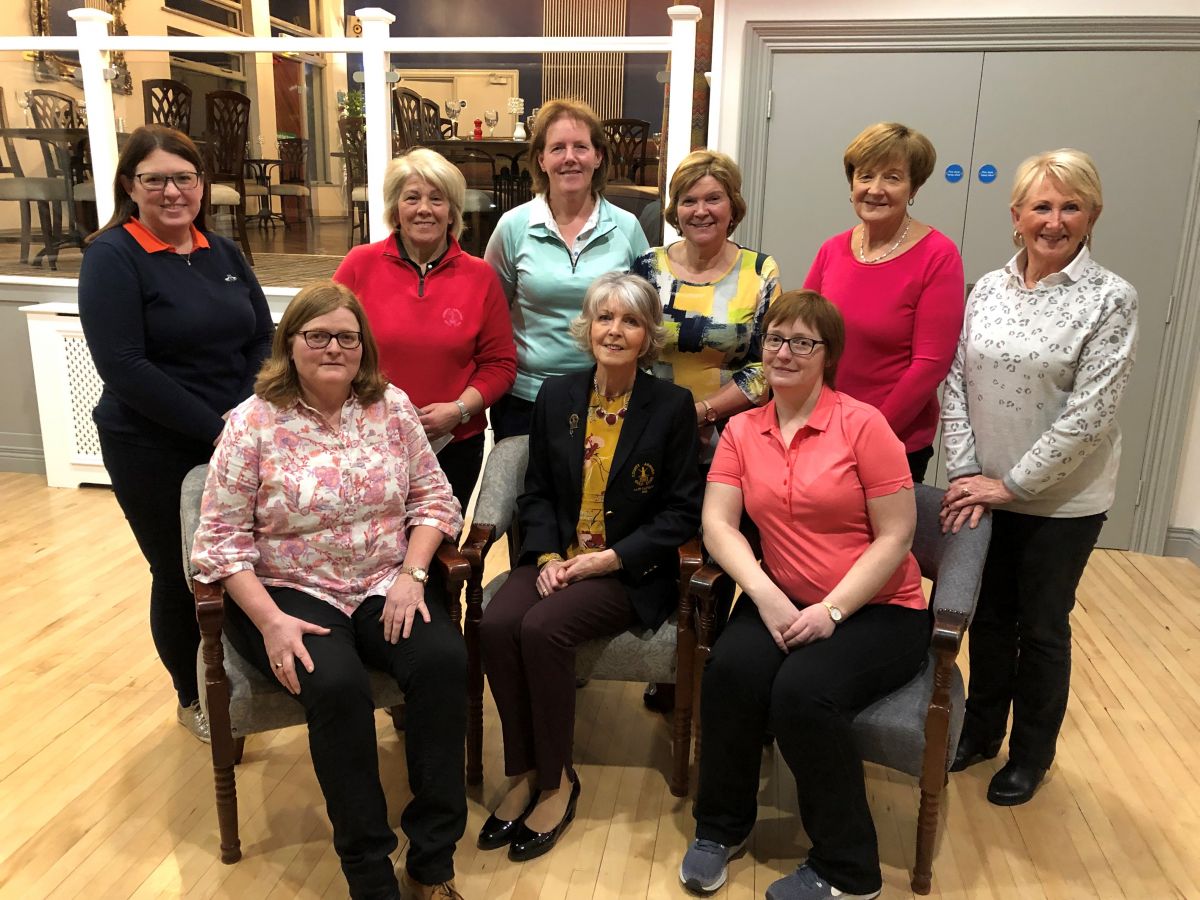 Back l-r: Lynne Brown, Ellen Brady, Maggie McKee, Geraldine Rafferty, Helen McLaughlin, Carmel Cassidy
Front l-r: Paula McCrory, Lady Captain Moya Brady, Bernie McBride
Lady Captain, Mrs Moya Brady, welcomed ladies to the first prize giving of season in the refurbished clubhouse.
Results
1st - Bernie McBride 41 points
2nd - Paula McCrory 37 points
3rd - Geraldine Rafferty 32 points
Category A - Moya Brady 31 points
Category B - Maggie McKee 32 points
Category C - Carmel Cassidy 31 points
Category D - Ruth Beckett 24 points
Front 9 - Ellen Brady 18 points
Back 9 - Karen Edgar 16 points
9 hole competition
1st - Helen McLaughlin 16 points
2nd - Lynne Brown 14 points
Geraldine Rafferty recorded the only 2 of the day at the 11th hole, whilst the only other birdie came from Paula McCrory with at 4 at the 16th.
The draw for the Eileen Steenson Memorial Matchplay took place at the end of prize giving.
Following prize giving, past Lady Captain, Elizabeth Mawhinney provided details of the 8-week Get Into Golf programme scheduled to commence in May and encouraged ladies to bring this to the attention of friends and family who might be interested in taking up the sport.