116 ladies, including visitors from Banbridge, Old Conna, Portadown, Donaghadee, Kilcock Dungannon and Rossmore competed for the prestigious Armaghdale Cup on Saturday 1st September. The ladies challenge cup was originally presented to the club in 1926 by Lady Armaghdale. The competition was once again generously sponsored by G Davidson Business Accounts Services , represented on the night by Francis Davidson.
Lady Captain Elizabeth Mawhinney welcomed Francis and thanked her sincerely for her company's long-standing support of the competition and the generous prizes provided for the lucky winners.
Jacqueline Donnelly emerged as the winner of the much sought after Armaghdale Trophy with a nett score of 67 beating Teresa McVeigh on a countback. Jacqueline joined the club last year via the Get into Golf initiative and has made great strides as evidenced by her winning performances throughout the year. Una Cullinane secured third place with nett 70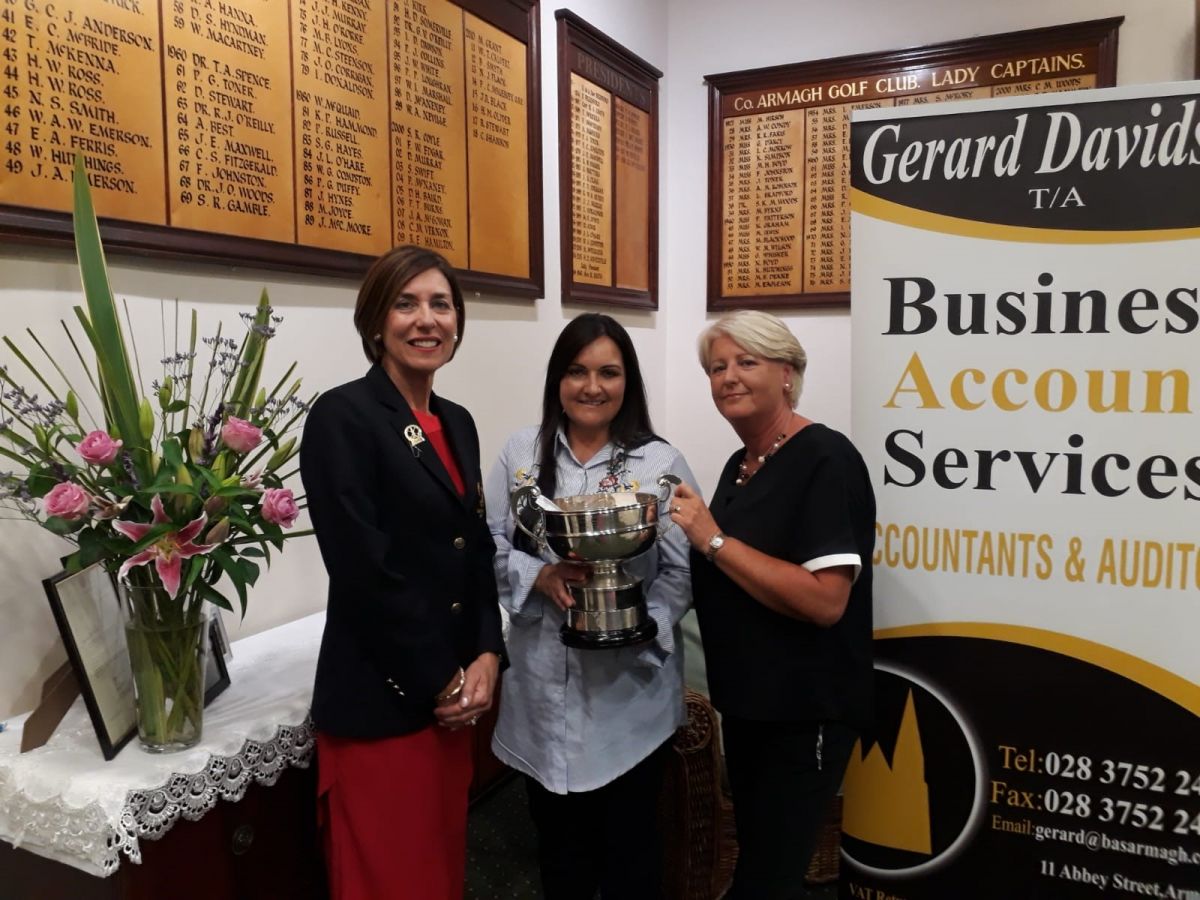 Jacqueline Donnelly, winner of Armadale Open Cup with Sponsor Frances Davidson and Lady Captain Elizabeth Mawhinney.
The gross prize went to Ellen Brady with 78 shots. Jayne Henry one of the visitors took 4 th place with nett 70 beating Cait McKinney on a countback.
A full list of prize-winners is set out below
Category A winner with nett 71 = Lily McMullan.
Category B winner with nett 71 = Teresa Corrigan.
Category C winner with nett 72 = Donna Carolan
Category D winner with nett 71 =Molly Conway.
Visitor = June Garvin nett 72.
Front nine winner with nett 31 = Lynne Brown.
Back nine winner with nett 35 = Carina Oliver.
9-hole competition winner = Tish Burke 14 points.
Longest Drive = Jayne Henry.
Nearest the pin = Maggie McKee 133 cms.
GIG Helena Jennings 12 points.
Twos were returned by Teresa McVeigh @ 7 th and 13 th , Ellen Brady and Helen Forster @ 7 th and M Hodgett @ 9 th .
Birdies were recorded by Rita Mone, K Hetherington, M Hodgett, Helen Forster, Siobhan Donnelly and Corinna Oliver 3 @ 17 th , Moya Brady 3 @ 1 st and Colette McSorley 4 @ 12th.
Handicap cuts = J Donnelly 25-23, C McKinney 21-20 and T McVeigh 14-13.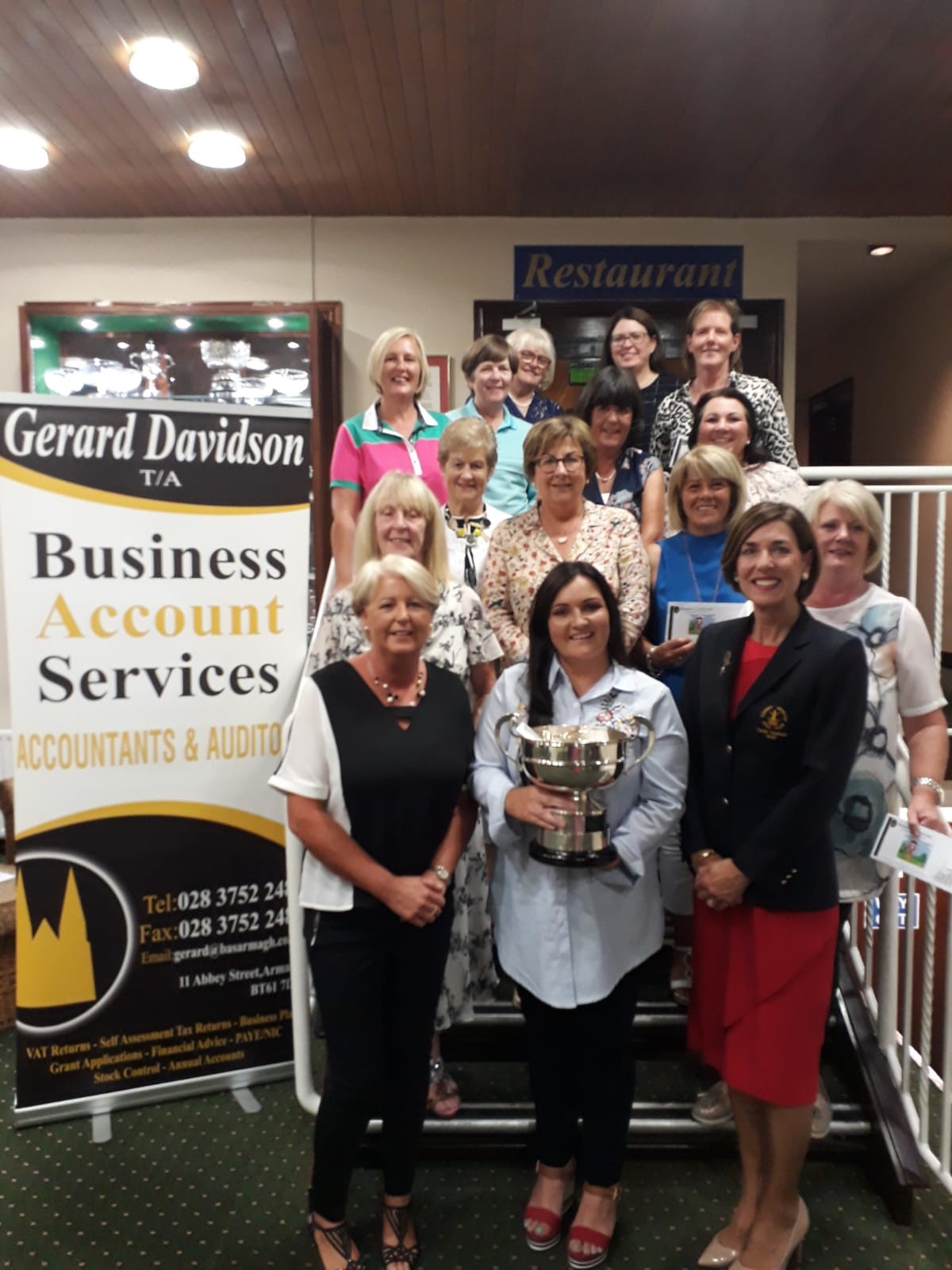 Lady Captain Elizabeth Mawhinney with Armadale Open Cup prizewinners