With all members possessing a handicap of higher than 12 eligible to compete, the Gray Cup matchplay singles is always a much anticipated and fiercely contested item on County Armagh Golf Club's fixture list.
Its open draw yields plenty of fascinating one-on-one matchups too and, in 2019, John Daglish prevailed from three such encounters to take deserved receipt of the coveted trophy.
On his journey to Gray Cup triumph, Daglish received an opening round bye before resisting the varyingly sturdy challenges of Nicky Currie, Jonathan Doherty and then, in the final showdown, Simon Arthurs.
The 21-handicapper will now have his name engraved on the prestigious silverware, where it will take its place alongside that of the 2018 victor, Philip Dowey.
Meanwhile, Gray Cup runner-up Simon Arthurs's enterprising run to the final saw him dispense with Derek McKeever, Kevin Boyd, and Keith Stewart before falling to Daglish at the last hurdle.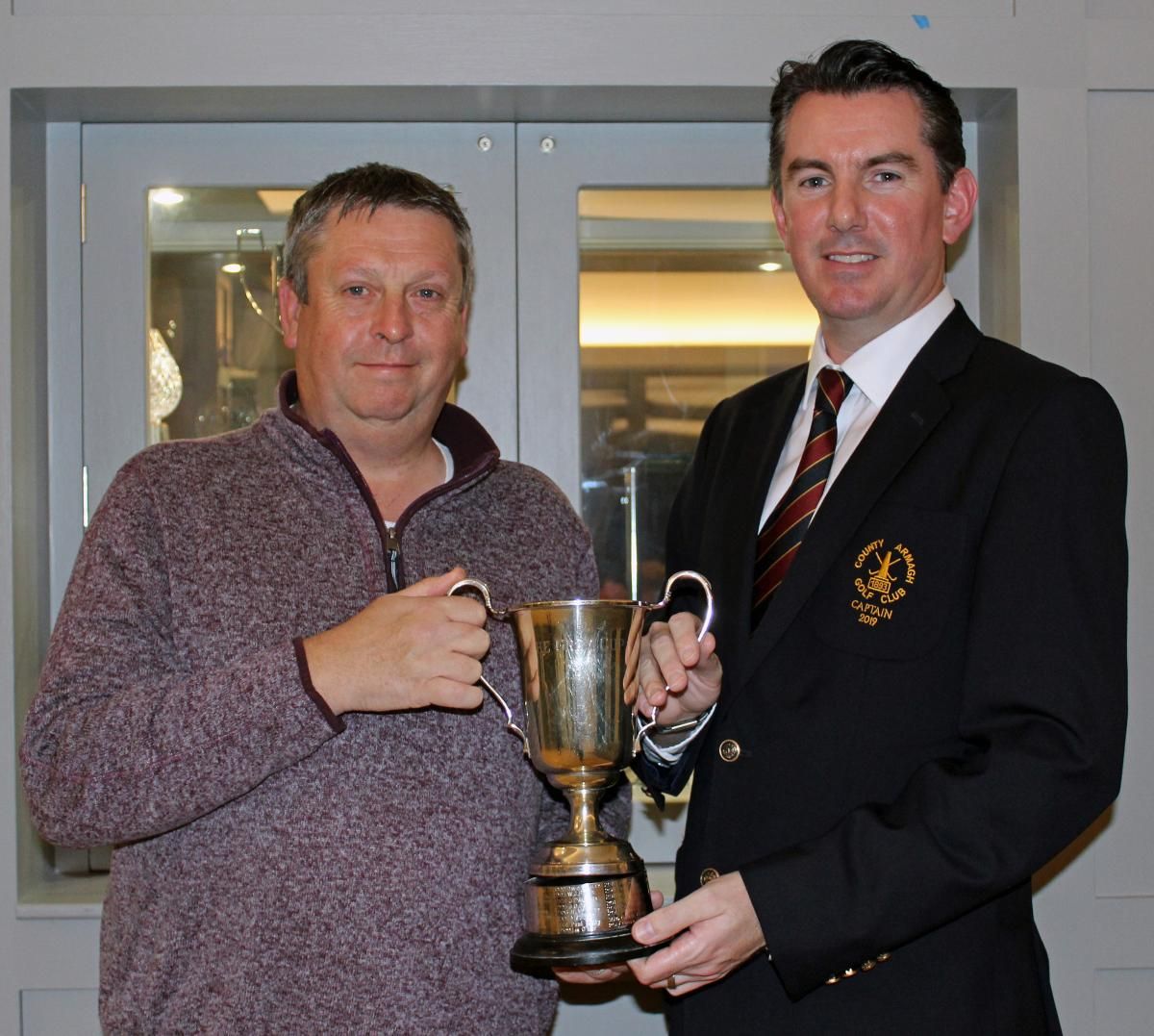 County Armagh Golf Club Captain, Kenny Edgar, awards the Gray Cup to 2019 champion, John Daglish.