Following on from Jerome Leer's victory in 2018, Brian McGuigan is the latest County Armagh Golf Club member to add his name to the list of Half-Century Cup champions.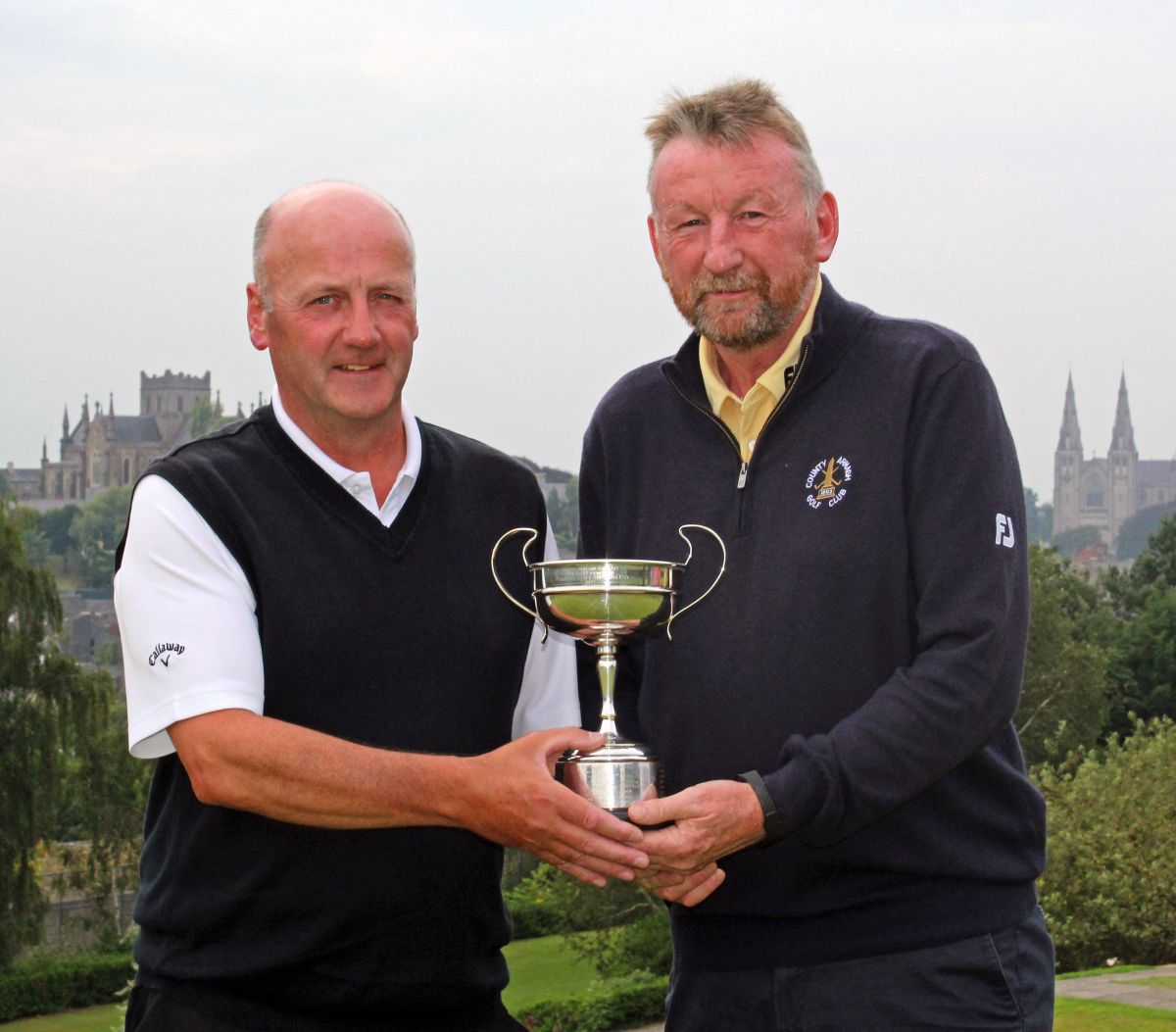 Brian McGuigan is presented with the Half-Century Cup by County Armagh Golf Club Vice-Captain, Declan McReynolds.
The annual tournament for players whose 50th birthday has been and gone was contested on 30 June, when McGuigan drew on his vast wealth of golfing experience to card an outstanding gross 74.
After a bogey at the opening hole, Brian effortlessly reeled off nine consecutive pars, a sequence that was halted only by the welcome bonus of a birdie at the 11th.
Four more pars were recorded on the closing stretch, and McGuigan's resultant 41-point total sealed a new handicap of eight as well as the Half-Century trophy.
Brian's closest challenger in the Sunday standings was John Lavery, who reached the turn in a respectable 39 hits before an even better back-nine display saw him return in just two over par.
Lavery birdied the 12th and registered five homeward pars on his way to a terrific overall tally of 39 points. That kept the runner-up a single point clear of third-placed Richard Stewart. The 2017 Club Captain sauntered to an early birdie on Lady Anne's Walk before racking up seven pars and eventually signing for an excellent 39 points.