With County Armagh Golf Club's Allen Cup once again generously supported by JR McMahon Menswear, Neil Linton turned in a debonair display to post a wonderful winning score of nett 65.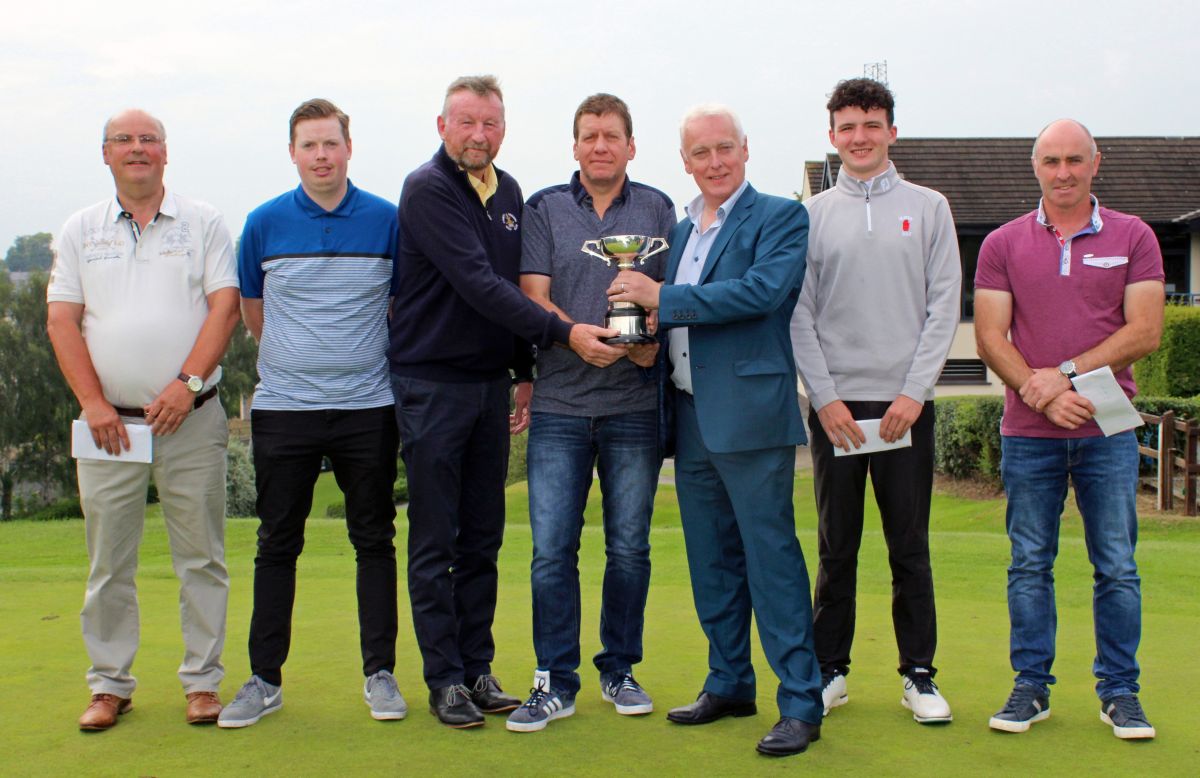 Neil Linton is presented with the Allen Cup by County Armagh Golf Club Vice-Captain, Declan McReynolds, and Brian Graham, from competition sponsors, JR McMahon Menswear. Also pictured are other prizewinners (L-R) Geoffrey McCartney, Shea Brady, Joe Rooney and Conor McGuigan.
On 8 June, Linton's round comprising one birdie, 15 pars and just two bogeys was tailor-made for success and left his competition rivals looking decidedly dowdy by comparison. The then six-handicapper's Saturday play was right on trend throughout, and his tilt at glory never looked in the slightest danger of coming apart at the seams.
Neil's sensational gross 71 was the perfect tournament fit, and he was a more than deserving successor to his namesake Neil Cromwell as the latest recipient of the historic CAGC silverware.
Just one shot inferior to the Killylea victor in the overall reckoning was Oliver Connell, who carded a marvellous nett 66. Birdies at the 5th and 11th helped Oliver to an overall runner-up placing and a satisfying 12-to-11 handicap clip.
Meanwhile, Shea Brady's response to an opening double bogey was emphatic, as he proceeded to negotiate the remaining 17 holes in level par. The competition convenor's resultant nett 67 hoisted him to the summit in category 1, where Joe Rooney's typically sublime gross 69 and nett 68 clinched second prize.
In category 2, Conor McGuigan and Kevin McElvanna seemed intent on mimicking each other's every Allen Cup move. Remarkably, both players followed up a birdie on the 1st with a double bogey on Lady Anne's Walk, before each eventually signed for terrific gross 80 and nett 67 totals. On a day when it was difficult to separate the pair, McElvanna ultimately pipped McGuigan to top spot on a back nine break of tie.
Finally, Brian Liddy registered four pars amid an excellent nett 69 that sealed the category 3 plaudits on a countback from Geoffrey McCartney, who performed equally impressively and claimed second spot.