On a wonderful day of sunshine Lady Captain Anne McDonald hosted her long awaited Lady Captain's Day on Saturday June 25th. Over 100 ladies joined her as they competed for an array of beautiful prizes and the magnificent Lady Captain's Day Cup. The weather proved to be perfect conditions for everyone to not only enjoy their game but to submit some fantastic scores. Mrs Lena Duffy was overjoyed to be announced the overall winner with a fabulous score of 43 points.
A lovely meal and a welcoming glass of wine was enjoyed by all the players as they finished their round. Lady Captain Anne welcomed family and Ladies Committee members for morning coffee, followed by golf for some and then a beautiful dinner in the new Parkland Restaurant in the Club.
The evening celebration brought together old and new friends with many of the Ladies returning to the Club House in support of their Lady Captain. In her address Lady Captain Anne expressed her sincere thanks to all those who had helped to prepare the course and Club House for her special day, including the Greens staff, Bar staff, Club Professional Will Carey and Caretaker Andrew. Anne thanked her committee for their continued help and support and paid particular thanks to the flower arrangers Mrs Bernie Rice, Mrs Gemma Rice and Mrs Sheila Stinson. Anne also thanked Mr Captain Declan Mc Reynolds and Mr President Tom Calvert and wished them every success for their celebrations later in the summer.
Anne also paid a very heartfelt thanks to the generosity of everyone towards her chosen charity, Armagh and Dungannon First Responders, who carry out such tremendous work in the local area.
The culmination of the evening was the announcement of the results, much anticipated and eagerly awaited. Although current restrictions curtailed this part of the evening the winners were well applauded and congratulated by everyone present.
The winner Mrs Lena Duffy proposed a vote of thanks to Lady Captain Anne, which was seconded by Mrs Ellen Brady who wished Anne every success for the rest of her year. Anne was then presented with a Bouquet of Flowers as a token of thanks from the Lady Members.
The Full list of Results are as follows.
1st Place Lena Duffy 43 point
2nd place Jill McKenna 40 points
3rd Place Donna Carolan39 points
4th Place Alexandra Mawhinney 38 points
CAT A Siobhan Donnelly 38 points
CAT B Valerie Gordon 38 points
CAT C Gemma Rice 36 points
CAT D Gladys Villiers 37 points
Past Lady Captain prize was won by June Humphries with 36 points
Committee Prize went to Maggie McKee with 36 points
Front 9 Bernie McBride 20 points beating Denise Murphy on Countback
Back 9 Barbara Gartland 19 points beating Mary Black and Anne Kinsella on countback
9 Hole Competition
1st Place Kathleen Oliver with 24 points
2nd place Tish Burke 21 points
Beginners competition
Shernette Mullan 20 points
Putting Competition
Elizabeth Mawhinney 33 points
Mens Prize
Ian Beaddie 21 points beating Mr President Tom Calvert on countback
Junior Girl (18 Holes) Rebecca Rafferty Junior girl 9 hole Lucy Diffin
Senior Boy Archie Johnston Junior boy Conall O`Hanlon
Lady captain guests
Mens 9 hole
Pat Hughes
Ladies kathleen Fox
Twos
Aideen Canavan 2 @ 3rd Donna Carolan 2 @ 3rd Shelia Hughes 2 @ 11th Anne Kinsella 2 @ 13th
Birdies
Lilly McMullan 3 @ 17th, June Humphries 4 @ 8th, Cait McKinney 3 @ 15th, Jill McKenna 3 @ 1st and 4 @ 12th, Paula McCrory 4 @ 12th, Anne Mone 3 @ 15th, MaryBlack3 @ 18th
Congratulations to all the prize winners. Grateful thanks the ladies branch committee for their help throughout the year to make the day so memorable.
Thank you also for the support from Mr Captain Declan Mc Reynolds, Mr President Tom Calvert, the council members, plus the staff of County Armagh Golf Club and anyone who helped in any way to organise the day.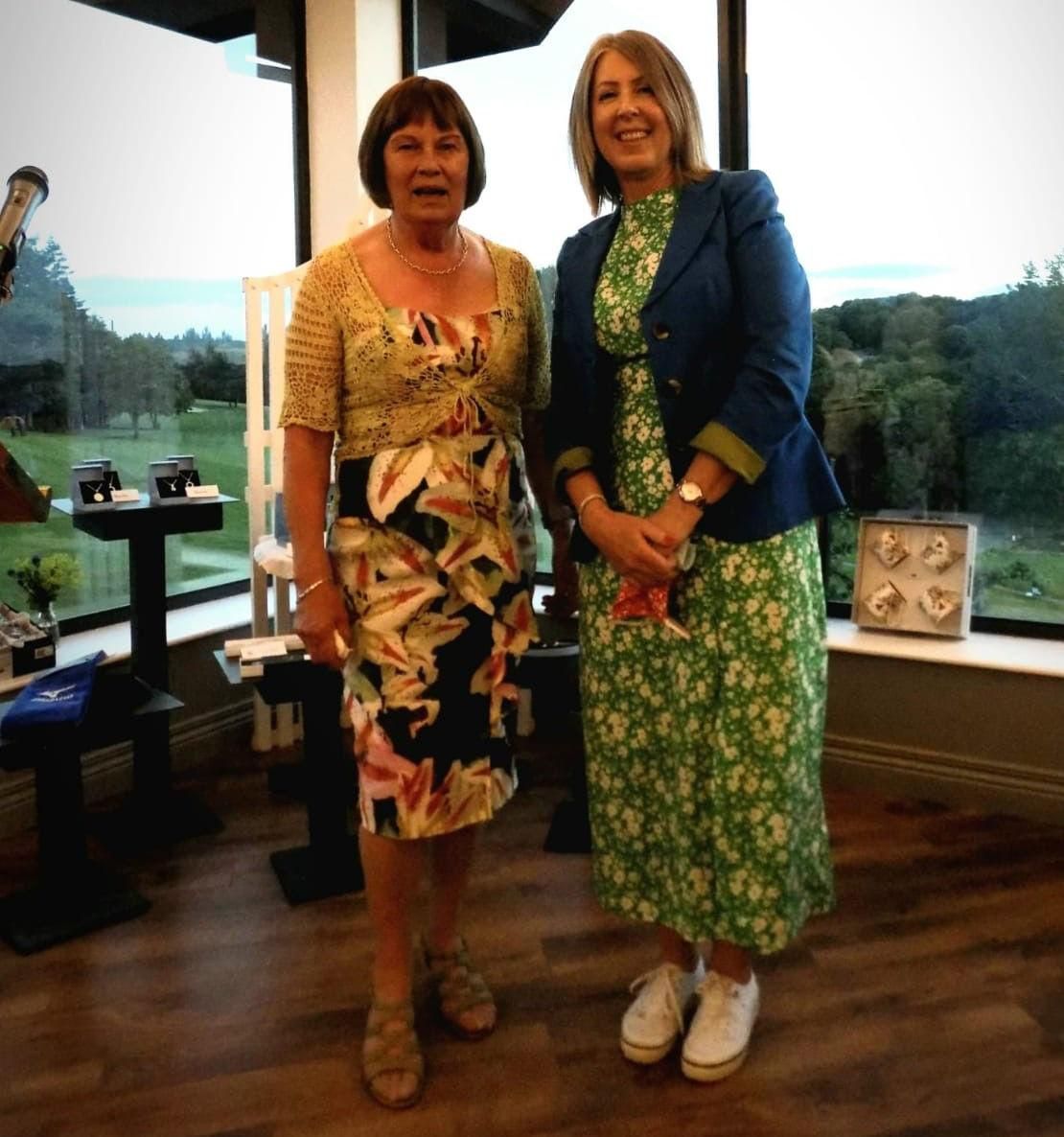 Overall winner Lena Duffy with a fantastic 43 points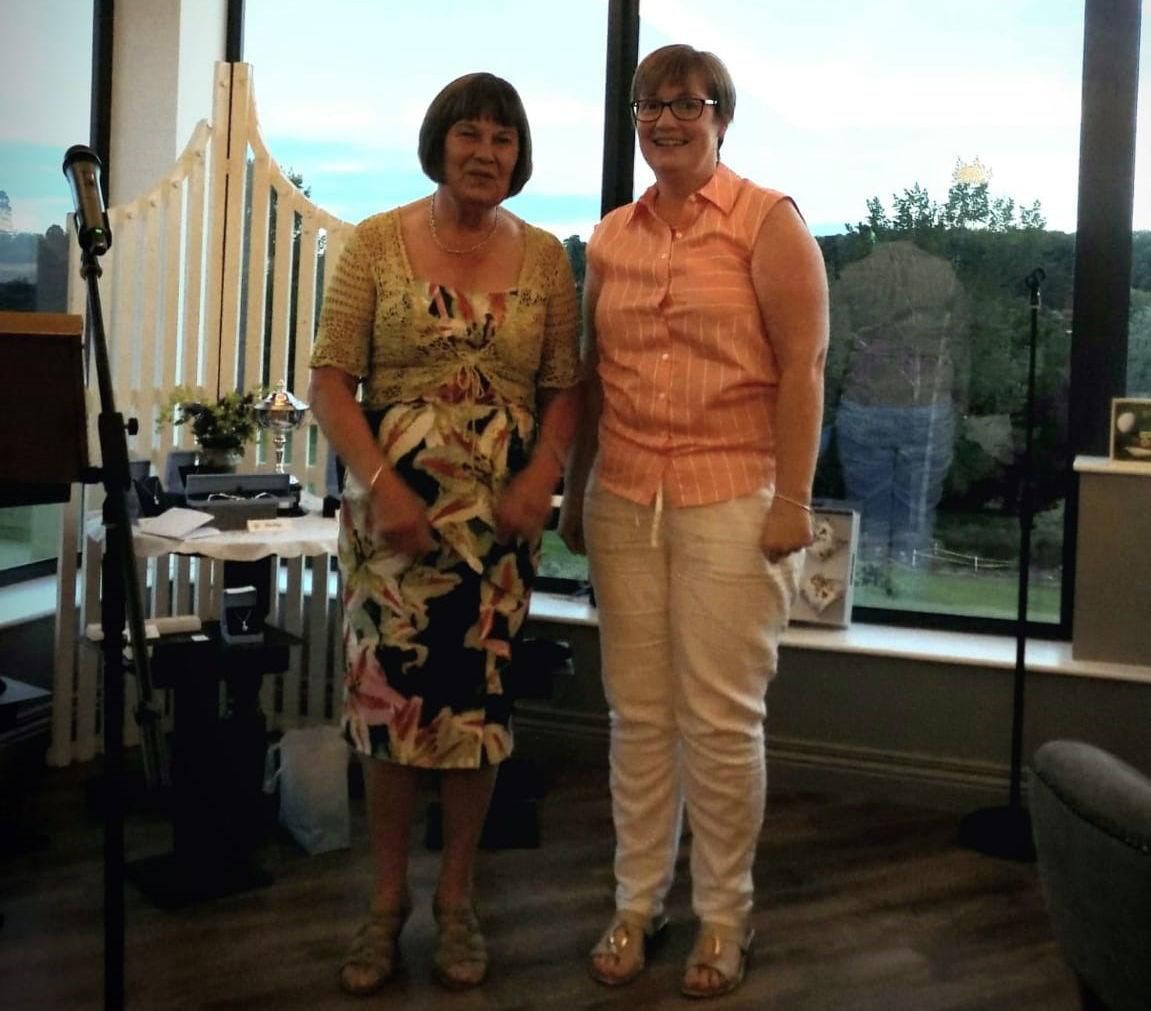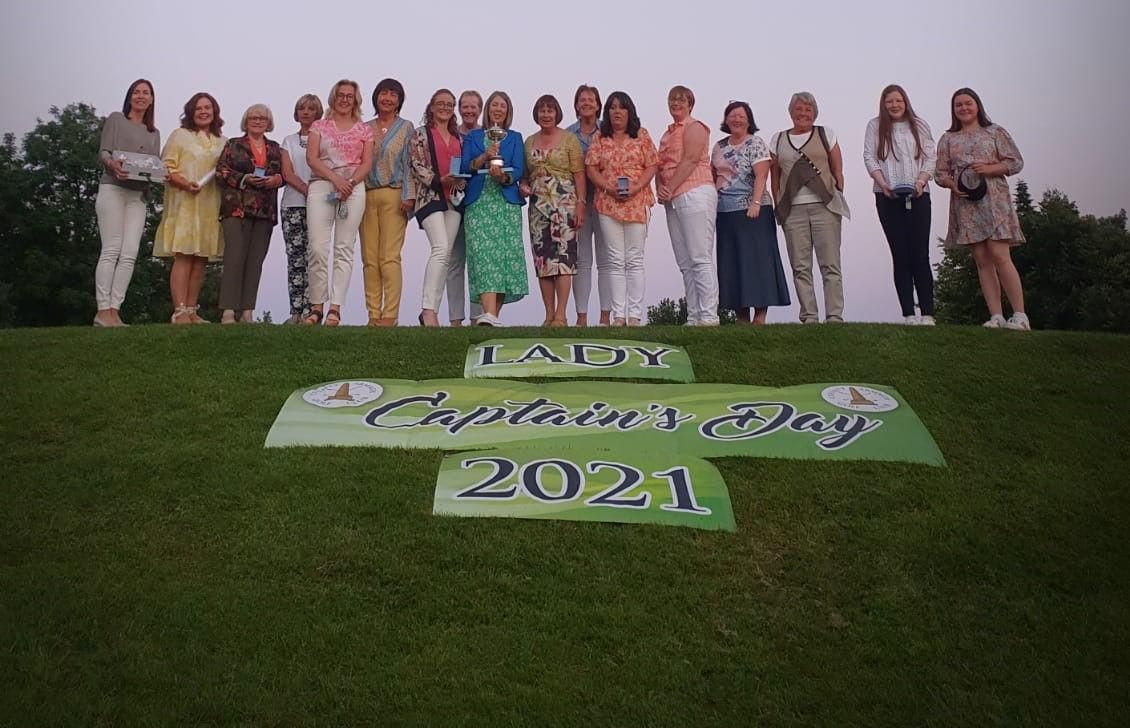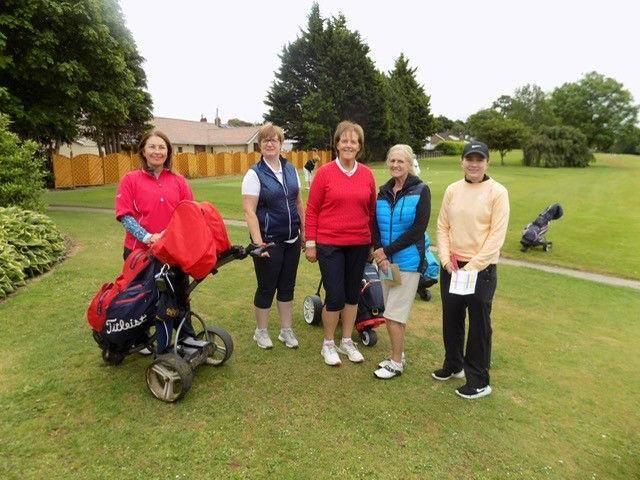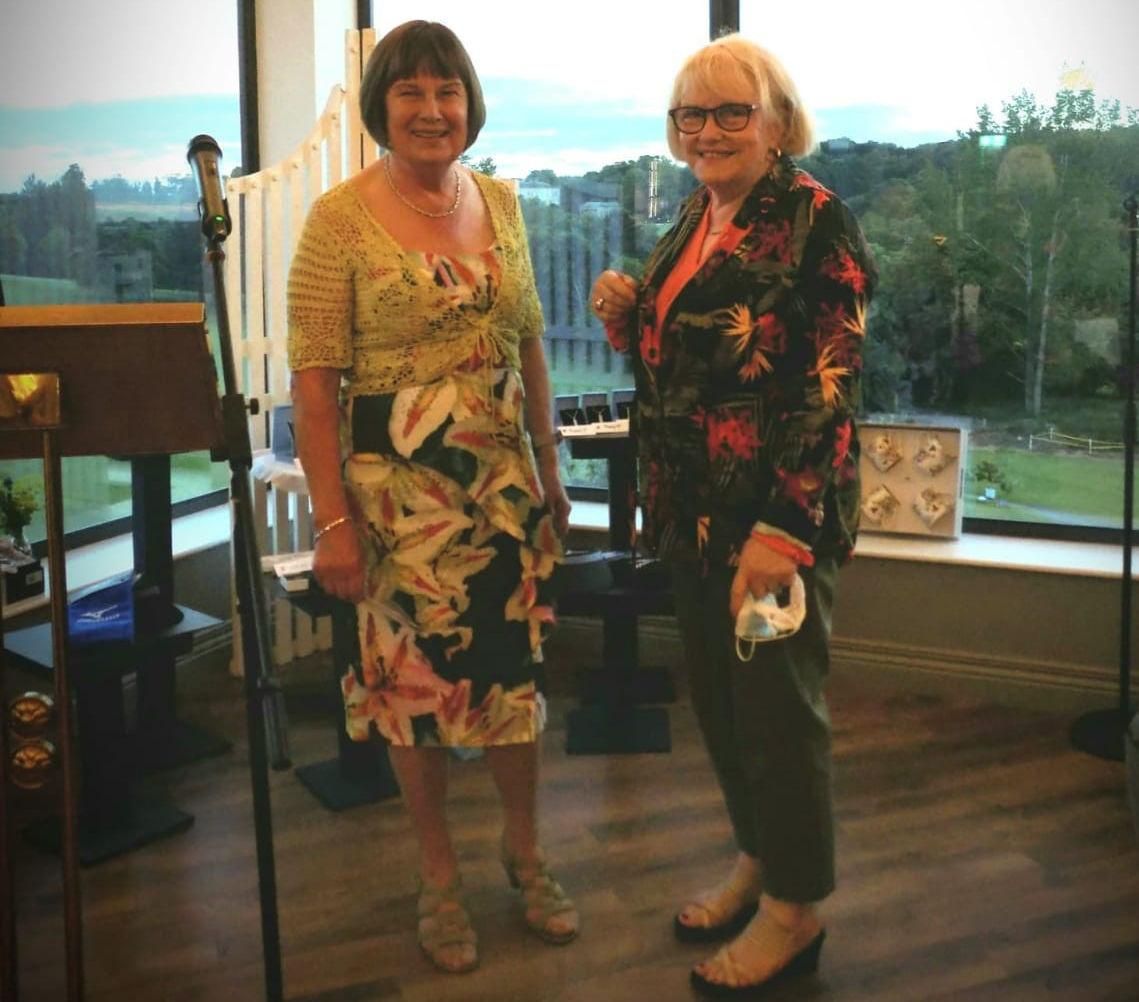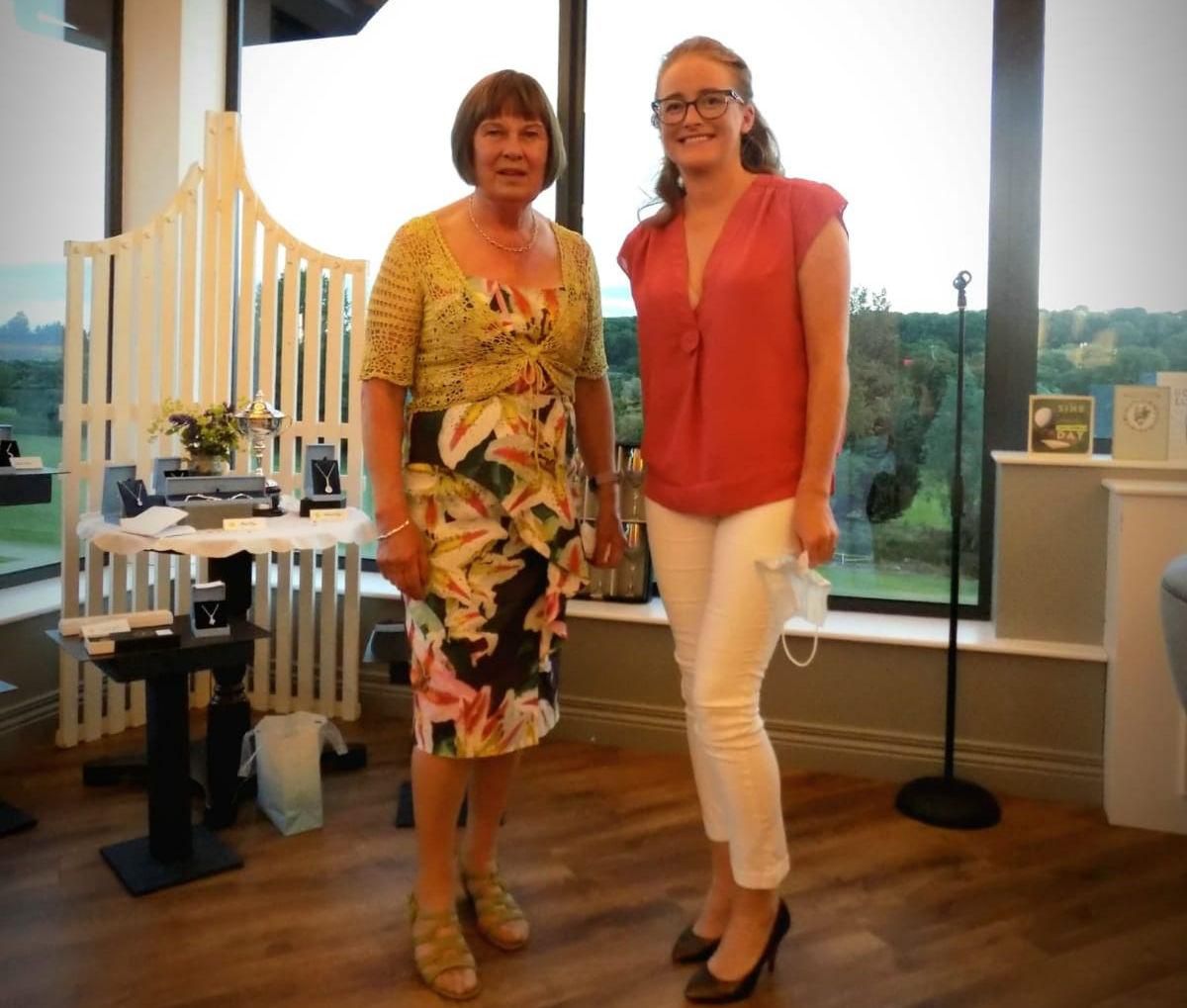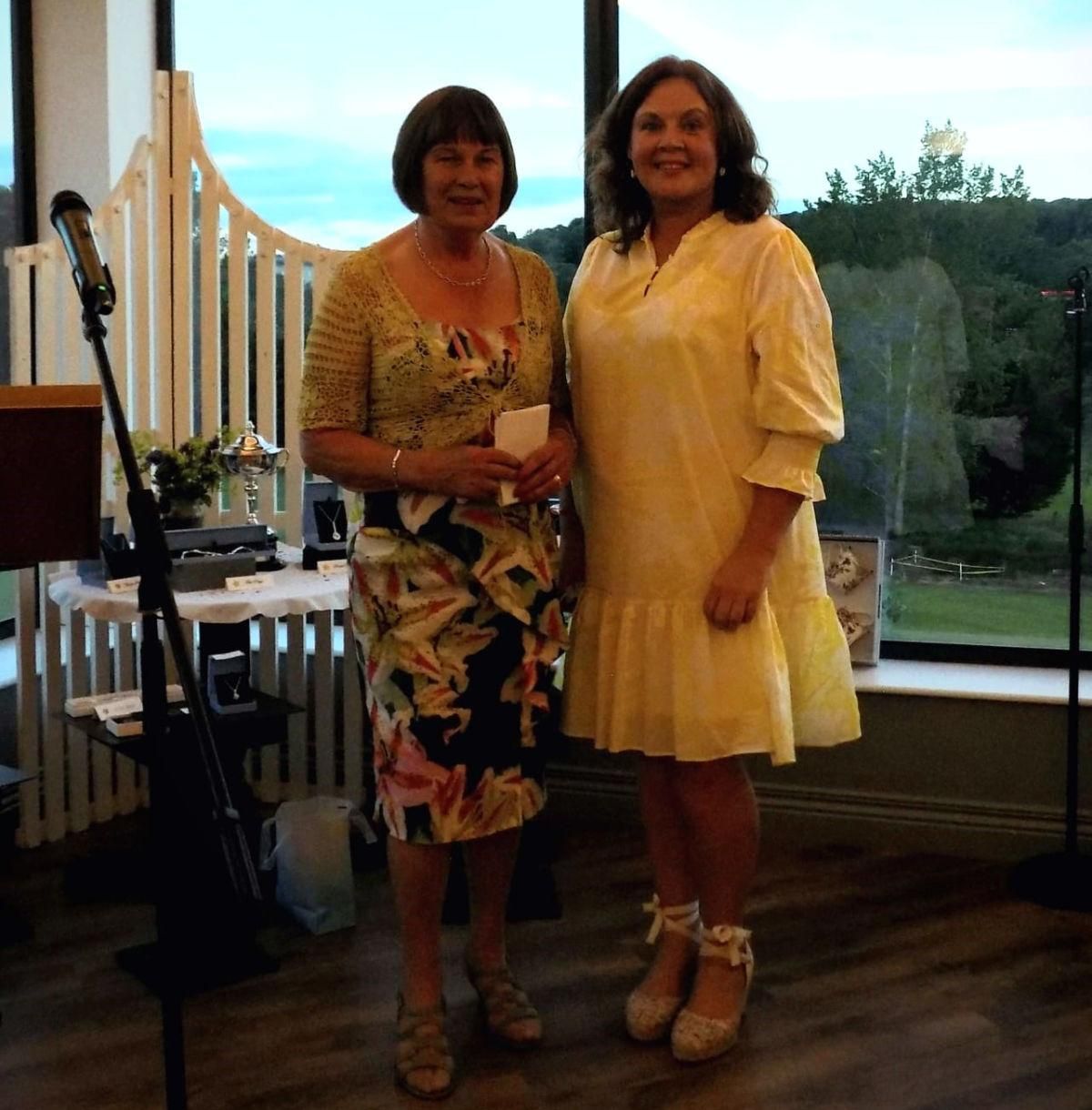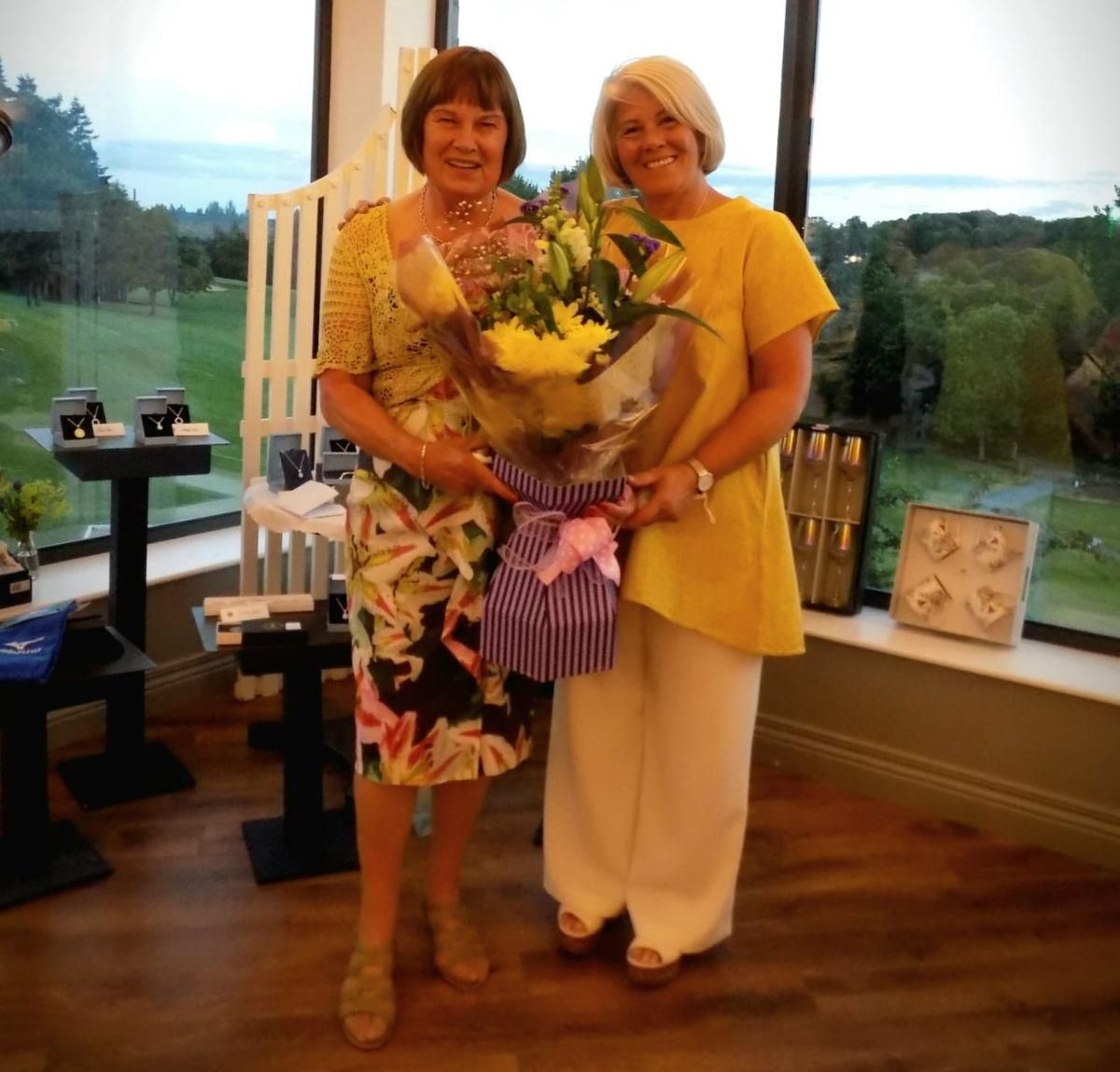 Ellen Brady presents Lady Captain Anne with a bouquet of flowers and seconded the vote of thanks tendered by Lena Duffy