Friday 8th April saw the return of our ever popular Masters Par 3 competition again kindly sponsored by Paul McKeown of Iron Design.
The blustery conditions somewhat akin to the challenge faced at Augusta led to a stern examination of short game skills. Allied to that course convenor Davy Baird had set up a testing course to produce two worthy winners.
In the men's section Andy Conn kick started his round with a 2 and thereafter scored consistently to return a splendid score of 27 pipping past captain Declan McReynolds on the back 3.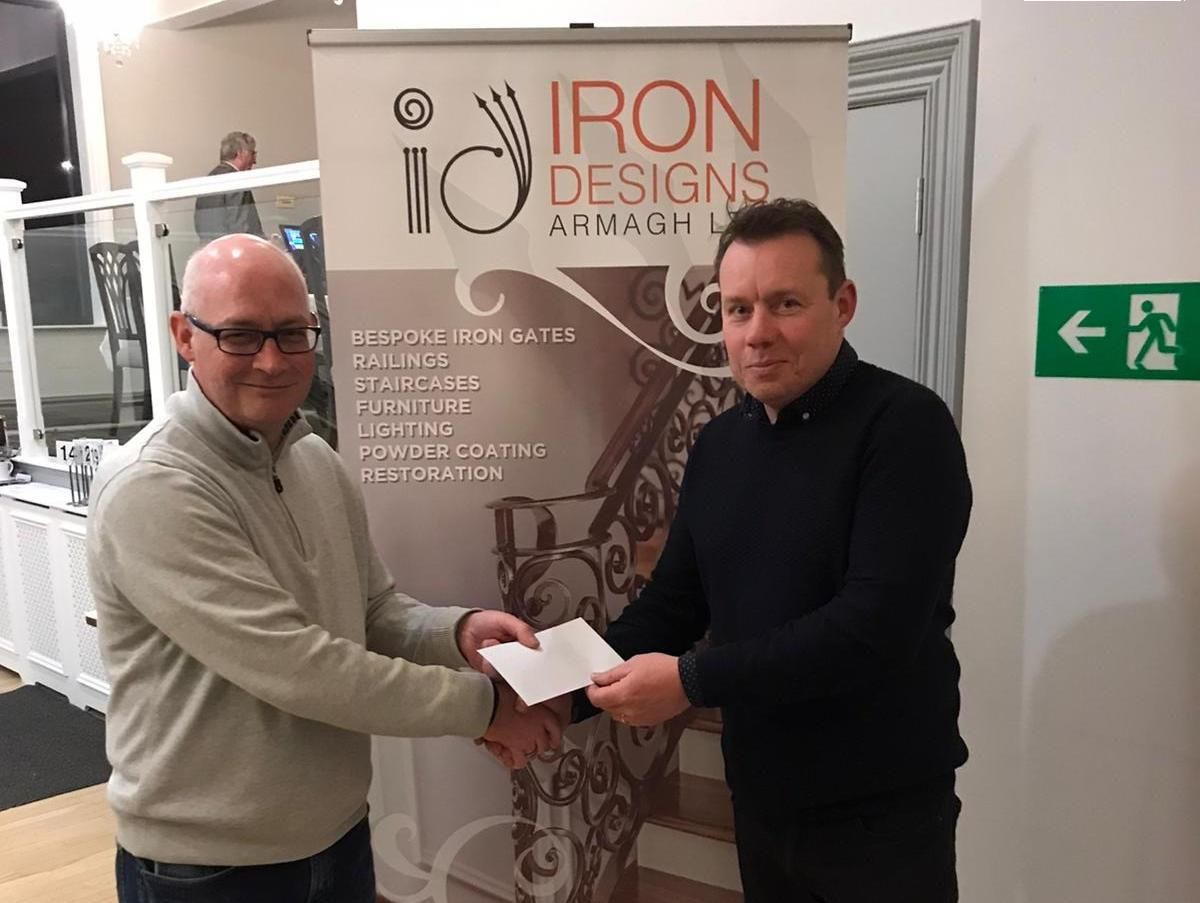 In the ladies section winner Theresa Campbell opened with a 3 and added 2 further 3s as she scored steadily to post a fine score of 31.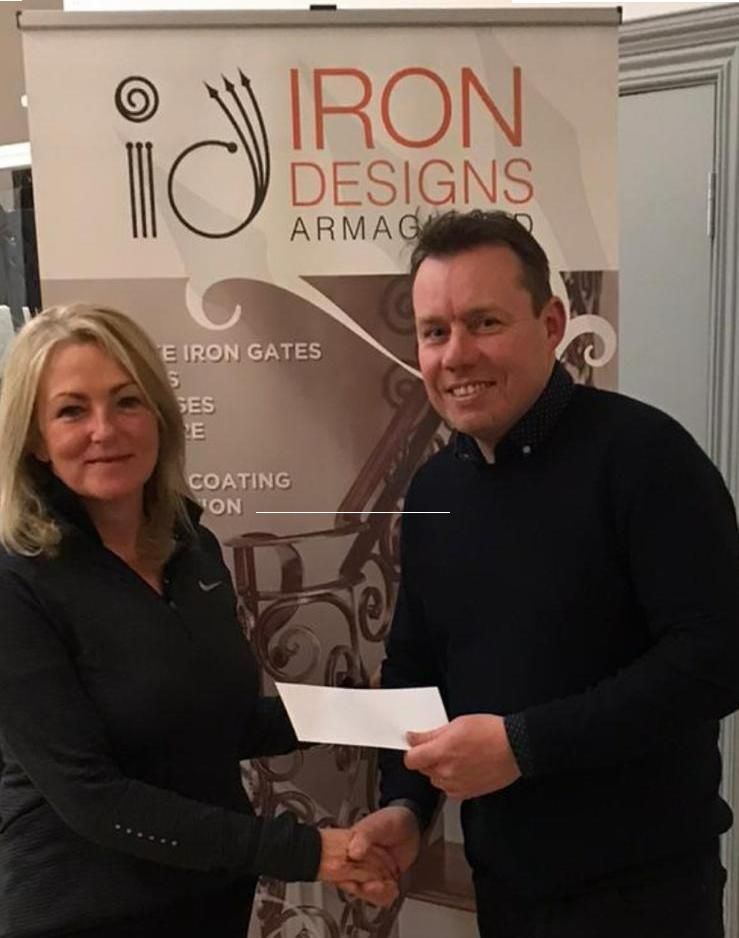 The players then enjoyed a bite to eat and a refreshing beverage in the clubhouse where competition sponsor Paul McKeown presented the prizes.