DENIS and Sheila Hughes were inaugural winners of the Iggy Mallon Memorial Trophy at County Armagh Golf Club.
The new silver cup was presented to the club by Honorary Secretary Paddy Burns, Colm McElroy and Danny Maxwell who, along with Iggy, made up a four-ball which had played together for more than a decade until his sad passing last year.
Joined by sons Chris and Matthew, Iggy's wife, Mrs Kathleen Mallon, presented the trophy to Denis and Sheila Hughes in front of a packed clubhouse.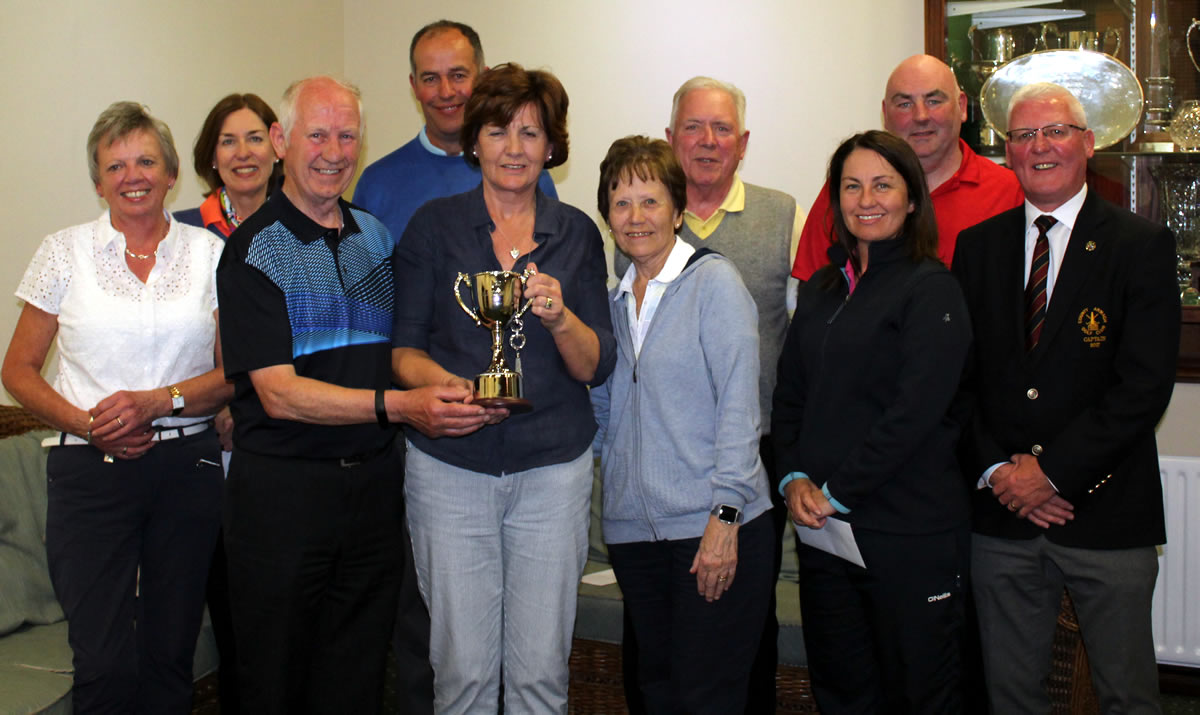 Mrs Kathleen Mallon presents the Iggy Mallon Memorial Trophy to inaugural winners Denis and Sheila Hughes. Included also is County Armagh Golf Club Captain Richard Stewart (right) along with runner up prize winners in the Mixed Greensomes competition.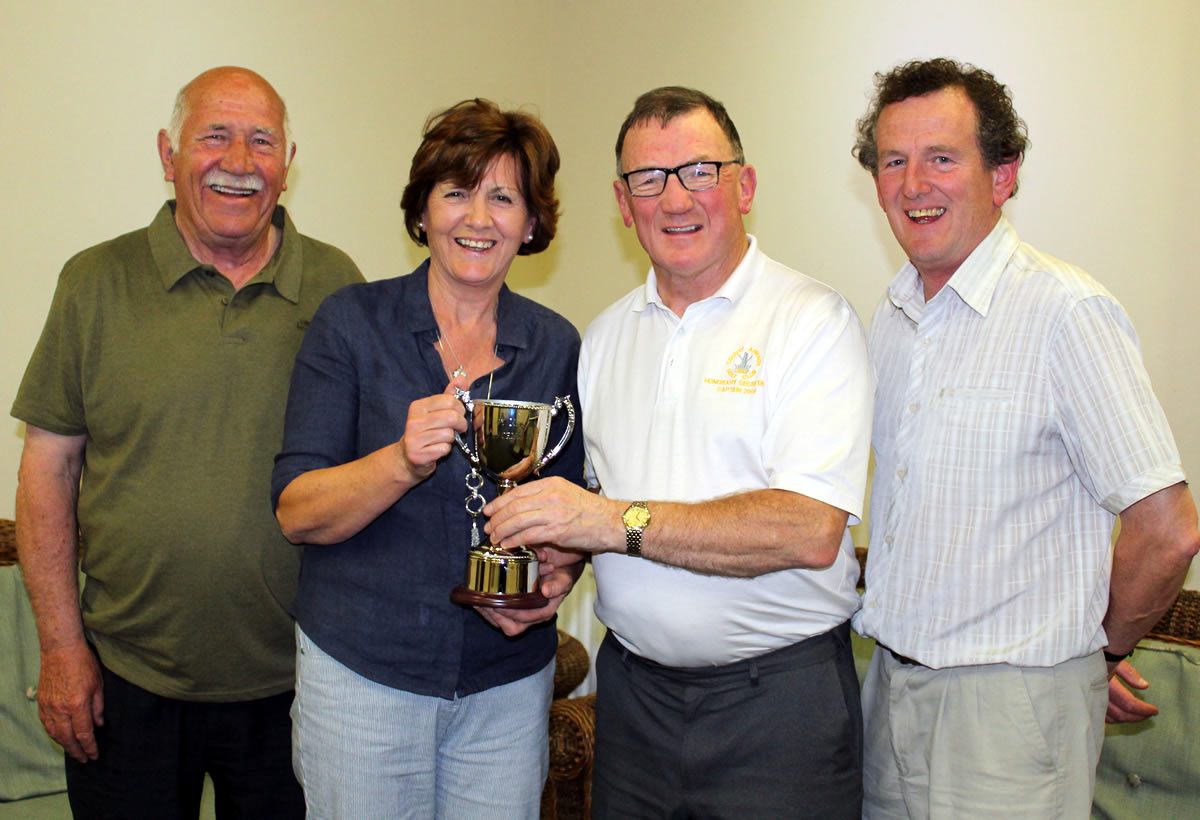 County Armagh Golf Club Honorary Secretary Paddy Burns, Danny Maxwell and Colm McElroy present Mrs Kathleen Mallon with the new Iggy Mallon Memorial trophy which has been donated to the club by the trio in memory of their fourball playing partner.
They were deserved winners of the Mixed Greensomes competition which will now become annual event in the County Armagh Golf club calendar.
Club Captain Richard Stewart said: "This is a fitting tribute from three friends who enjoyed the 'big fella's' company for years – both on and off the course.
"Iggy Mallon was a true gentleman, a big character about the club and sadly missed by family and friends alike.
"He enjoyed not only the various men's competitions every week-end, but also the mixed competitions which he played with his wife Kathleen, and I am delighted to say this will now become part of our calendar of competition events."
The complete list of winners in the Iggy Mallon Memorial Trophy:
Denis and Sheila Hughes (nett 62);
Andy Steed and Elizabeth Mawhinney (nett 64);
Marty Oliver and Sheila Stinson (nett 65, winning on the back nine).
Gross: Jerome Leer and Mary Black (76 Gross).