As County Armagh Golf Club's dedicated competitions convenor, Shea Brady spends many hours holed up in the scorers' hut collating results from the many and varied CAGC tournaments.
His task will have been a good deal more pleasurable than usual on the evening of 9 June, when a hopeful shuffle through the scorecards revealed that Shea himself had emerged top of the pile.
The big five-handicapper two-over-par 72 was class, and the accruing nett 67 nudged him a shot clear of the chasing pack.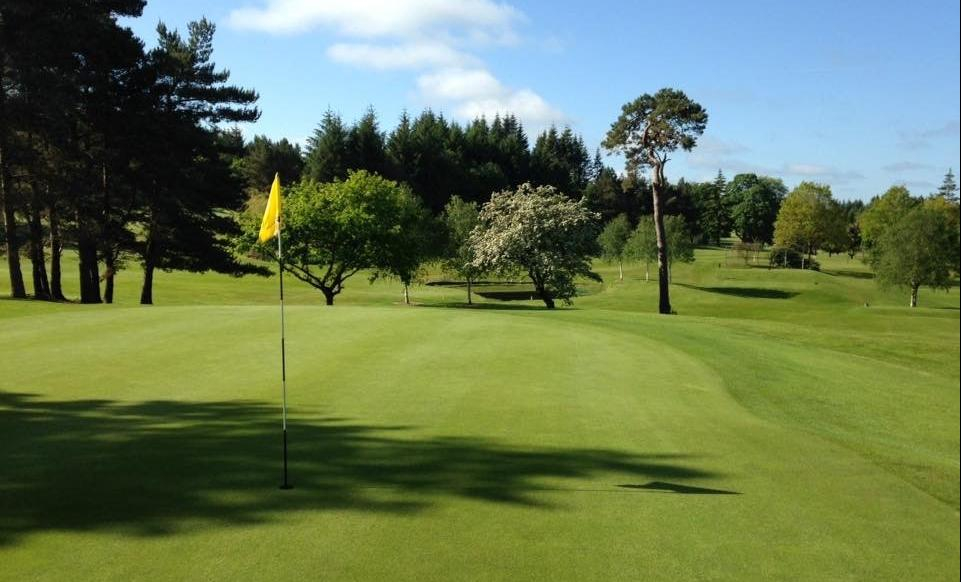 Brady's bunch of pars numbered a dozen, while lucrative both the 9th and 11th were even more useful. A homeward nine containing just 36 hits is also worthy of note, and Shea was a deserving Sunday victor.
The challenging field was headed by overall runner-up Brian Loney, whose nett 68 means he now has the satisfaction of playing off single figures. Loney's assured gross 78 featured three birdies and twice as many pars, and only double bogeys at Shambles and Beresford prevented him from reaching the leaderboard summit.
Kieran Grimley's hat-trick of birdies at the 3rd, 6th and 12th catapulted him to the phenomenal position of level par with five holes remaining. Ultimately, the 10-handicapper's ambitions were limited to category 1 success due to a wobbly finish that saw eight shots frittered after Rokeby Green. However, this was a mightily impressive display for long periods, and punters could do worse than back Grimley for Captain's Day glory.
Shea Smyth secured second prize among the 0-12 cohort with an eventful nett 68. The ebullient three-handicapper was seemingly possessed by a less capable golfing spirit for an early spell in which he dropped five strokes in three holes. Happily though, Smyth returned to his old self and banished those demons brilliantly with five birdies that put him nicely back on track.
Meanwhile, this Sunday Stroke was very much a game of two halves for Stephen Monaghan, whose marvellous outward total of 36 blows was succeeded by a back nine comprising quite a few more than that. But it's an 18-hole sport, and Monaghan's nett 69 was a sound showing that clinched the category 2 honours on a break of tie from Kevin Ward.
The initial exchanges yielded Ward's most impressive efforts too, as he reached the turn in a mere 37 hits before tailing off slightly on the homeward straight.
A birdie at the opening hole hinted that an enjoyable round may well ensue for Tomas McElmeel, and so it proved. The 20-handicapper landed another birdie out at Ballyheridan and later signed for a solid nett 69 that was the best outcome achieved in category 3.
In the silver medal slot here was Jarlath Hagan, who followed up his previous weekend's Lonsdale Cup antics with a more prosaic, yet still gratifying nett 70, that ensured familiar involvement in the prize reckoning.
Turning to subsequent midweek action, James Currie's 40-point offering secured triumph in the Open Stableford on Wednesday 12 June. The talented Tynan lefty's consummate gross 71 included birdies at the 7th, 8th, 12th and 14th.
The same day witnessed Eamon Connolly register a fruitful haul of five pars and a final tally of 39 points that prevailed in the over-50s section.
The Senior Open a week later was a memorable one for Tom Donnelly, who plundered a tremendous 42 points to earn both a Wednesday win and a rewarding handicap clip.
Finally, 19 June also produced a superb performance by Kevin Smyth. He was comfortably the best among the not-yet-50s by virtue of a 44-point masterclass that slashes his handicap from 19 to 16.