County Armagh Golf Club was a hive of activity on 11 May as 197 golfers swarmed to the course to contest the Bumblebee Cup, which was once again kindly supported by the nearby Victoria Bar.
And the bee's knees in this stroke tournament was Rory Smyth, who had every reason to wax lyrical about a wonderful nett 65 that clinched him the Saturday silverware.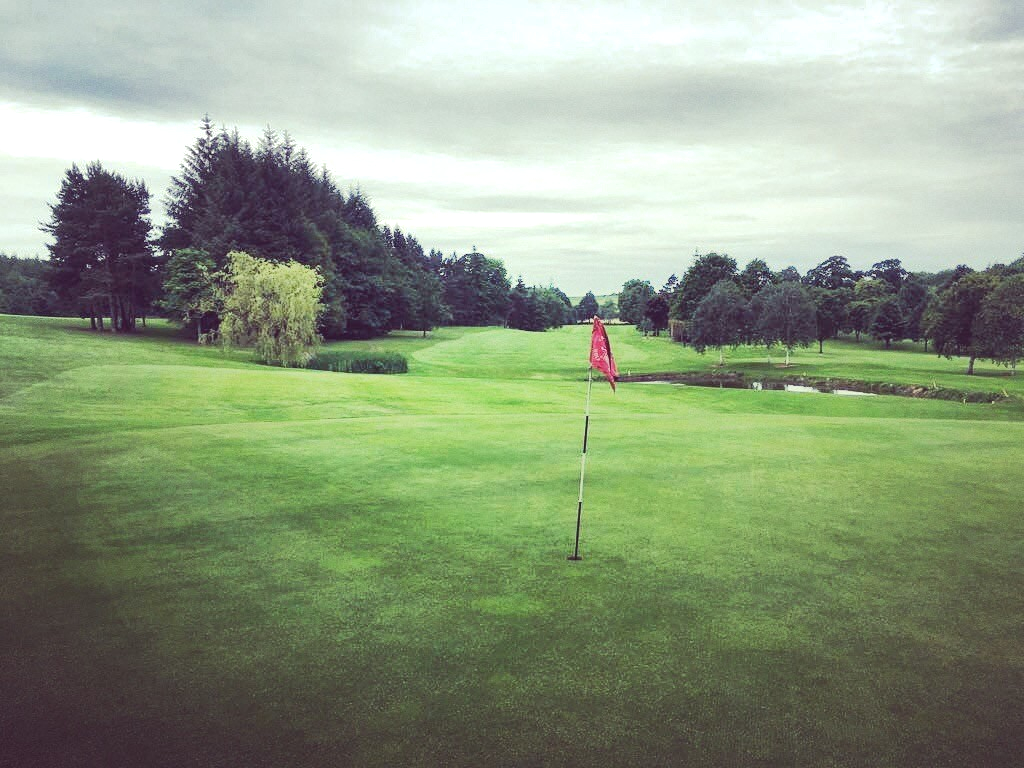 Smyth's mood may have been a tad waspish after an opening double bogey, but the then 16-handicapper was buzzing by the time a birdie at the 9th completed a front-nine recovery that saw him reach the turn in just 40 hits.
Another birdie at the 12th will have been honey-sweet and, thankfully, there was to be no nasty sting in the tail as, from that point, Rory coasted back to the clubhouse with a par and five hassle-avoiding bogeys. As reward for his sterling efforts, the Keady player has been presented with a two-shot handicap reduction as well as the Bumblebee trophy.
Meanwhile, a sensational three-under-par front nine helped John Maguire to a nett 66 and the day's runner-up prize. The on-song two-handicapper reeled off a hat-trick of birdies at the 6th, 7th and 8th and added to that tally with two more at the 12th and 18th. Maguire's formidable gross 68 was well worthy of such a lofty leaderboard position.
Much like the overall competition victor, Conal Hamill's outing also really sparked into life with a two up on the 9th, and three consecutive pars would follow immediately thereafter. The Square Wheeler then negotiated the homeward nine in just 39 shots, registering another birdie at Sequoias, and eventually posted a nett 68 that claimed the category 1 honours.
Second in the 0-12 handicap bracket was Nathan Grimley, whose terrific gross 74 featured birdies at the 2nd, 10th and 11th and yielded a nett 68 that was bettered by Hamill only on a break of tie.
The category 2 plaudits were taken by Paul Rice, who sealed a podium finish with an accomplished nett 67 that contained seven pars and clipped his handicap to 15. Paul's closest challenger was Brendan Beagan, who carded a nett 68. Brendan recorded the same haul of seven pars and similarly sealed a 16-to-15 handicap snip.
Finally, Gerry Cullen took care of business in category 3 through a largely trouble-free round that included four pars and cut his handicap by a shot. Cullen's nett 68 defeated on a tie-breaker Aidan McGee, whose best play came on a solid outward trek comprising three pars and half a dozen bogeys.