CAGC's most historic (and arguably most prestigious) piece of silverware will be contested ‪ on Saturday 1 June in a stroke event once again kindly sponsored by Armagh City Hotel.

The storied Lonsdale Cup's inaugural recipient was H.J. Daly in 1896 and – just 122 years later! – Ed Hughes was the deserving champion in 2018.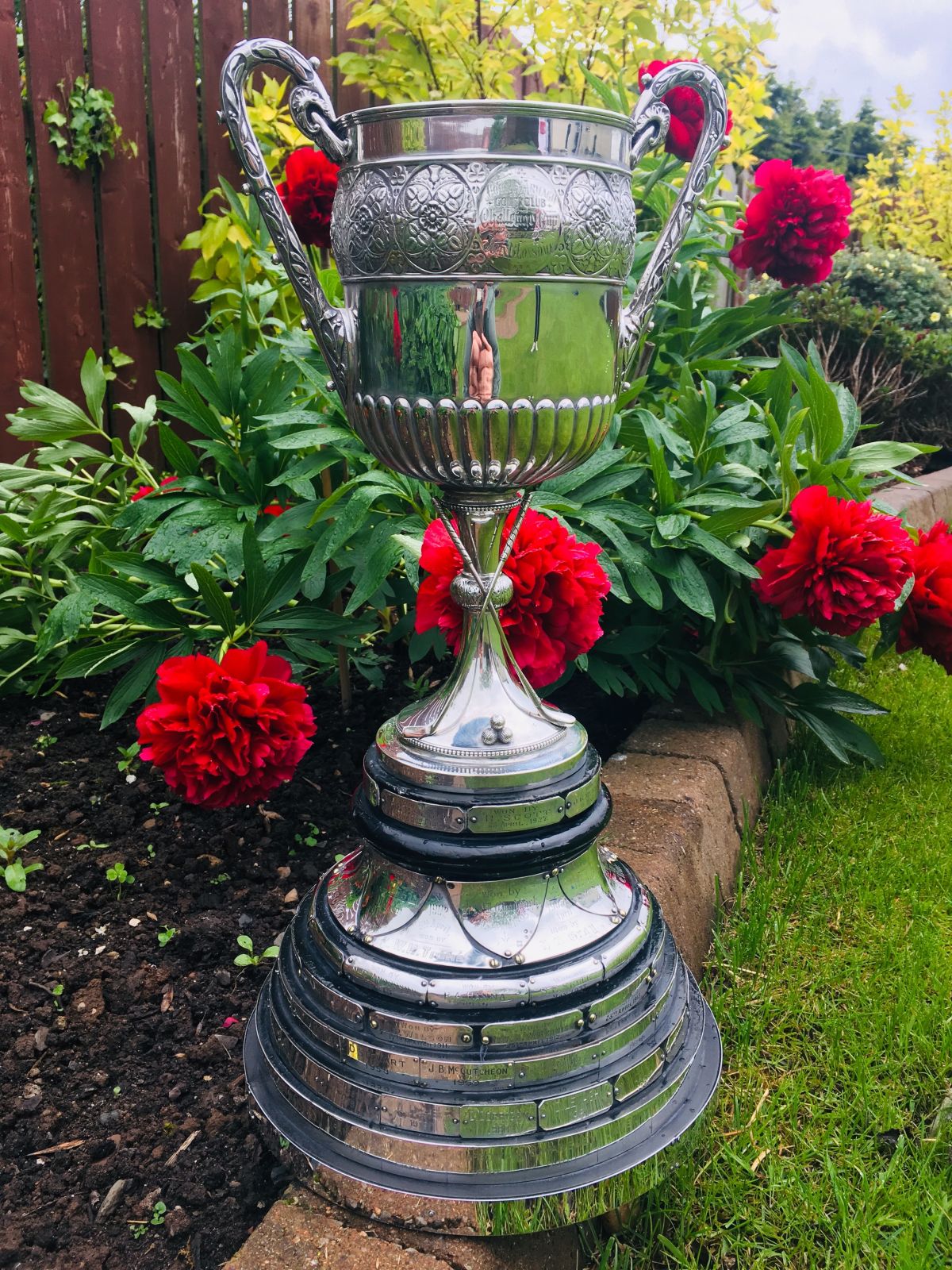 Who will be next to join the illustrious group (see below) to have their name etched on the famous old trophy?
Good luck to all … enjoy yourselves!

PS Does anyone know who won the Lonsdale in 2009?!

2018 E. Hughes
2017 J. Maguire
2016 P. Darragh
2015 J. Hewitt
2014 M. Daly
2013 B. Grimley
2012 N. Daly
2011 P. Hegarty
2010 J. McKeever
2009
2008 C. Mackle
2007 L. McCann
2006 M. Hannon
2005 G. Magwood
2004 G. Gillespie
2003 M. Daly
2002 J. McCreesh
2001 J. McKenna
2000 C. McAneney
1999 K. McGowan
1998 I. Bowler
1997 C. McAneney
1996 C. Shannon
1995 Daniel McAneney
1994 N. Campbell
1993 P. Wilson
1992 M. Daly
1991 D. Marjoram
1990 T. Teahan
1989 M. Wasson
1988 D. Marjoram
1987 E. McCann
1986 C. Hughes
1985 P. Wasson
1984 J. Gribben
1983 S. Wilson
1982 I. Dawson
1981 D. Lenagh
1980 C. Corrigan
1979 A. Hughes
1978 D. Cassidy
1977 D. Cassidy
1976 G. Hayes
1975 O. McCreesh
1974 I. Dawson
1973 D.S. Johnston
1972 H.D. Somerville
1971 G. Furlong
1970 D.S. Johnston
1969 M.C. Steenson
1968 T. Davies
1967 H.B.F. Smith
1966 M.C. Steenson
1965 D. Stewart
1964 S. McRoberts
1963 Dr R.J. O'Reilly
1962 C.S. Fitzgerald
1961 S. McRoberts
1960 S. McRoberts
1959 J.B. McCutcheon
1958 D. Stewart
1957 P.G. McKenna
1956 A. Best
1955 C.J. Robson
1954 P. Fitzgerald
1953 P.G. Toner
1952 M. Simpson
1951 S.G. Greenaway
1950 Rev. D.P. Morgan
1949 G.R. Lacy
1948 N.R. Anderson
1947 E.L. Troughton
——————————
1932 N.T. Dickson
1931 C.E.R Hirsch
1930 P.J. Forde
1929 J.G. McKenna
1928 J.G. McKenna
1927 R. Scott
1926 G.E.E. Scott
1925 H.S. Jervois
1924 S.L.F. Killingley
1923 A.C. Moore
1922 J.H. Morris
1921 H. Chapman
1920 J. Sloane
1919 T.A. Wilson
——————————
1914 H.J. Chippendale
1913 H.S. Moore
1912 Rev. H.W.R. Rennison
1911 J.P. Wilson
1910 W.S. Collen
1909 R.W.S. Maltby
1908 V.H. Scott
1907 H. Hirsch
1906 J.W. Smith
1905 G.N. Smith
1904 H. G. Reade
1903 J.A. Gray
1902 W.H. Tighe
1901 J.A. Peel
1900 Rev. J.H. Kelly
1899 J. Smith
1898 J.P. Parke
1897 C.W. Greer
1896 H.J. Daly