The Bumblebee Cup was presented to CAGC in 1982 to mark the opening of our clubhouse by its architect Ian Donaldson.
On Saturday, just shy of 200 contenders will try to claim the historic trophy for themselves in a tournament once again kindly sponsored by the Victoria Bar.
Best of luck to everyone in their efforts to do so! Who will be next to join the elite band of former Bumblebee Cup victors listed below?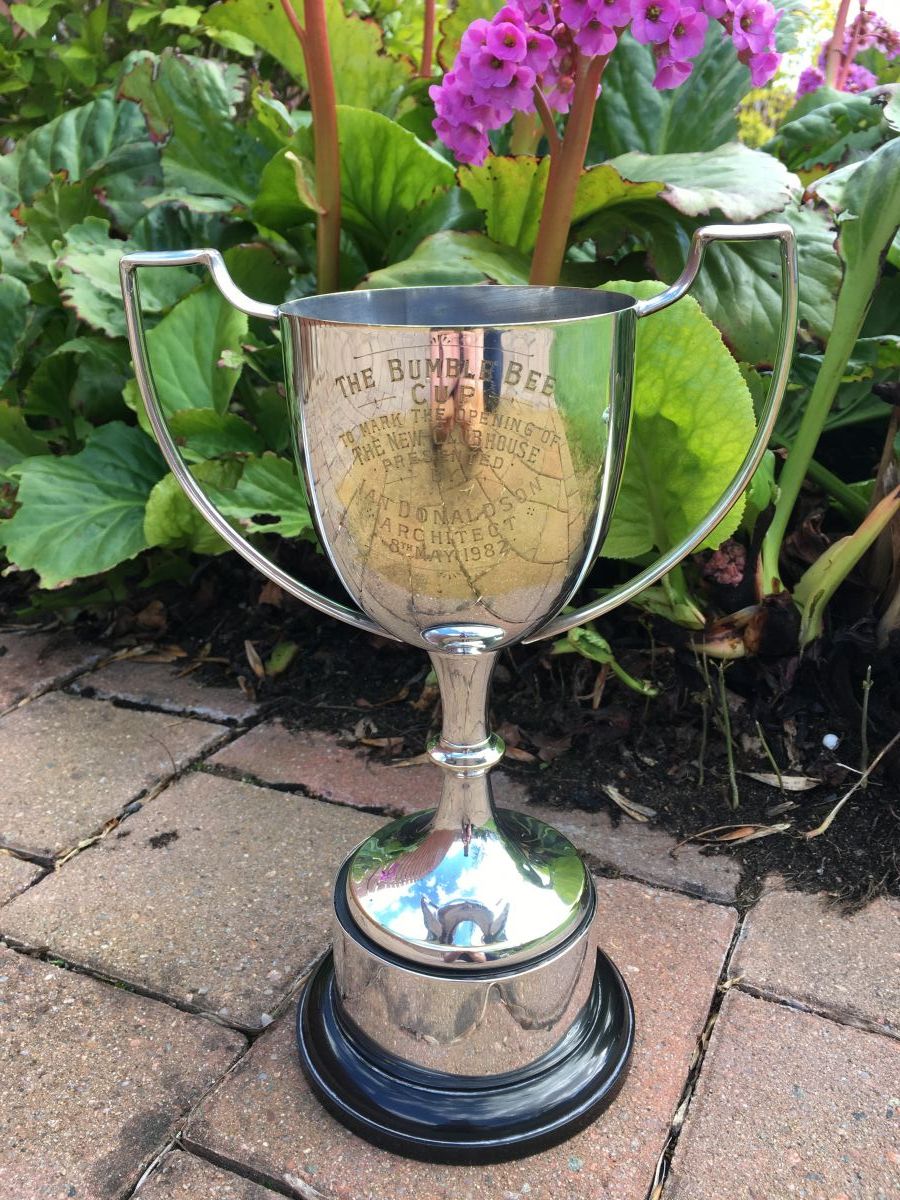 PS As we aim to compile a complete (as possible) record of all our competition winners over the years and, in turn, ensure that our trophy-engraving is kept up to date, we may need your help. If you can help to fill in the blanks on the Bumblebee Cup or any other CAGC silverware, please email Rónan O'Reilly at This email address is being protected from spambots. You need JavaScript enabled to view it.
2019 ????
2018 P.F. Donnelly
2017 C. Lester
2016 A. Steed
2015 P.A. Kelly
2014 N. Linton
2013 D. McKeever
2012 D. Hughes
2011 F. Curley
2010 C. Doyle
2009
2008
2007 C. Hamill
2006 P. Burns
2005 J. Lavery
2004 P.F. Donnelly
2003 J. McMillen
2002
2001
2000
1999
1998
1997
1996
1995
1994
1993 P. McQuaid
1992 P. Daly
1991 M. Grant
1990 P. Hamill
1989 J. Kinsella
1988 P. Brannigan
1987 A.K. McGowan
1986 C. Hamill
1985 R. McKeen
1984 P. McKenna
1983 G.E. Sands
1982 C. Hamill