The opening two Sunday qualifiers of County Armagh Golf Club's 2019 season witnessed fine victories for Nathan Grimley and Gavin McElmeel respectively.
Both stableford events were contested in chilly but mercifully dry conditions, and on a course that is a credit to all those involved in its preparation.
On 28 April, Nathan's marvellous gross 73 yielded 40 points and rendered him uncatchable at the summit of the overall standings. Timely birdies at the 6th and 14th punctuated a terrific tally of 11 pars, as Nathan earned a seven-to-six handicap snip in addition to his Sunday pre-eminence.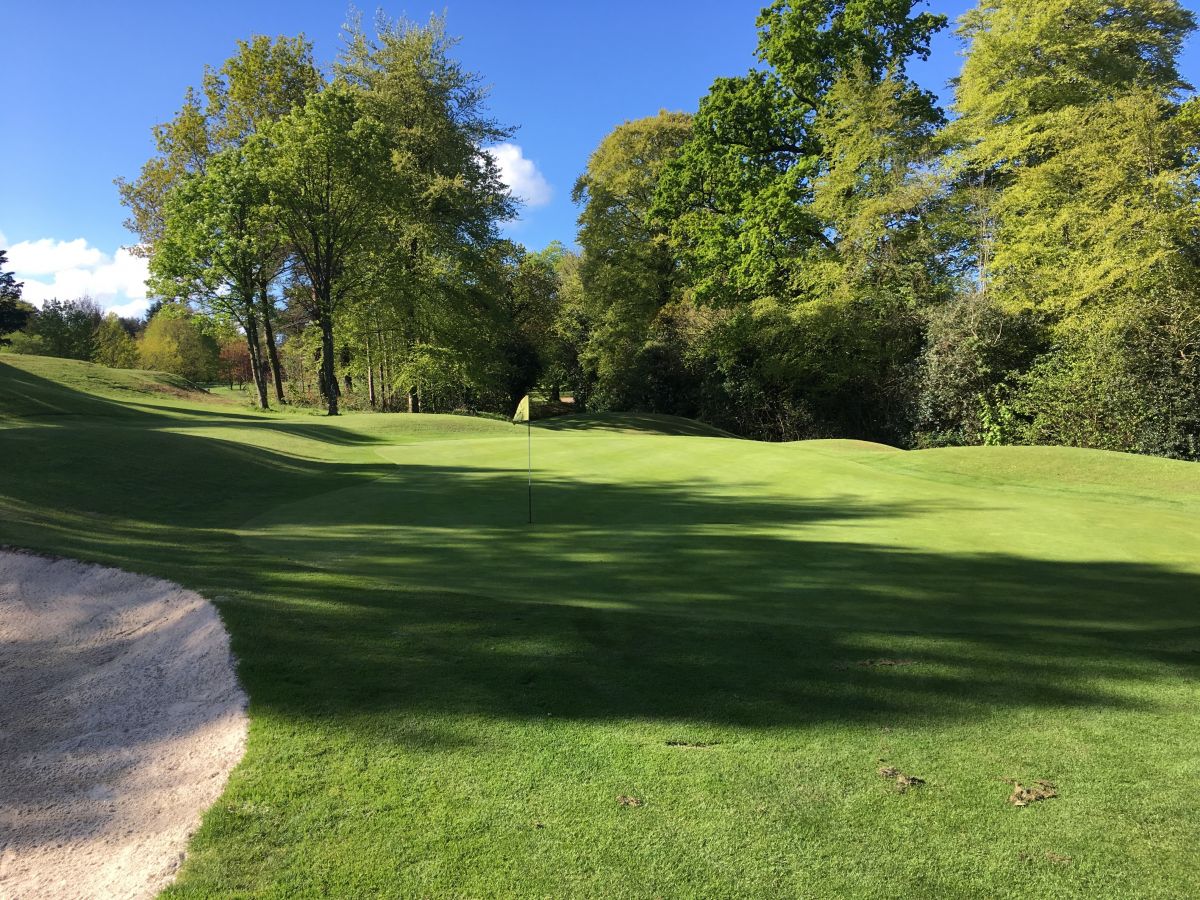 The ever-consistent Paul McCurry was Grimley's closest challenger, and he missed out on the top prize only on a break of tie. A treble bogey at the 5th and a double at the 13th were ultimately costly blots on McCurry's competition copybook but, elsewhere, he was superb: the 10-handicapper was just one-over-par for the other 16 holes.
A birdie at the 1st immediately ignited a Shane O'Hagan outing that eventually concluded with a tremendous gross 75, 39 points and the category 1 plaudits.
Just one point shy of Shane and runner-up in this handicap bracket was Noel Murtagh, who negotiated the front nine in a phenomenal 32 strokes before faltering slightly on the homeward journey.
A birdie at the 17th was the late highlight of an excellent 82-shot offering from Kieran McClelland that handed him 39 points and the category 2 honours.
Meanwhile, birdies at the 15th and 18th were crucial features of the handicap-equalling 36-point scorecard with which Gavin McElmeel clinched second position in category 2.
Philip Devlin plundered a nap-hand of pars, and his assured 38-point performance was the best in category 3. Henry Lyttle also registered five pars, and his solid 34 points were sufficient for the runner-up award behind Philip.
There was even better scoring a week later on 5 May, when Gavin McElmeel's wonderful 42-point total deservedly prevailed in that weekend's Sunday Stableford. McElmeel's triumph was built largely on a brilliant four-over-par back nine, and he'll tee it up as a 16-handicapper next time out.
Indeed, Gavin's strong second half proved decisive, as it was required to edge Brian Digby into second spot on a back-nine tie-breaker. Brian's impressive 42-point haul was boosted by a run of five consecutive pars either side of the turn, and he's had his handicap clipped to 15 as a result of this showing.
Lee Stewart, whose majestic gross 71 sealed Hirsch Cup glory 24 hours earlier – the details of which will follow in an upcoming report – repeated the feat with another consummate one-over-par knock here. The now five-handicapper helped himself to 40 points and a category 1 win to cap his memorable two days' golfing.
Another Killylea man who has started 2019 in formidable fashion is Christopher Lester. The April Medal holder recorded 11 pars and, among the 0-12 handicappers, his 38-point return was bettered only by his Charlemont Cup partner, Lee.
Kevin Ward's birdie at the 11th was buffered on either side by pars at the 10th, 12th and 13th, a fruitful sequence that enabled the new 15-handicapper to land 38 points and the category 2 crown.
As sure as night follows day, Ian Ritchie will feature among the prizewinners in this embryonic campaign. In-form Ritchie's latest accolade came through a characteristically no-nonsense 38 points that made him the category 2 runner-up.
Finally, pars at the 2nd, 6th, 12th, 15th and 18th provided the backbone of Francis Smyth's brilliant 39-point round. Francis was top dog in category 3, where Peter McParland's steady 37-point effort was next in the pecking order.