Benign weather, excellent course conditions and the enthusiasm of County Armagh Golf Club's Ladies, all combined to allow extension of the playing season, and associated social activities, beyond the scheduled closure on the 4th October.
Following the completion of the 14 and 9 hole competitions on the 11th October, members Bernie and Gemma Rice gave a masterclass on Autumn flower arranging. Those present were greatly impressed by the skills on display, not to mention the entertaining delivery, and were further impressed when the arrays were distributed after a free raffle.
On Thursday, 18th, again following the 14 and 9 hole prizegivings, Lorna Berry gave an interesting talk on skin care and make up using Tropic products. Although none of County Armagh's Ladies required skin care advice or attention, all attendees enjoyed the presentation greatly.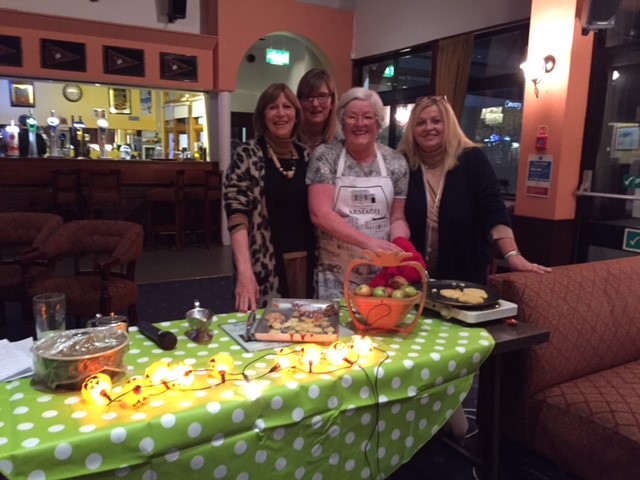 Mrs Ita Devenney with some of her Halloween recipes.
Thursday 25th saw popular member, Mrs Ita Devenney, give a cookery demonstration of Celtic Halloween recipes which she shared with a very appreciative audience who attended the prizegiving for the day's competitions.
To the astonishment and delight of members, the season moved into November with further 14 and 9 hole competitions. After the prizegiving on the 1st the Assistant Professional, Lee Campbell's mother, Rosaleen, presented a fashion show with Lady Members, Gail Steed, Alexandra Mawhinney and Sarah George modelling clothes from Grasp Boutique in Warrenpoint.
Finally, on Thursday 8th, Lady Captain Elizabeth closed the season with an informative talk on the proposed changes to the Rules of Golf which are to be introduced on the 1st January.
Winners of the various competitions have been notified and results published on the Club's website.
While a long and entertaining season has come to an end, further events over the festive season are planned and members will be notified via usual channels.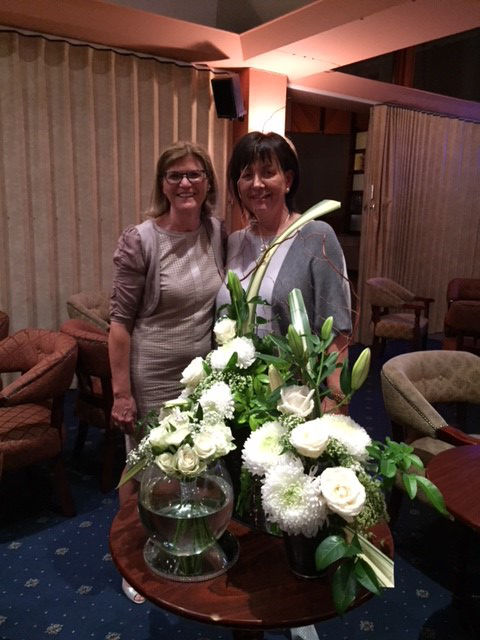 Mrs Bernie Rice and Mrs Gemma Rice with some of their floral creations.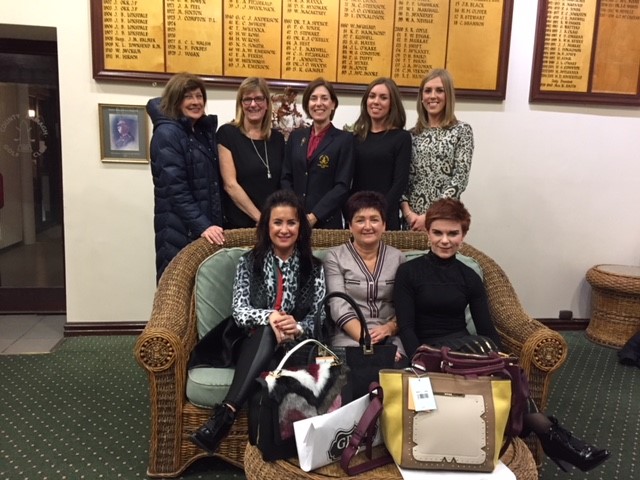 Lady Captain Elizabeth Mawhinney with Mrs Rosaleen Campbell of Grasp Boutique along with assistants and models.