The weather and conditions were perfect for the ladies who competed in the annual Daisy Ferguson Greensomes on Thursday 24 May 2018. Once again the competition was very generously sponsored by Wright's Interiors, Russell Street, Armagh.
During prize-giving, the Lady Captain thanked Wright's Interiors for their continued support and encouraged the ladies to support them and indeed all sponsors.
In first place were Phil Rice and Eileen Fitzsimmons with 43 points. Siobhan Donnelly and Lynne Brown took second place with 39 points and Pauline Valley and Moya Brady secured third with 38 points.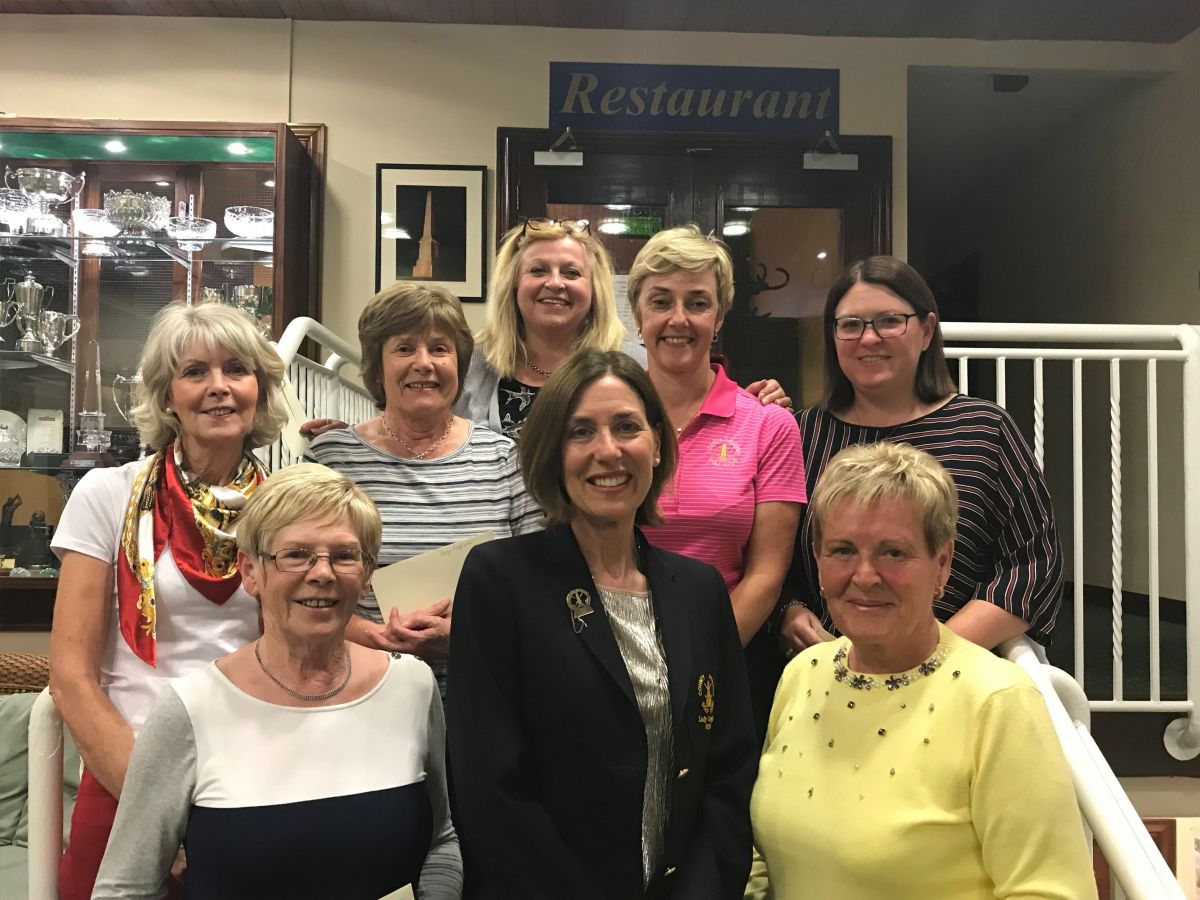 Front - Eileen Fitzsimmons; Lady Captain, Elizabeth Mawhinney and Phil Rice
Back - Moyà Brady; Pauline Vallely; Karen Edgar; Siobhan Donnelly and Lynne Brown
Karen Edgar was the winner of the 9-hole competition with 15 points.
Best wishes were extended to Phil and Eileen who will represent the Club in the finals of the competition to be held at Royal County Down on 6 August 2018.
Birdies were recorded by Phil Rice and Eileen Fitzsimmons at the 17 th ; Gina Morris and Denise Murphy at the 16 th ; Brigid McEneaney and Bernie Gribben at the 9 th ; Audrey Kellett and Helen McLaughlin at the 3 rd ; and Anne Attwell and Patricia Hughes at the 7 th .
Marie McGreevy won the weekly Time for Nine competition with 22 points as a result of which she received a two-shot handicap cut. Sarah George secured second place with 19 points, beating Jennifer King on the countback.