On Thursday 8 th March the Ladies Branch held their first competition of the golfing season under dry sunny conditions in the am and hailstone showers in the afternoon. Despite the heavy snow falls of last week and the ceaseless rain fall in January and February, the hard work done by the grounds staff over the winter months was very evident.
Lady Captain Elizabeth Mawhinney was delighted to see such a big number of ladies in the clubhouse. She welcomed the sponsor for the event Ms Donna Kilpatrick who provided some beautiful gifts as prizes from her devinebydonna range.
The overall winner of the competition was Lily McMullan with an excellent score of 33 points. Jacqueline Kelly took second place beating Paula McCrory on a count back with 25 points. Helen Forster took fourth place with 25 points. The 9 hole competition was won by Toni McManus beating Gina Morris on a countback.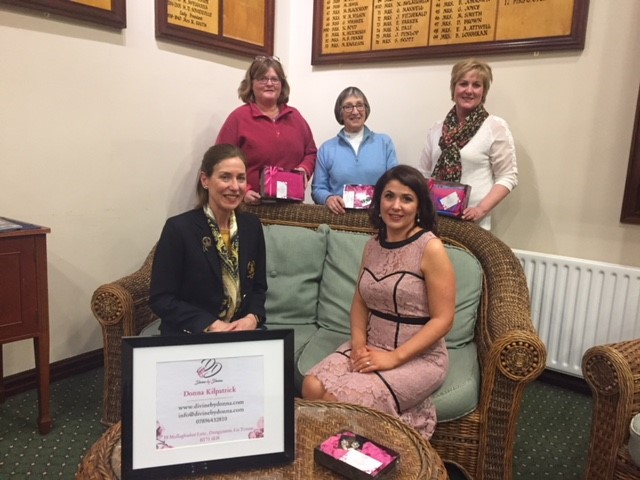 Lady Captain Mrs Elizabeth Mawhinney and sponsor Donna Kilpatrick with some of the prize winners.