This week's Fun Stableford competition was sponsored by FAB Beauty Salon. Lady Captain Gail thanked Eimear, who unfortunately couldn't attend the prizegiving for her generous support for the Ladies Branch. The "fun" element was the requirement to use only 3 clubs during the competition. In addition to this challenge the weather and conditions under foot added considerably to the task in hand. However, despite all these obstacles Mary Black emerged as the worthy winner with an impressive score of 37 points. Ellen Brady took second place with 35 points just ahead of Donna Carolan in third place with 33 points.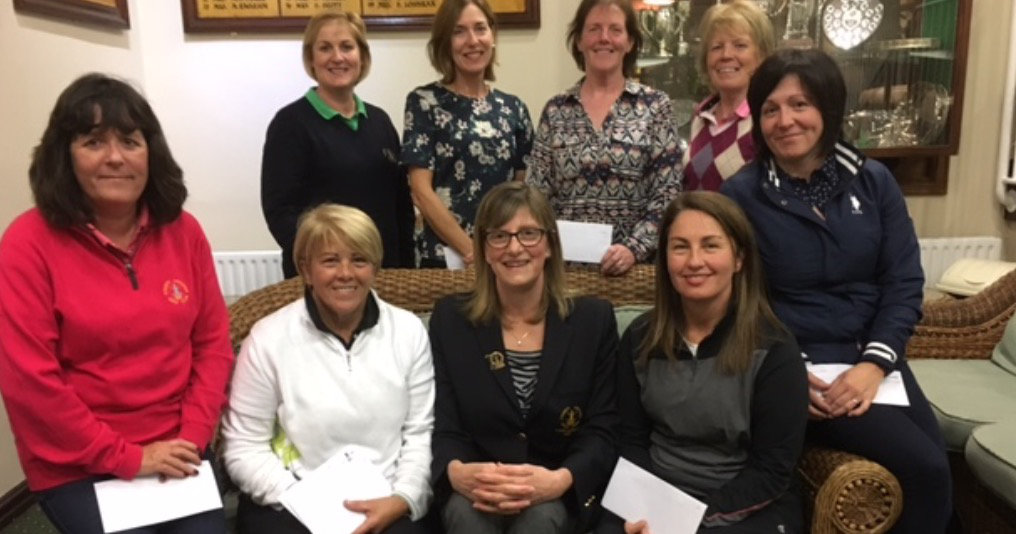 The remaining winners on the day were
Category A Helen Forster 31 points.
Category B Elizabeth Mawhinney 31 points.
Category C Jacqueline Kelly 31 points
Category D Gladys Villiers 22 points
Front nine Barbara Hamilton 18 points.
Back nine Gail Steed 16 points, beating Paula McCrory and Bernie Rice on countback.
Nine-hole competition Emma Garrigan 16points.
GIG competition Maggie McKee 16 points.
Colette McSorley, Ellen Brady and Helen Forster returned twos.
Birdies were recorded by Mary Black @ 12th and Ellen Brady @ 8 th .