Thursday 31 st August 2017
Seventy-four ladies took part in this week's Club Stableford competition which was sponsored by the club Professional Mr Will Carey. Lady Captain Gail thanked Will for the very generous display of prizes which he had provided and commended him for the splendid work he has been doing with the juveniles since his arrival in the club.
Winner of first prize was Jacqueline Donnelly, one of the Get into Golf ladies, who returned an excellent score of 39 points, to beat runner up Francis Davidson who also recorded 39 points. Third place honours went to Fionnaula Quinn with 35 points.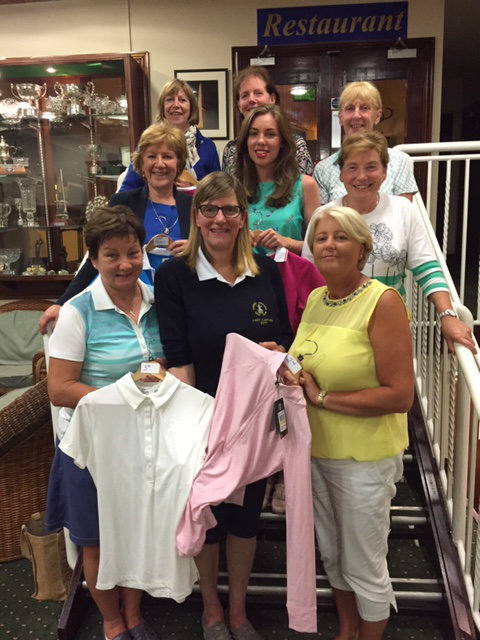 The remaining winners on the day were
Category A Alexandra Mawhinney 34 points.
Category B Teresa Corrigan 34 points.
Category C Patricia Hughes 33 points
Category D Anne O'Hea 32 points
Front nine Caitlin McKinney 19 points, beating Joan Lappin and Breda Teahan
Back nine Teresa McVeigh 19 points, beating Helen Forster on countback.
Nine-hole competition Maggie McKee 21 points [GIG].
Alexandra Mawhinney, Lily McMullan and Francis Davidson returned twos.
Birdies were recorded by Francis Davidson @ 1 st and June Humphries @ 10 th .
Handicap reductions = Francis Davidson 20-19, Jacqueline Donnelly 31 t0 29 and Maggie McKee 35-34.