On a day of mixed weather conditions, beautiful sunshine in the morning and heavy downpours of rain in the afternoon, Vera Ellingham emerged as the overall winner of the Lady Captain's prize. Over 90 ladies competed for the array of beautiful prizes which Lady Captain Gail had chosen, including some magnificent handcrafted necklaces designed by Mary Murphy.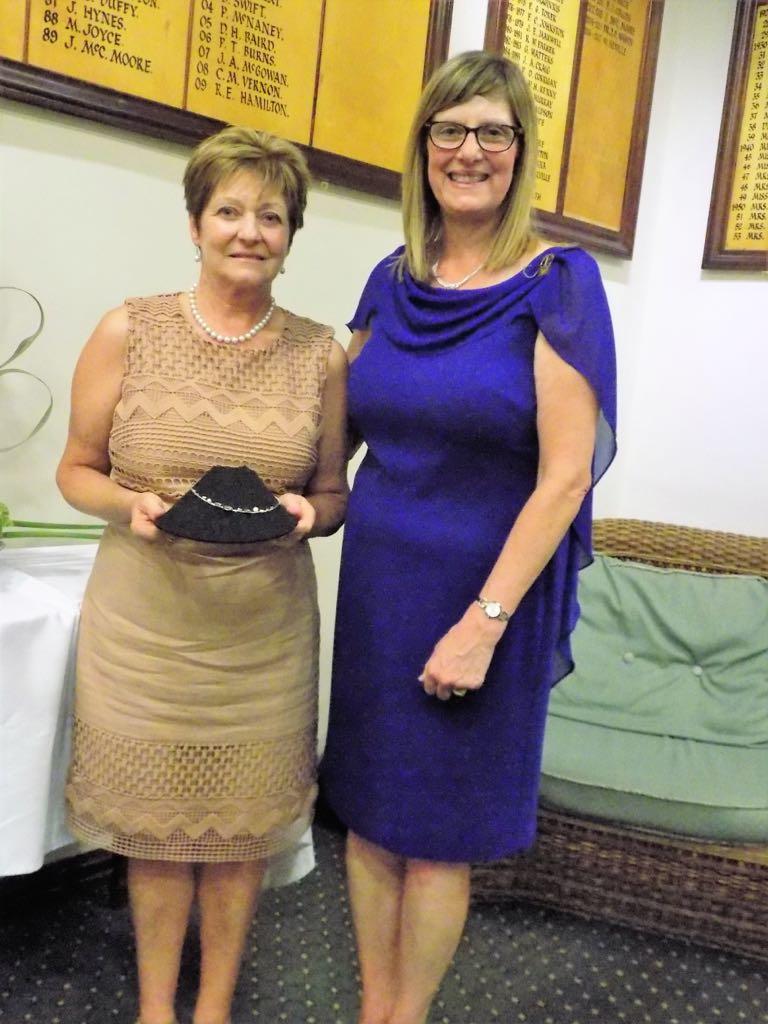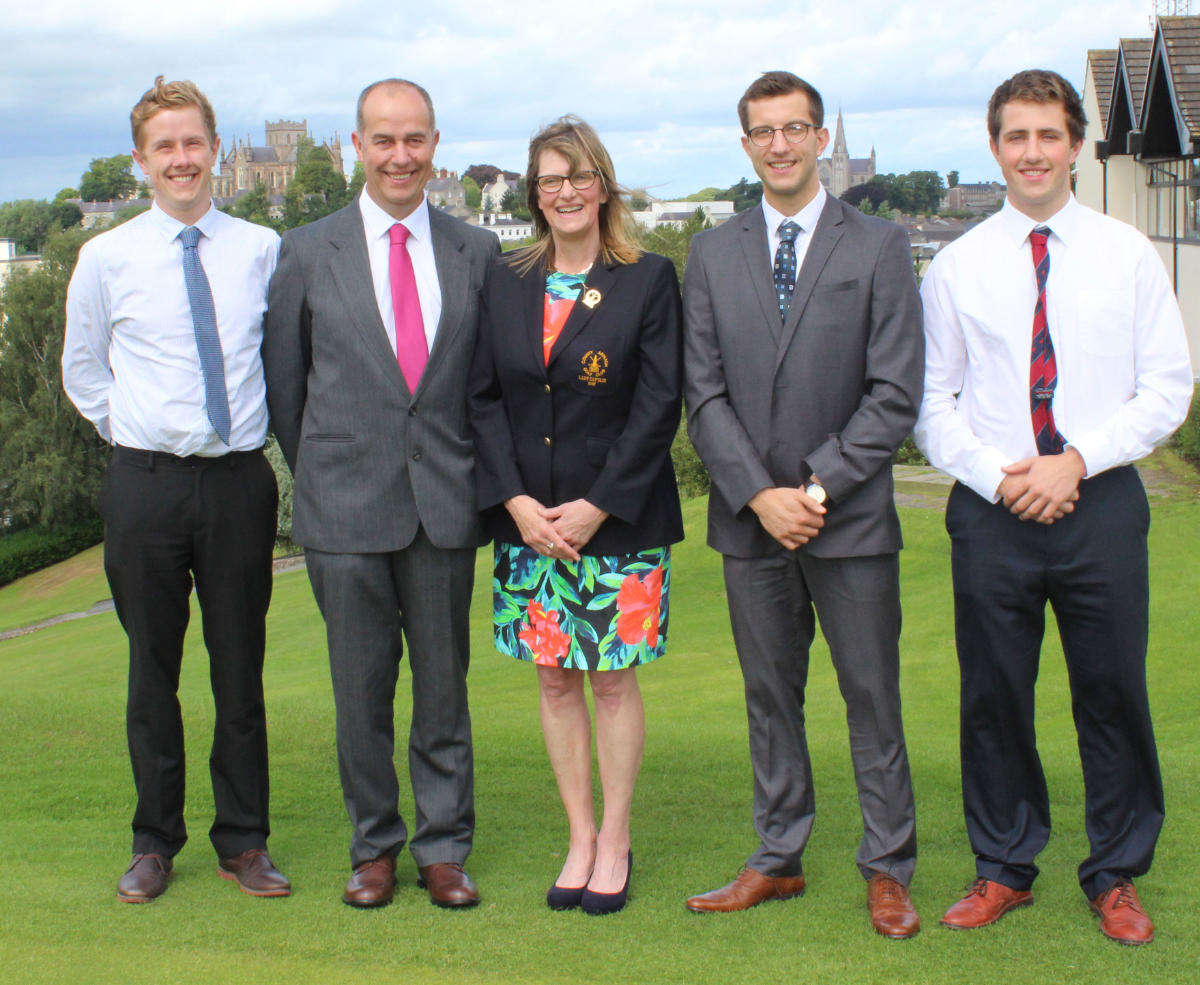 Lady Captain Gail hosted the traditional coffee morning for family, friends and club members. The tempting array of scones and tray bakes was once again generously provided by Johnston's bakery. The clubhouse was adorned with beautiful flower arrangements and everything was in perfect condition due to the efforts of Damien the Bar Manager, and Paul the caretaker ably supported by the Ladies Committee.
In her address to those who attended the evening dinner Gail recalled that she was following in the footsteps of her grandmother, Mina Eagleson, who had been Lady Captain in 1953.
Gail expressed her sincere thanks to all those who had helped to prepare the course and clubhouse for her Captain's day. She referred to the superb condition of the course, which was a testament to the work of Davy Baird and the greenkeepers. She thanked Sheila, Cathleen, and Catherine for the flower displays and paid tribute to a family friend Kay, who had transformed a shabby old golf bag and pair of shoes into a magnificent flower display in the foyer.
Gail paid particular thanks to her sister Lynn and ArmaTile for the impressive plaque which they commissioned and which will act as a lovely memento of her special day.
Gail was joined on the evening by a wide gathering of family and friends, including her three sons David, Patrick and Duncan had been able to return home for the event.
In closing her speech Gail thanked members for their generosity towards her chosen charity, Chest Heart and Stroke.
Following the speeches, meal and prize giving ceremony, Helen Foster gave a very entertaining vote of thanks to Gail remarking that she has devoted a huge amount of time and energy to the club and this was self-evident in all that has been achieved this year particularly in relation to the very successful Get into Golf initiative. -
The results for Lady Captain's Day 2017 were as follows
Winner Vera Ellingham 68 nett.
Runner-Up Fionnuala Quinn 69 nett.
Gross Prize Bernie Rice 82 gross
Category A Teresa McVeigh 74 nett beating Valerie Gordan Corina Oliver & Paula McCrory on countback.
Category B Pauline Vallely 72 nett
Category C Lynne Brown 70 nett
Category D Breda Teahan 76 nett
Front 9 Anne McDonald 31 nett
Back 9 Donna Carolan 36 nett
Senior Ladies Marjorie Compston.
Committee Lily McMullan 76 nett.
Past Lady Captain Ann Mone 72 nett.
Team Captain Una Cullinane 76 nett.
Country/Overseas/Student Phil McKenna
18-Hole Putting Competition Katherine Steenson 36 putts
Get into Golf 18 hole Emma Garringan 74
Get into Golf 6 hole Lena Duffy 43.
Senior Girls Anna Jennings 28
Junior Girls Emily Cheevers 44 nett,
Senior Boys Jamie McKenna 68
Junior Boys Simon McGurk 71.
Men's 9-Hole Richard Black 20 points
Visitor Philip Megaw.