Fifty eight ladies competed on Thursday 18 th May, seven of those in the 9 hole competition. At stake were places in the Sinton Cup matchplay competition which is played annually between the top two competitors in the high and low handicap brackets. In addition to the matchplay places a selection of prizes, donated by McKinney's Timber, were awarded in a number of categories.
The high handicap places were secured by Pauline Gingles, in top spot with a 69,and Phil McKenna whose 71 secured her the second matchplay berth.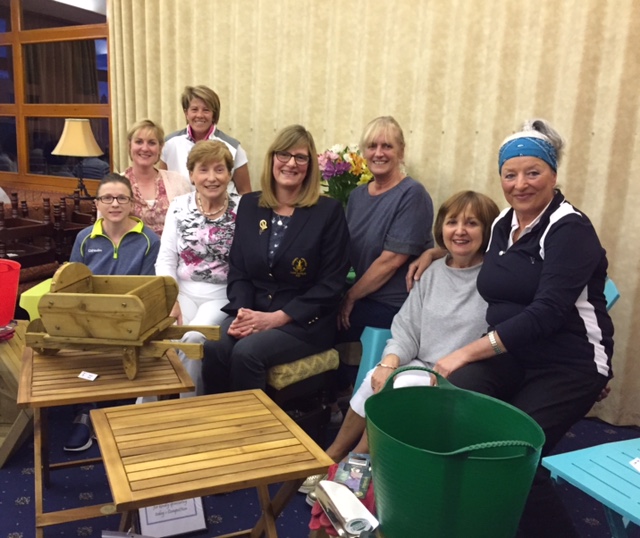 Phil and Pauline's opponents in the matchplay will be Ellen Brady whose gross 78 could not be bettered on the day. Second place will be filled by Lily McMullan who returned a gross 84.
The semi final draw sees Ellen play Phil and Lily play Pauline. The eventual prizewinner will receive the prestigious Sinton Cup at the annual Ladies Dinner in December.
Cait McKinney, on behalf of McKinney's Timber, presented a selection of gardening related prizes and Lady Captain, Gail thanked Cait and her family for their continued generous support.
Prizewinners were as follows;
Category A Catherine McSorley 72 nett
Category B Anne Mone nett 72 beating Nicola Spence on countback
Category C Jacqueline Kelly nett 72 beating Lynn Brown on countback
Category D Joan Lappin nett 75
Front 9 Joy Steenson nett 32
Back 9 Margaret Marjoram nett 35 beating B. Rice on countback
9 hole Anne Murphy 18 points Stableford
A multitude of birdies were recorded by Lily McMullan, Barbara Hamilton, Gillian Poole and Toni McManus. Birdie twos were also recorded by Collette McSorley, Bernie Rice, Lily McMullan, Valerie Gordon, Helen Forster and Pauline Gingles who recorded 2 at the seventh and eleventh holes.