Lila's Fashions were again the loyal sponsors of the first Ladies Open Competition of the year. Seventy one players competed for the much sought after prize vouchers for use in Lila's.
Weather conditions were again excellent as was the condition of the course after a dry and sunny spell. The run on the ball tempted many to predict low scoring but the pace of the greens fooled most competitors. Those who trusted their putting stoke on the greens were rewarded with true rolls. Those whose stroke was a little more tentative were heard vainly calling on their balls to stop and then faced with daunting return putts, or in more than one instance, return chips!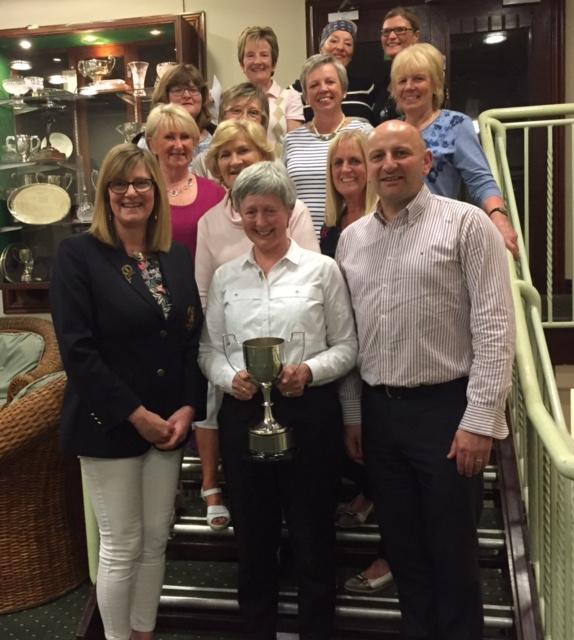 Mark Hawthorne, of Lila's, presented the vast array of prizes to the grateful recipients whose details are set out below. The top 5 spaces were secured by Sheila Stinson on 36 points in fifth, just behind Barbara Hamilton on the same score but with a better back nine. In third place Joy Steenson's 37 points was again beaten on countback from Carmel Cassidy who secured second spot. The winner on the day was Sylvia Ashe who returned 39 points.
Gross prize was secured by Paula McCrory with 22 points.
Category A Bernie Rice 34 points
Category B Pauline Gingles 34 points
Category C Ann McElroy 34 points
Category D Maura McCoy 33 points beating Mary Knott on countback
Front 9 Bernie Gribbon 20 points
Back 9 Catherine McAnerney 19 points
Visitor First A Murphy (Cloverhill) 35 points
Second E. Liggett (Aughnacloy) 32 points
Longest Drive Barbara Hamilton
Nearest the Pin Paula McCrory
Birdies were recorded by Bernie Rice, Una Cullinane, Sheila Hughes, Sylvia Ashe, Geraldine Rafferty, Ann Murphy and Anne McDonald.
Joy Steenson received a one shot handicap cut while the winner, Sylvia Ashe saw a two shot reduction in her handicap.