The annual Eileen Steenson Memorial Greensomes competition took place on Thursday 20 th April. The competition is played in memory of Eileen who was a great exponent of the game of golf. A former lady captain she inspired many ladies to play and devoted a great deal of her time and energies to the juvenile girls who flourished under her guidance. Elizabeth Mawhinney Lady Vice Captain in her acceptance speech paid tribute to the role which Eileen had played in encouraging herself and her daughters to embrace the game of golf. The greensomes format encourages new pairings which would have delighted Eileen.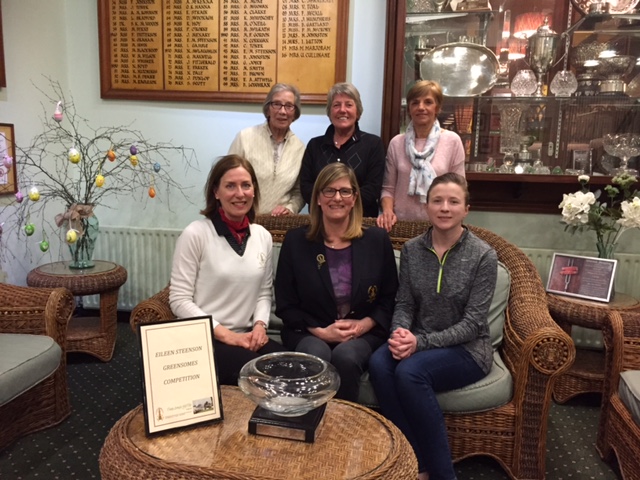 The final results =
1 st Place Colette McSorley and Elizabeth Mawhinney 43 points.
2 nd Place Ann Kinsella and Vera Ellingham 41 points
3 rd Place Gladys Villiers and June Humphries 40 points
In the nine hole competition Barbara Jenkins was the winner, beating Grace McGowan on countback.