Ladies 14 hole Stableford competition winner, Nicola Spence, receiving her prize from Lady Captain, Gail Steed CAGC Ladies Branch- 14 Hole Stableford Competition.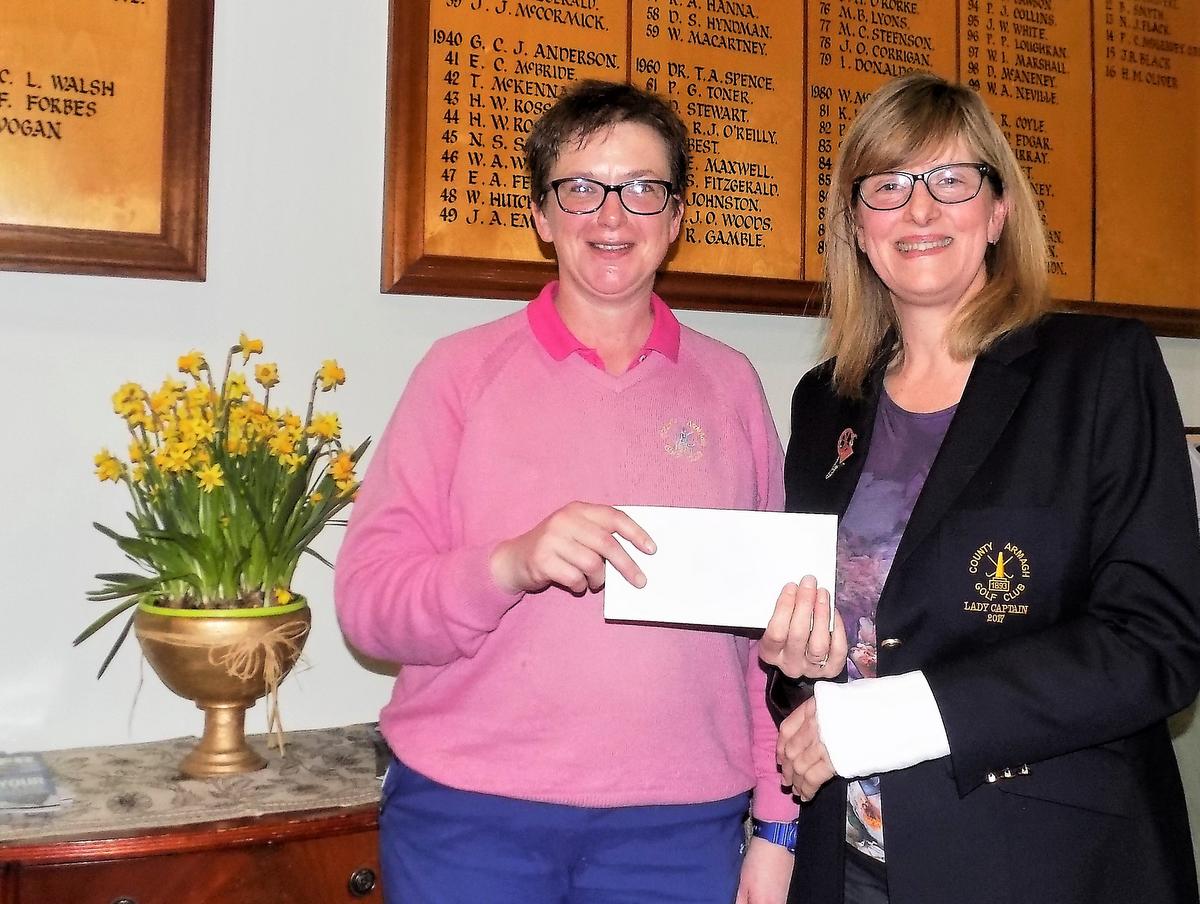 On Thursday 9th March the Ladies Branch held their first competition of the golfing season under dry sunny conditions. Despite the recent bout of very heavy rain, the hard work done by the grounds staff over the winter months was very evident.
The overall winner of the competition was Nicola Spence with an excellent score of 29 points. Karen Edgar took second place beating Teresa Corrigan on a count back with 26 points. The 9 hole competition was won by Ruth Beckett.