This year 58 ladies played for the Ellie Mayne Cup which was won by a delighted Gillian Poole with 41 points. Hilary Johnston came second with 39 points and Catherine McAnerney third with 37 points. The Lady Captain welcomed James Hewitt from Hewitt Meats a new sponsor for this competition saying how much the ladies appreciate his very generous support.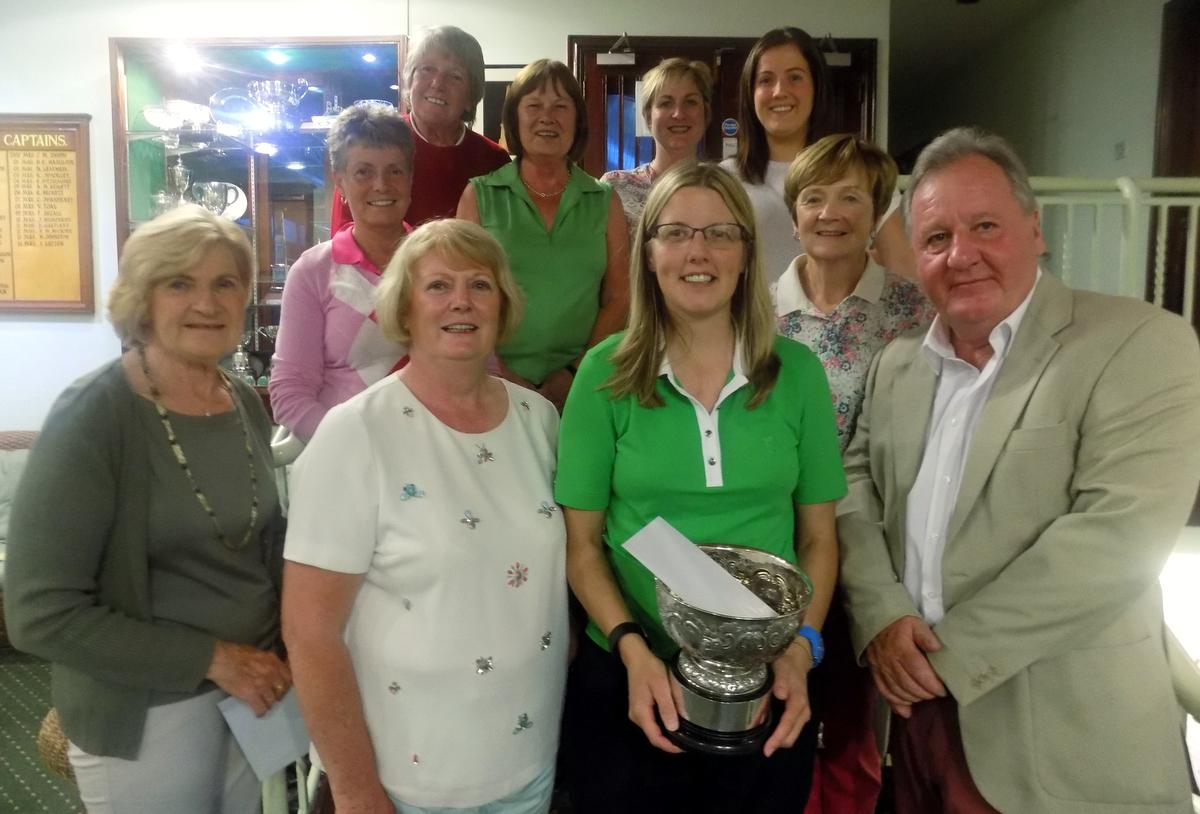 The prizewinners with James Hewitt from Hewitt Meats
Other prizewinners were:
Category A Catherine Corrigan 37 points.
Category B Anne McDonald 37 points.
Category C Jacqueline Kelly 34 points.
Category D Joy Steenson 28 points beating Gladys Villiers and Ann O'Hea on the better Back 9.
Front 9 Helen McLaughlin 20 points beating Ann O'Hea on countback.
Back 9 June Humphries 21 points beating Colette McSorley on countback.
Maura McCreesh won the 9-Hole Competition with 15 points.